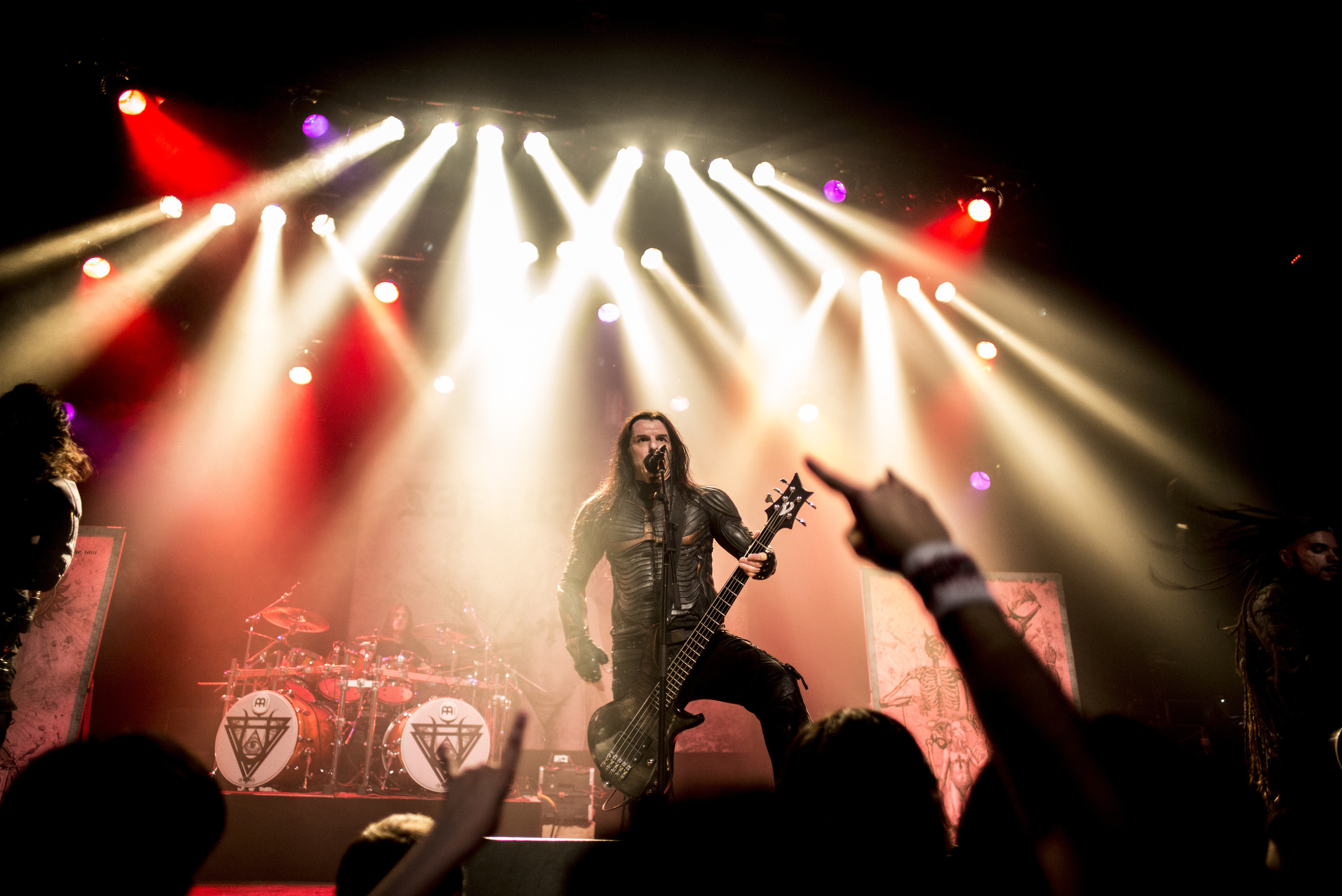 Leica Summilux 24mm f1.4 lens Review
Photographing in Live Events – A Practicum 
If you are already familiar with using a Leica camera, then you are probably comfortable with the dedication it takes to capture a photograph. You set the right aperture, shutter speed, ISO, and then dial in the squares to correctly align to get accurate focus then you press that shutter. Voila !! You have a fantastic photograph. Of course, you have to make sure that during that period of focusing the subject is still and that you have got every element correct to capture that unique image. This Leica Summilux 24mm f1.4 lens review is to highlight some of the key features of using Leica M lenses in photographing live events.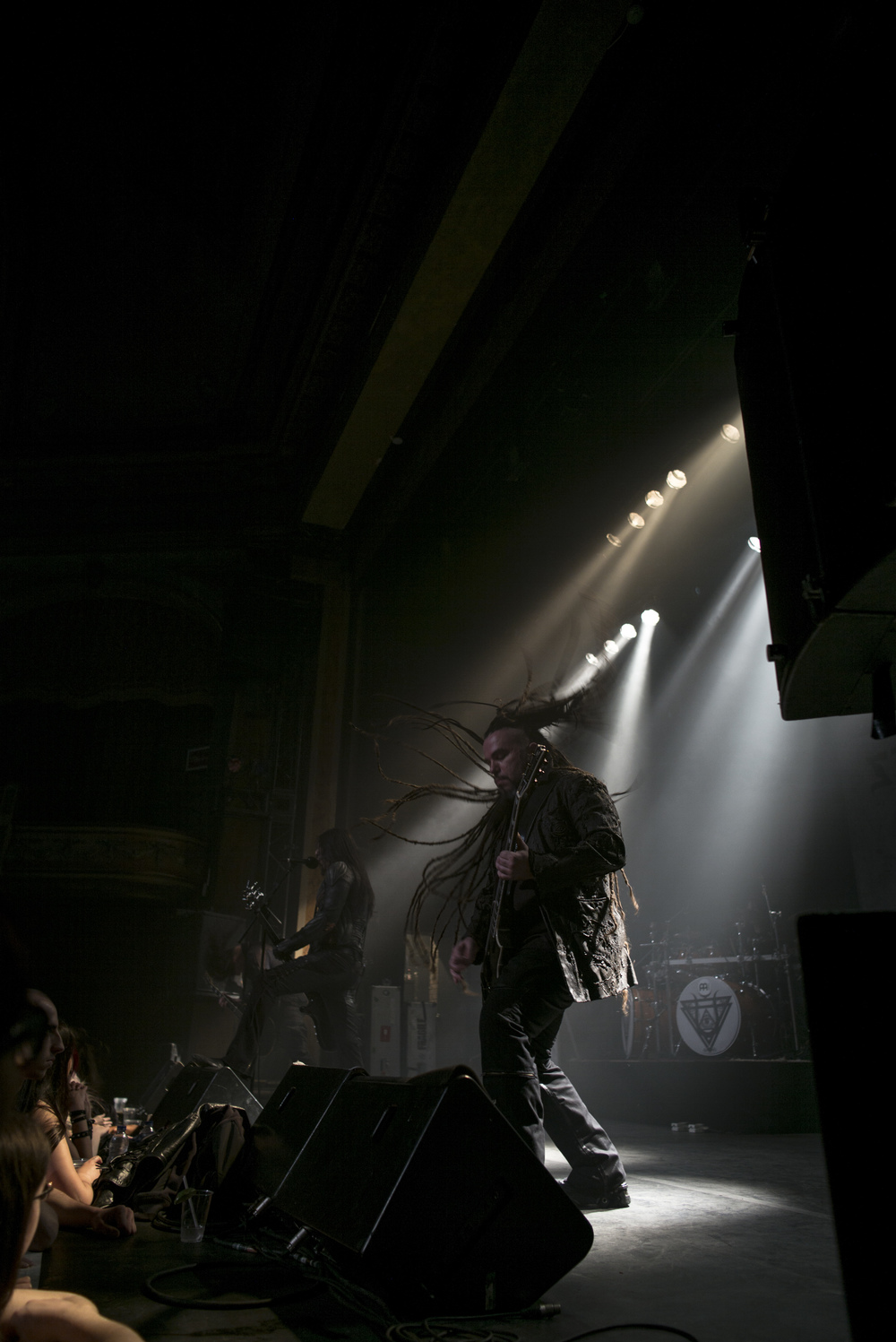 I am writing about this process because time and time again, I have heard people talk about how a Leica camera slows them down to better compose their photographs. Some even mention how that experience is so 'film era.' While this is very important for an amateur or enthusiasts, how well does it fare in professional arena is a question that begs to be answered.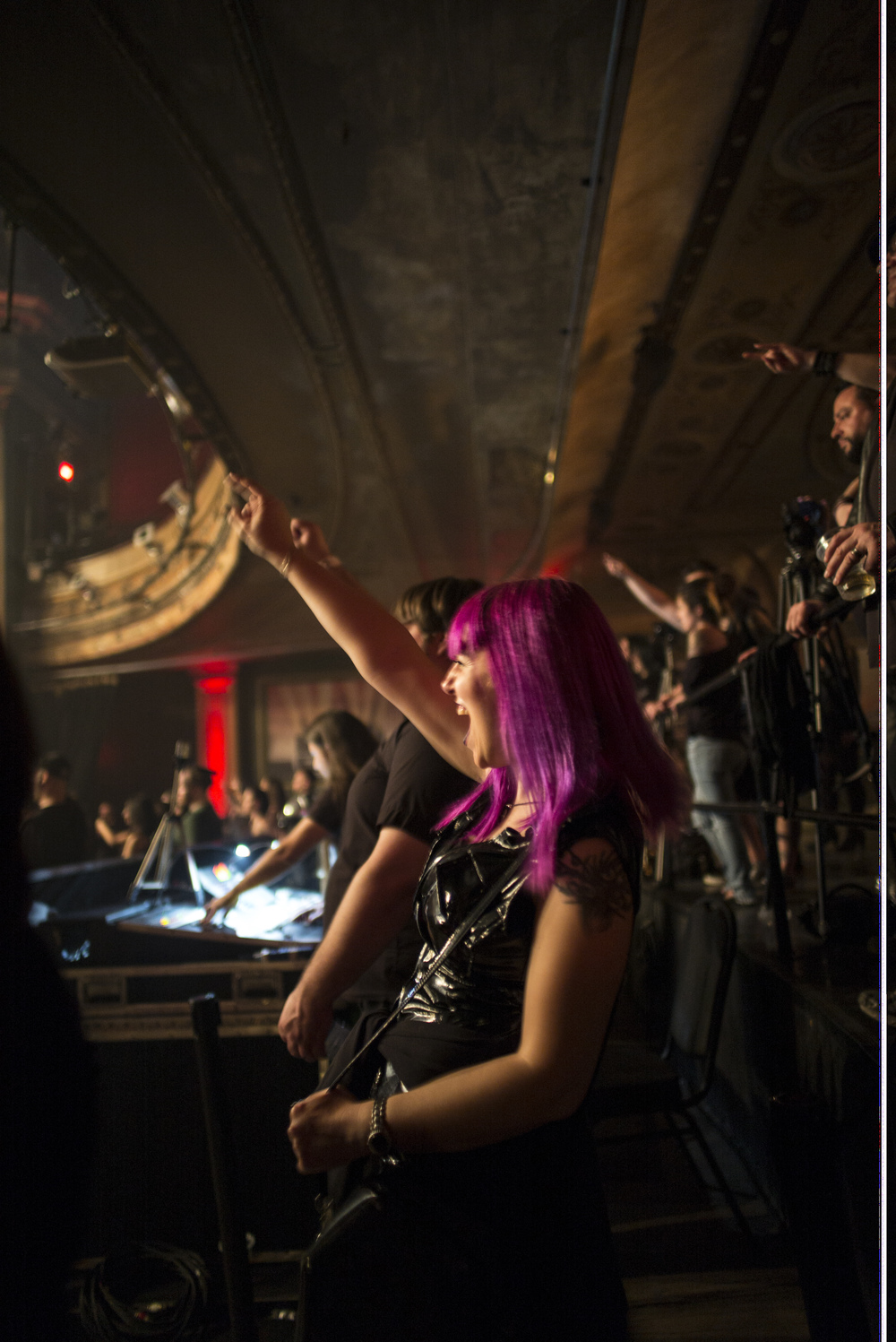 What happens if you decide to share the field with journalists armed DSLR cameras that can capture images at seven frames per second with bazookas that allow zooming from 70 to 200mm. They merely set their cameras to aperture priority and fire away, a burst of shutters aide in getting the shot.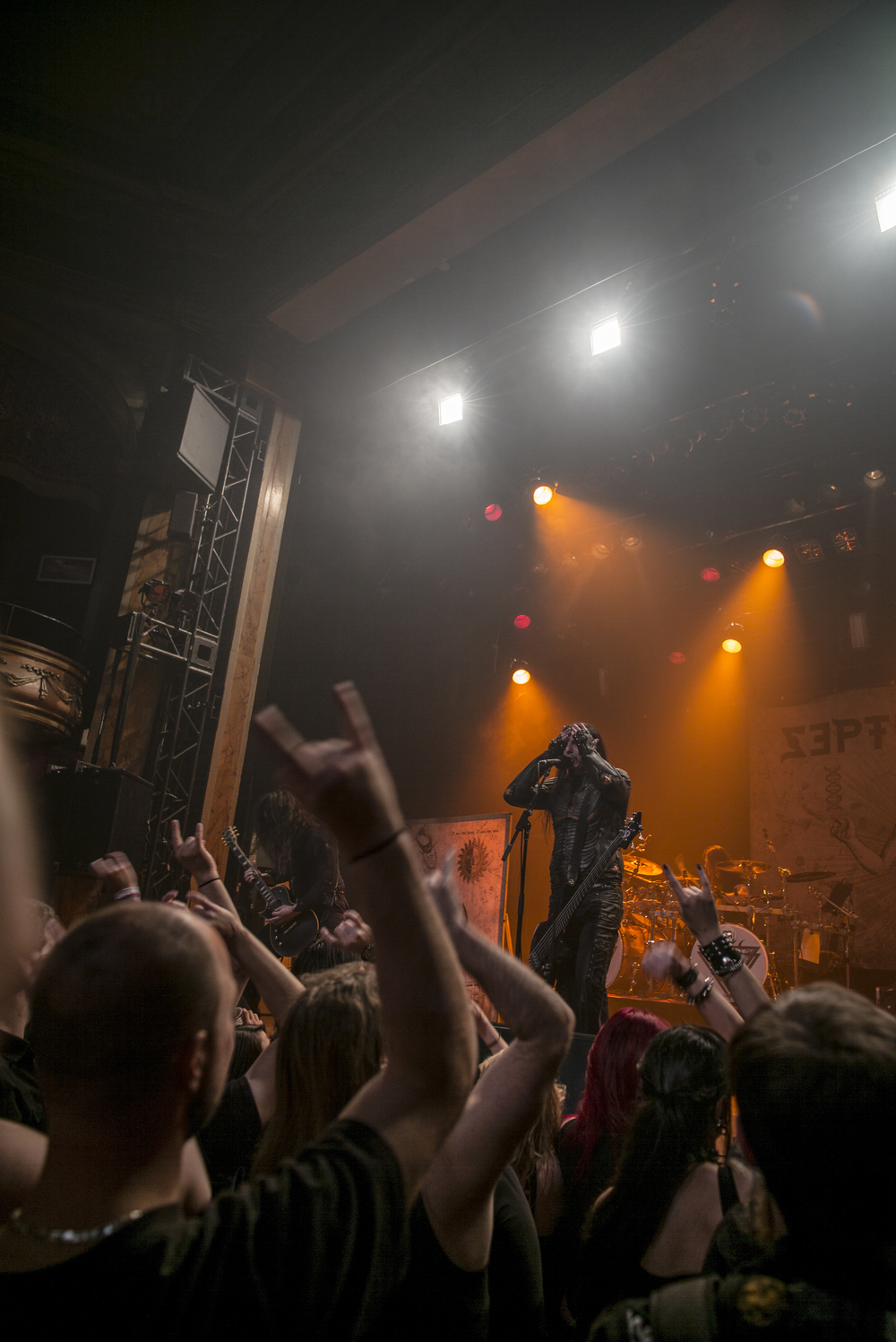 Is the magic in the camera or the photographer? One may argue that photographer just points, and the camera does the rest. Autofocus, perfect ISO and shutter speed are set via state of the art computer chips buried in those intimidating camera bodies.
How would a Leica camera with manual focus hold up against these behemoth Goliaths?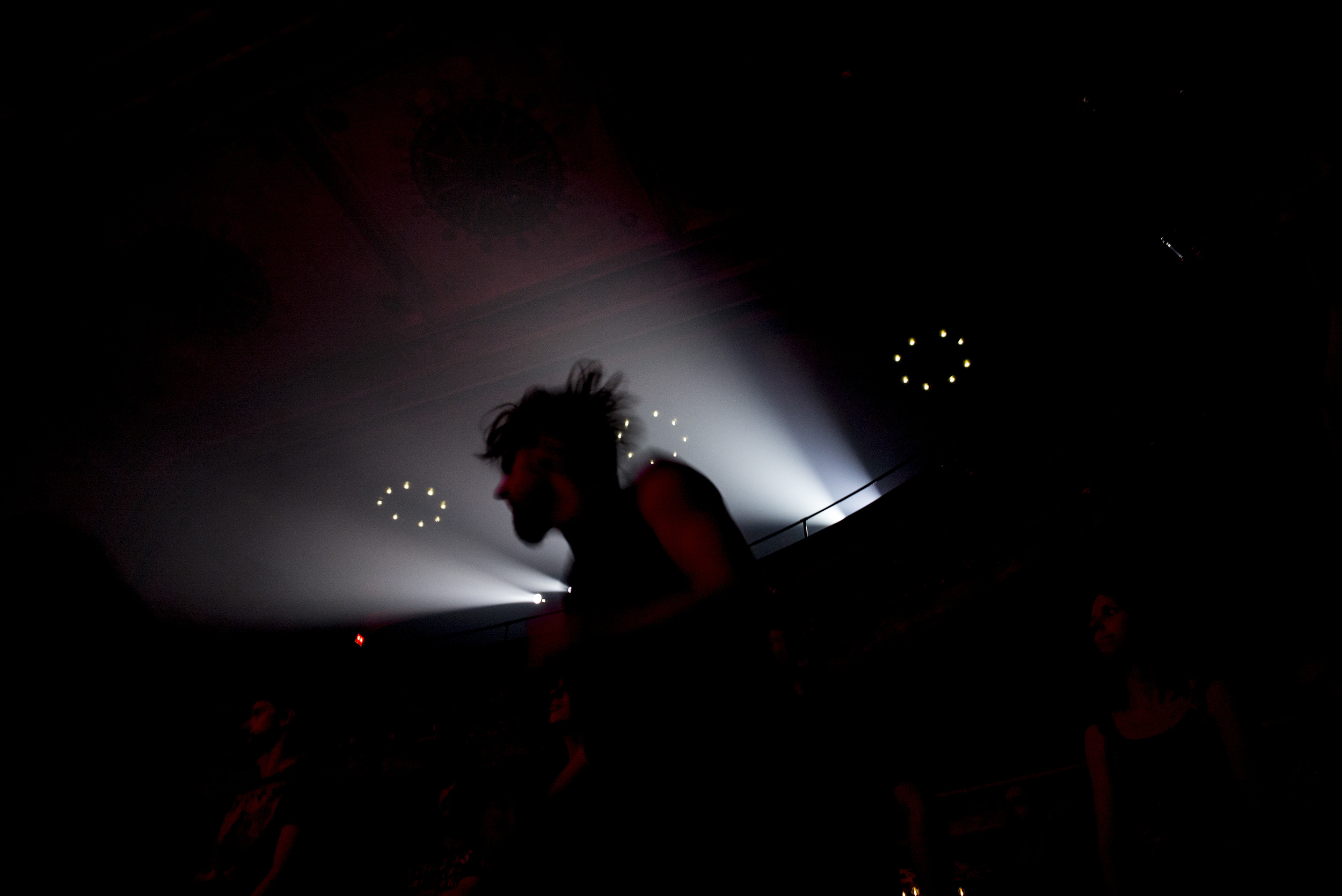 There I was, armed with only one single lens, Leica 24mm Summilux, among 4 DSLR journalists smiling. Probably, they just could not believe that anyone would dare to prance into a heavy metal concert with a manual focus camera.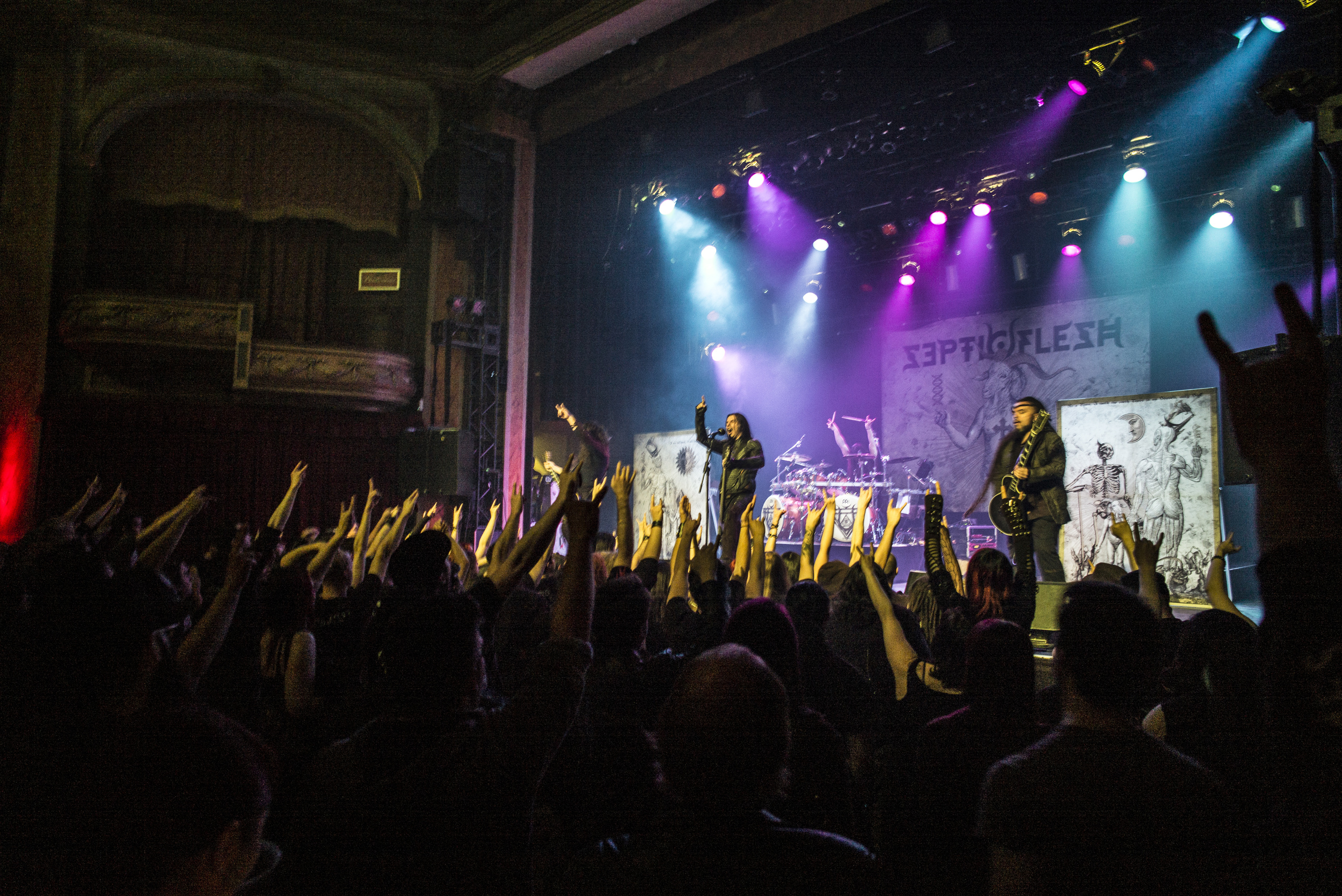 You see, I have been in their shoes, I had my big DSLR cameras feeling all powerful because DSLR cameras have autofocus, speed allowing the camera to just capture images without any significant input from the photographer. I suppose the reason I was smiling was that I was confident that my Leica could deliver results. Somewhere along the line, a photographer matures enough to do away with everything but the essentials. This is how I saw my situation.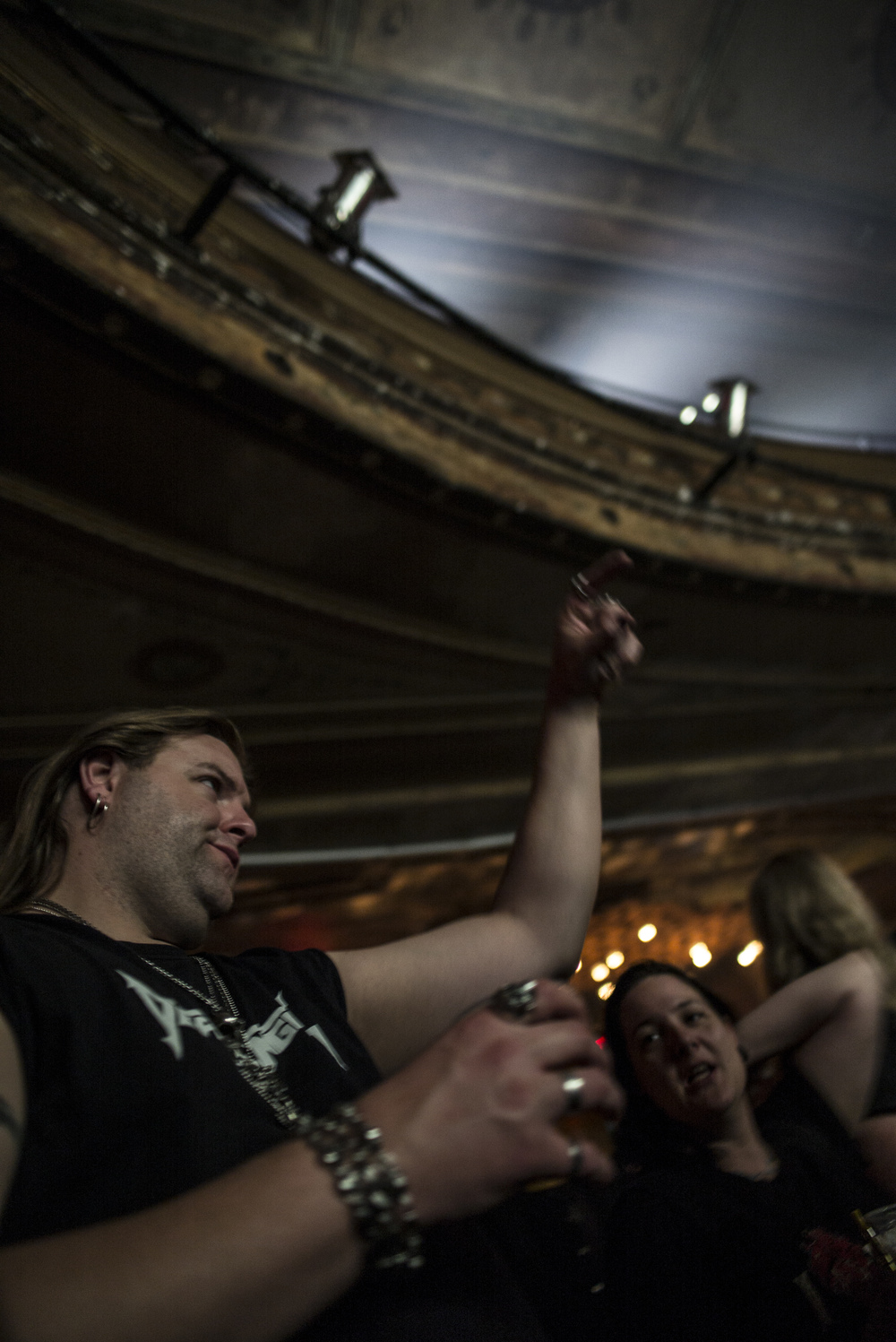 It is the experience that makes the difference in photography. Best equipment does undoubtedly provide an advantage, but one can go so far being lucky with getting the shot that is jaw-dropping. In the end, a photographer has to have the intuition to frame the shot, the time it correctly and know his camera inside out to get that particular photograph.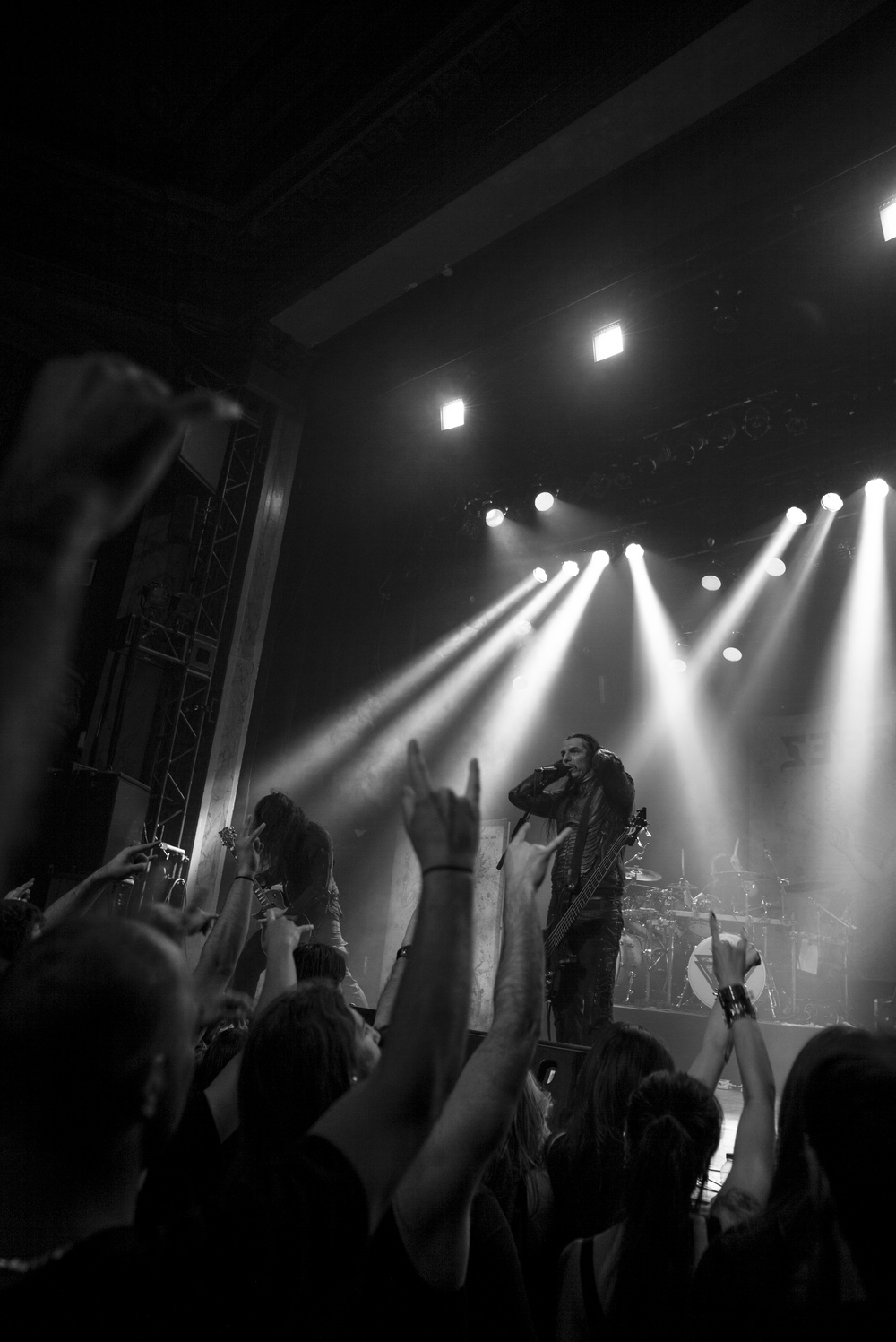 It is for this reason; I feel confident that with a Leica I can read a situation, make predictions then dial the aperture, shutter and ISO settings without even thinking about it. I knew that Leica 24mm Summilux would give me the colors that no other lens could match in the world.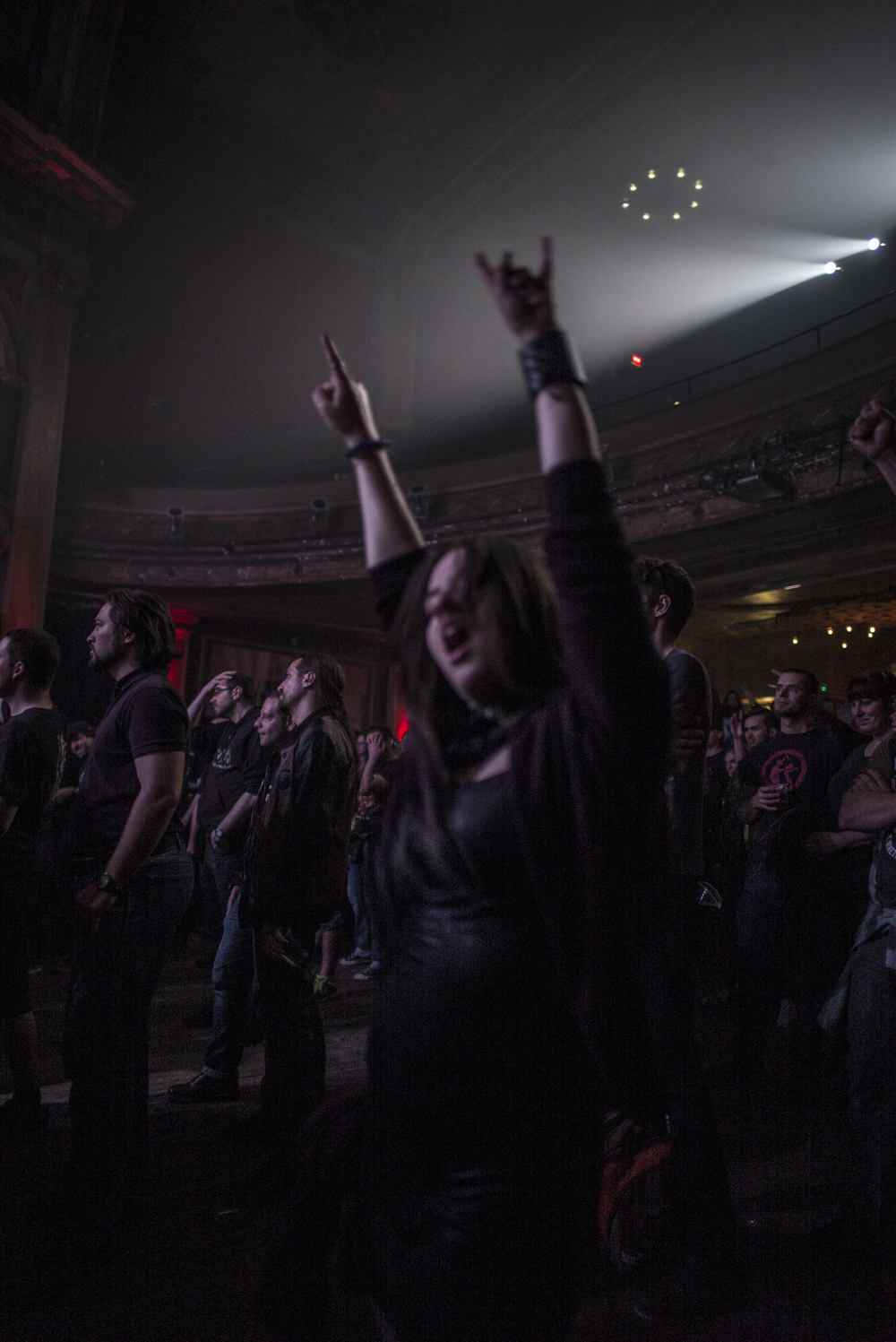 I wanted to capture the raw element, the energy that comes with a concert. It is a communion, it is a trance, people are lost in the music and the musicians are the preachers of a sermon of their brewing. In this sacred space, a photographer must be invisible to respect the sanctity of the moment.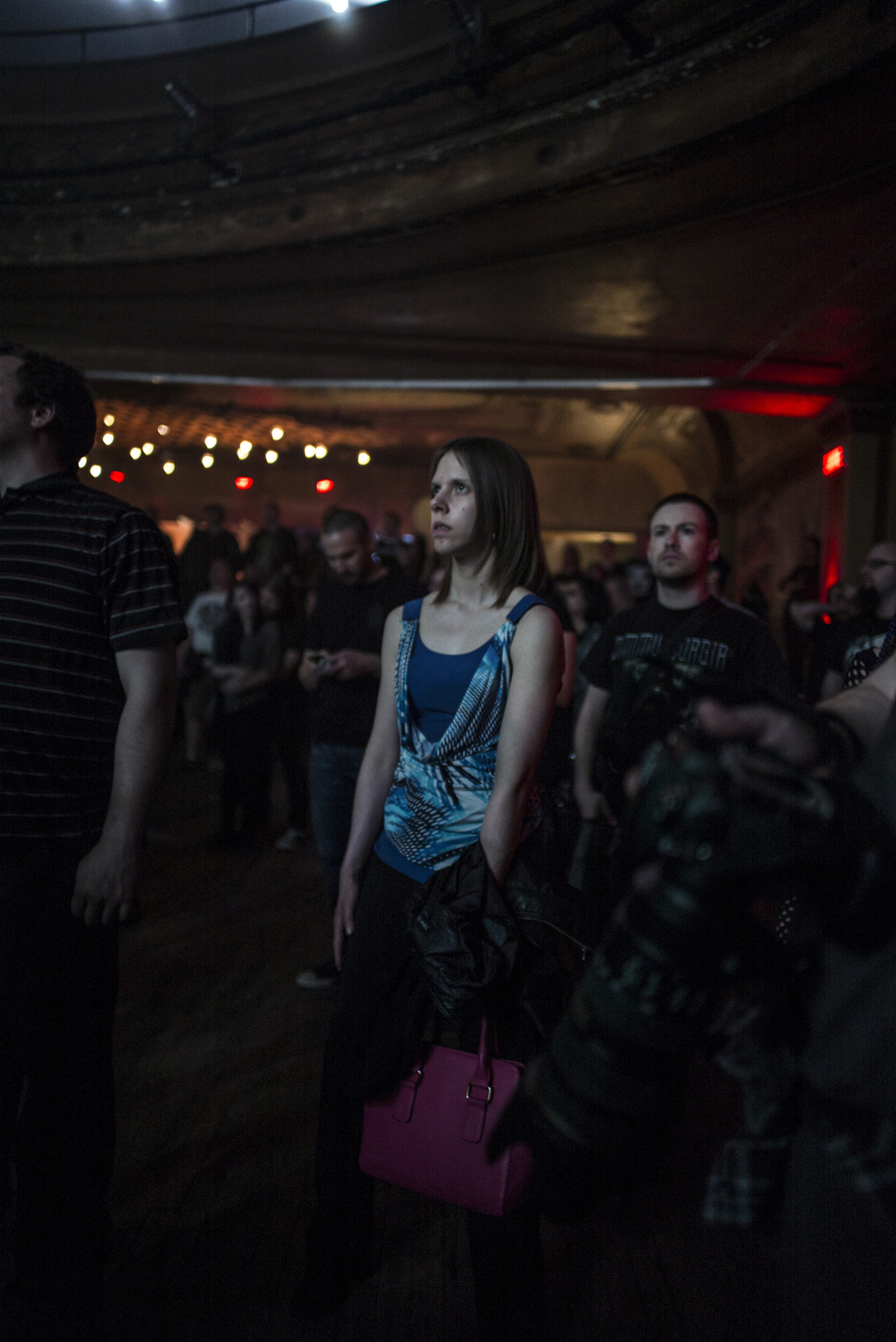 Imagine pointing a big DSLR camera to someone's face in the midst of a concert, how startling is that, how unholy it is to break the moment of joy that music delivers. For this reason, one must be careful to pay utmost respect to both the musicians and the audiences.
When I carry a rangefinder to a concert, I know that it is there to provide a tool for me to freeze the moment without breaking the sacred communion that is taking place. Through experience, I know that a 24mm Summilux is perfect because it is a fast lens, it is reliable and sharp.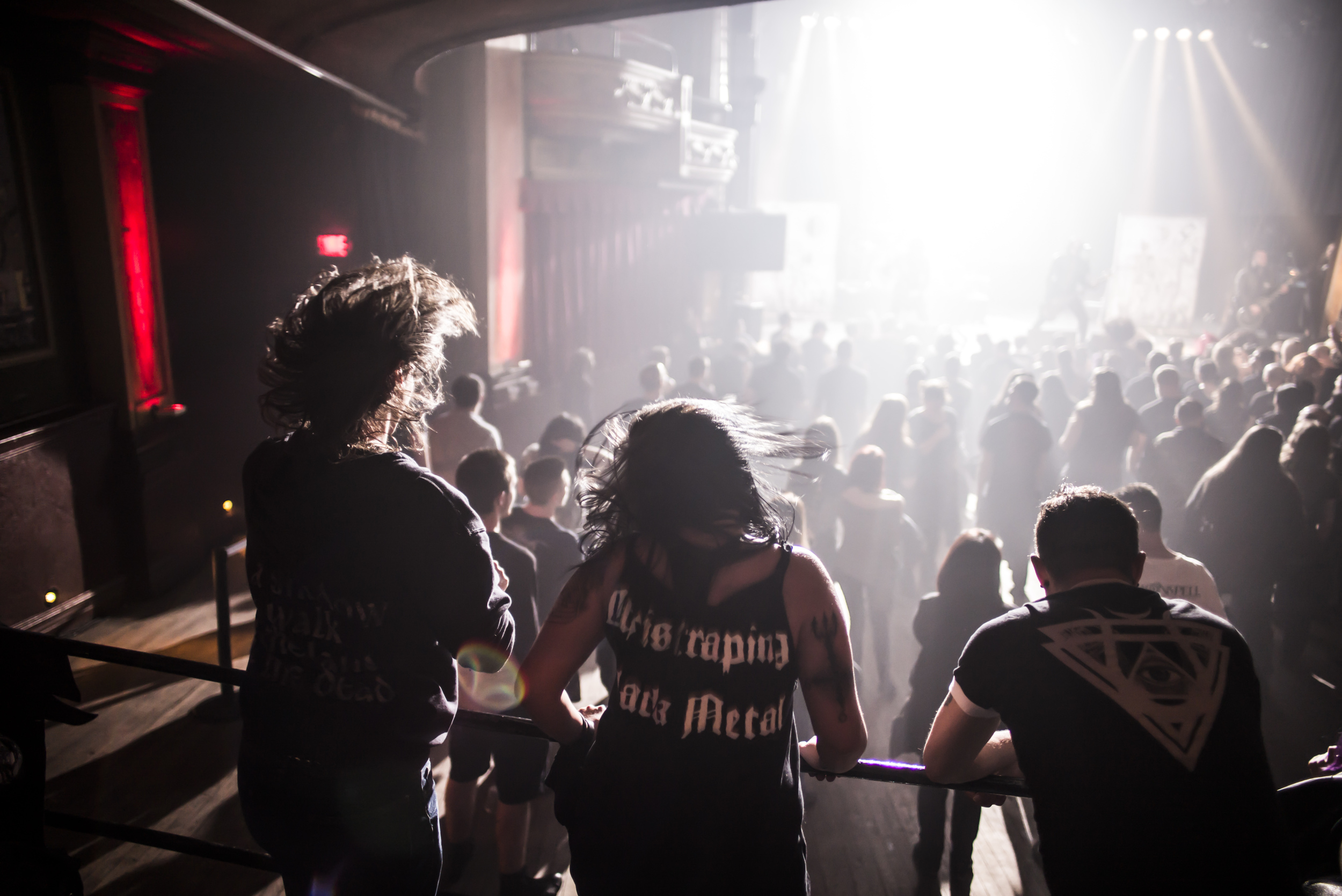 As a photographer, it is up to me to use its potential to capture images that are moving and unique. I like a 24 mm because it is a wide angle, but it does not distort images to the extent that objects close to the camera become skewed. Yes, a wide angle gives an ability to capture more of the environment to tell a story but often at a price.
Thinking of a heavy metal concert, all the experience is immersive; the costumes, the music, atmosphere, and people are what makes a concert complete. It is for this reason; a wide angle would work perfectly to include just the right amount detail in photographs to tell a story.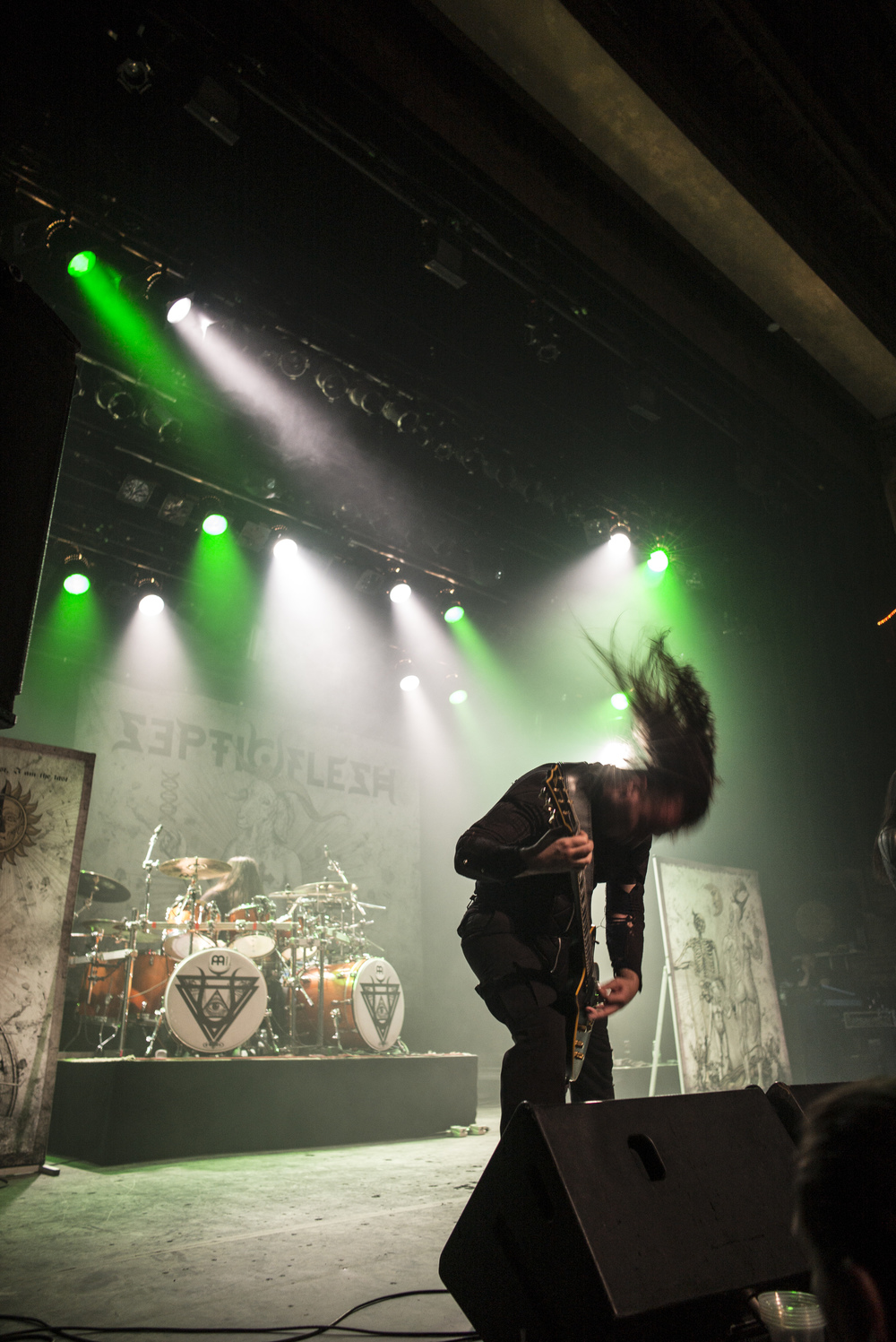 One thing you must know about Leica 24mm Summilux is that it is not a perfect lens because there is distortion that helps to capture better photographs. Distortion to capture better images, how so you might ask. Let me explain if you focus this lens to infinity the center would be in sharp focus, but the sides will only focus up to 15 meters or 50 feet.
What this translates to is that Leica 24mm Summilux was not built to do photography of flat surfaces or objects that are in the same linear space. This limitation serves to provide an element of advantage where other 24 mm lenses would often have trouble matching.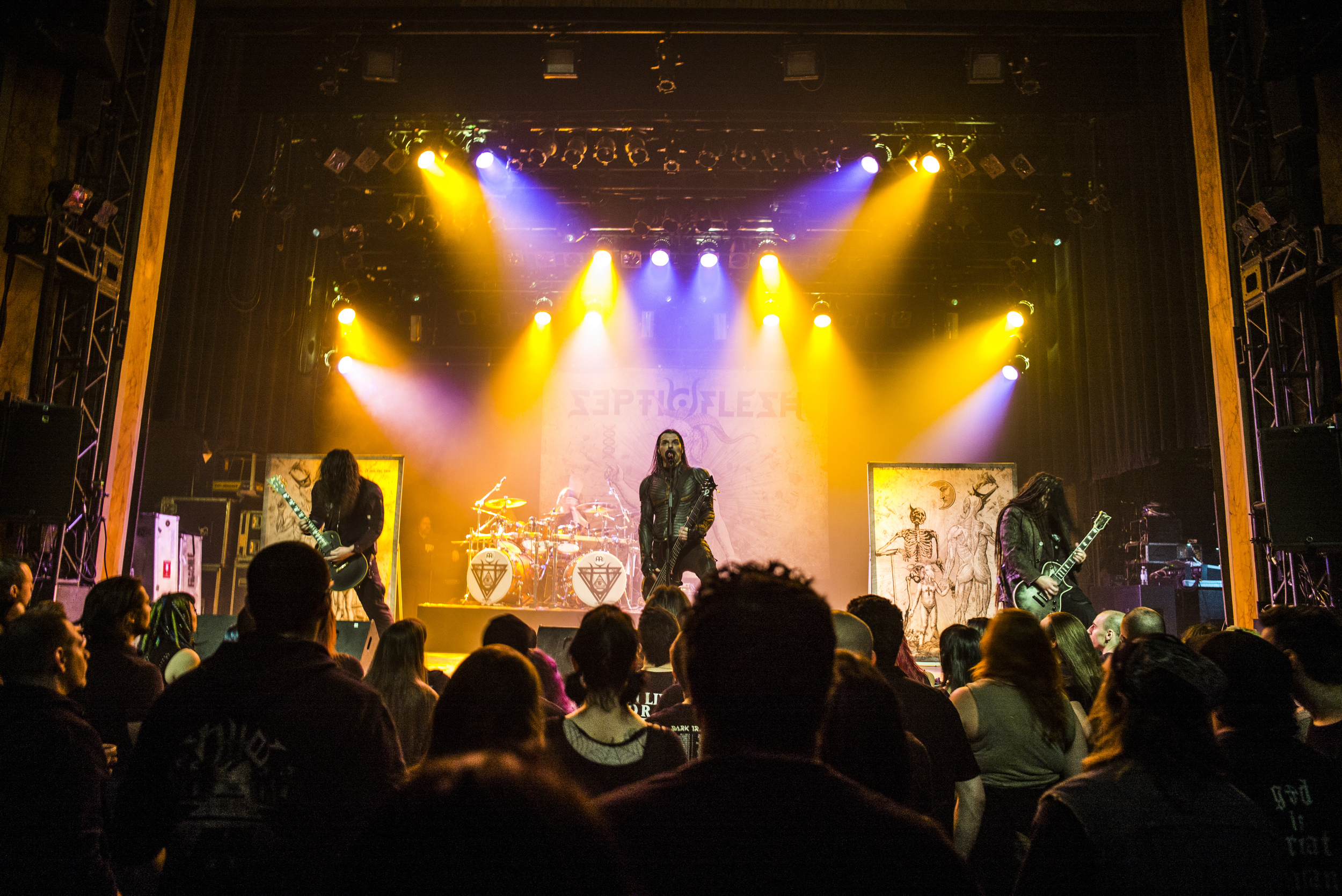 In enclosed spaces, an ordinary 24 mm lens would have the corners 'curved' in, creating a distortion which makes the photographs appear to be 'abnormal.' With Leica 24 mm Summilux, the corners are 'curved' in the reverse direction canceling out the abnormality.
If you examine the photographs in this article, you will see that Leica 24mm Summilux creates a relationship between space and object is in a beautiful harmony even though it is a wide angle lens. Nothing looks out of place or abnormal because lens design allows creating images of interior spaces with high accuracy.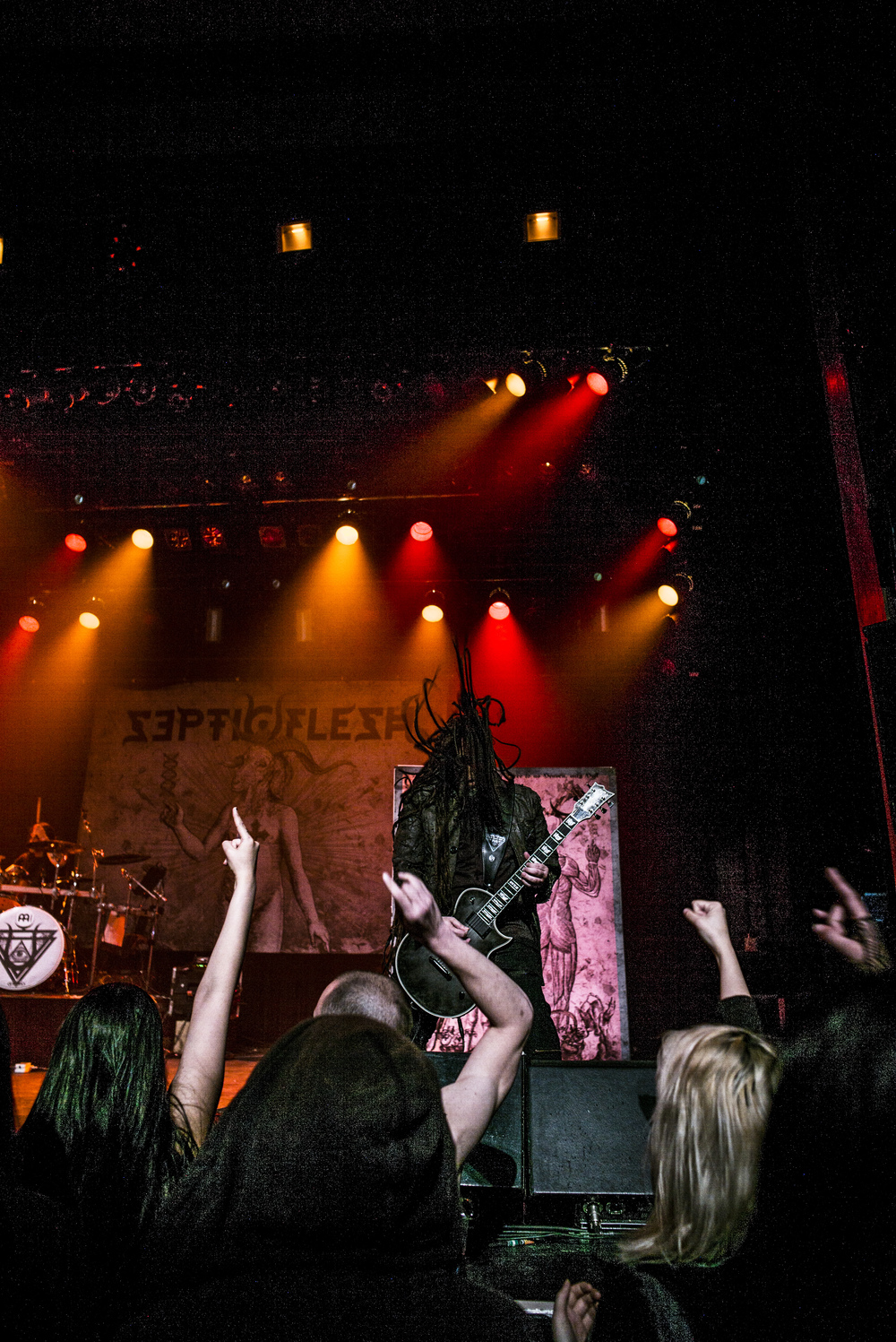 Speaking of distortion, Leica 24mm Summilux has a higher degree of distortion than other Leica lenses which is at 2.2%, but this effect diminishes significantly as the aperture is stopped down. I find that lens performs at its best wide open or f/4.0.
At f/1.4, there is vignetting which can easily be corrected in the post-processing yet the advantage of having the lens wide open allows to keep the ISO numbers low. This is a significant advantage because I find that photographs suffer from digital noise as the ISO numbers climb above 1250 in low light situations.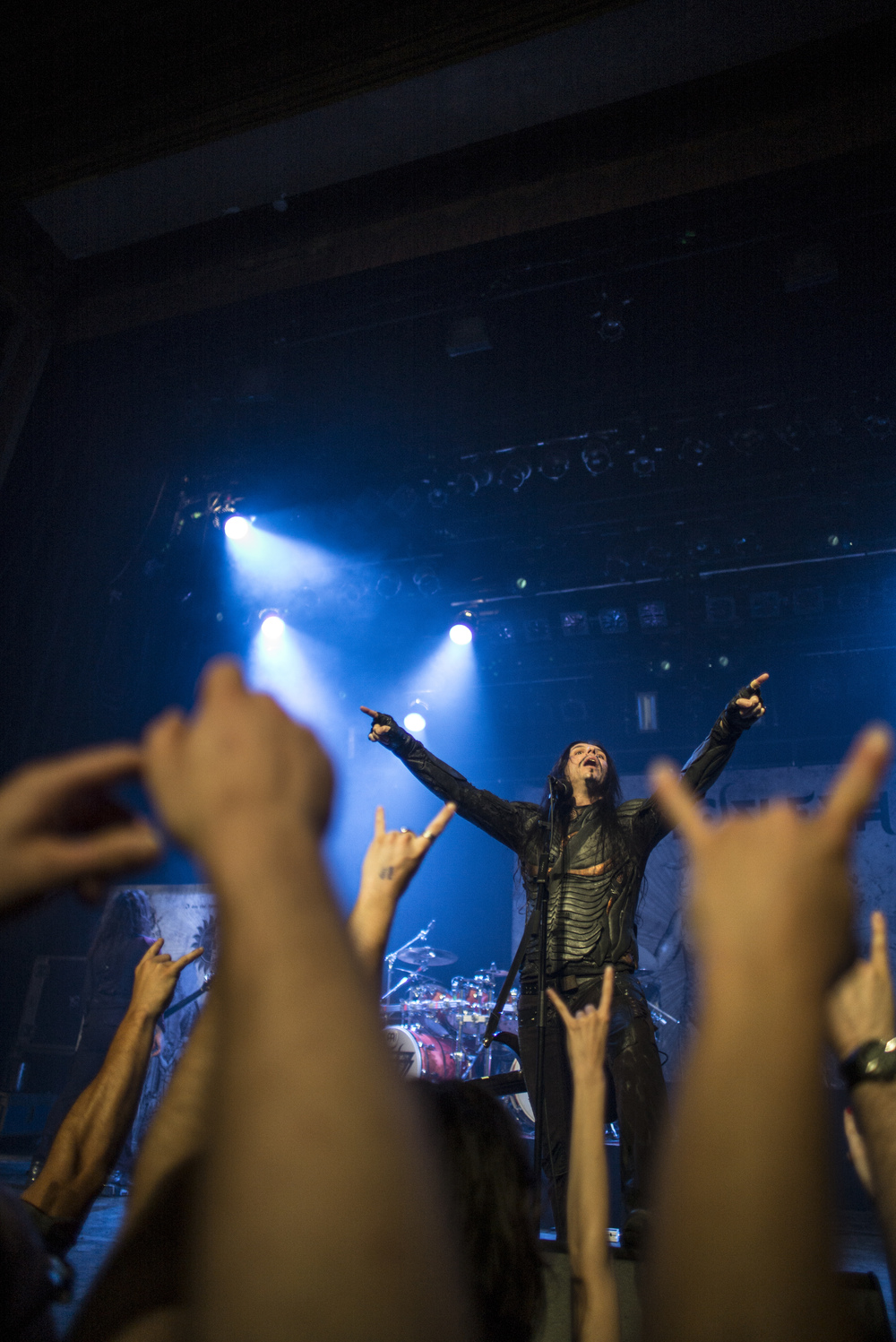 Almost all photographs you see on our video or in this article are shot at ISO 1250. My experience in low light situations is that higher ISO numbers take a toll on image quality such that I find most photographs above 1600 to be useless.
This flies in the convention of camera manufacturers bragging about their high ISO numbers. I always say, go to the basics, maintain the image quality as much as possible by dialing down the shutter speed and opening the aperture before pushing up the ISO.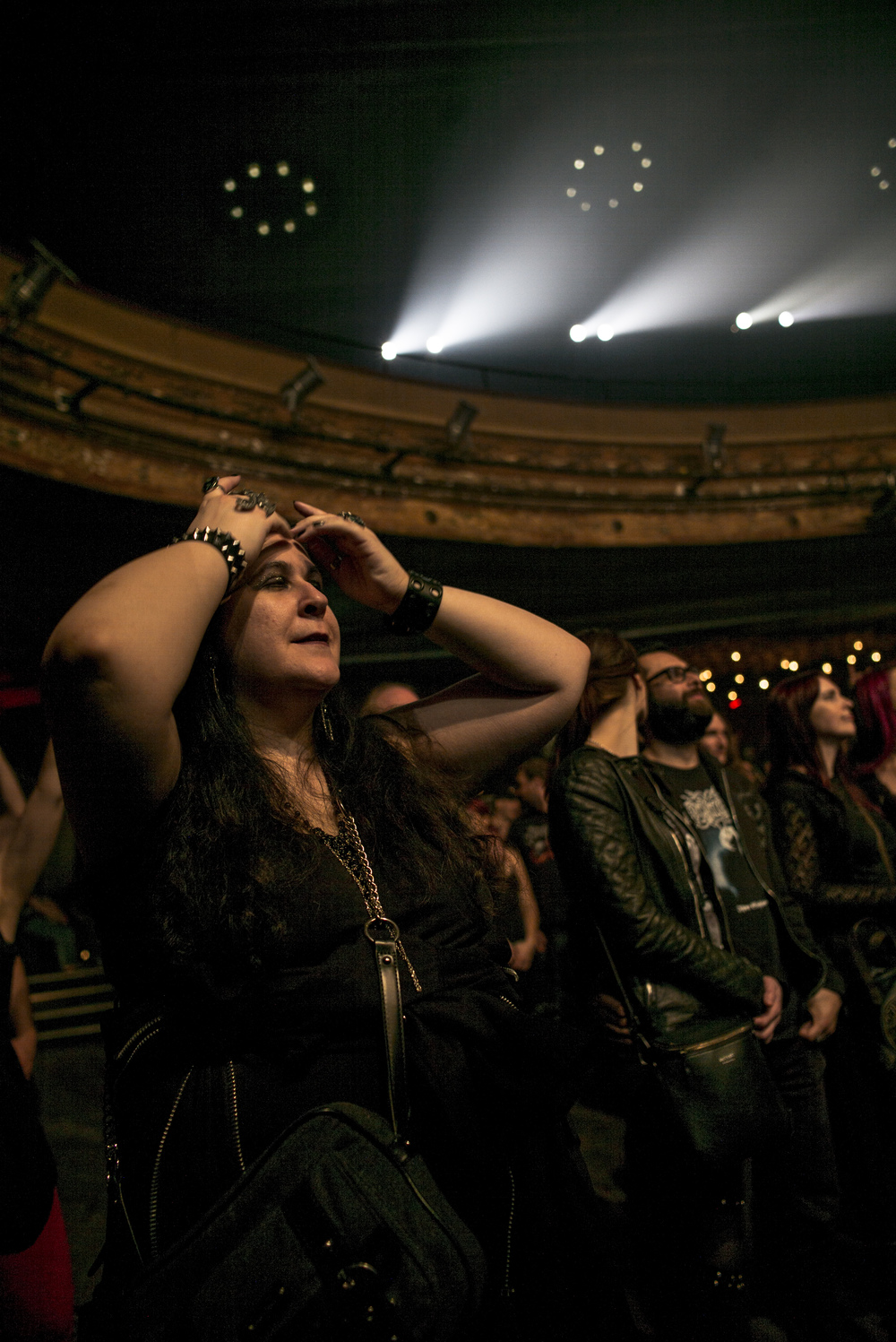 What most people will notice is that at shutter speeds below 1/30th of a second it is almost impossible to use the camera without image falling out of focus. It is a dilemma one has to understand and deal with; I find that I can dial down to 1/8th of a second and use techniques that I have mastered over the years as a photographer to capture images in sharp focus.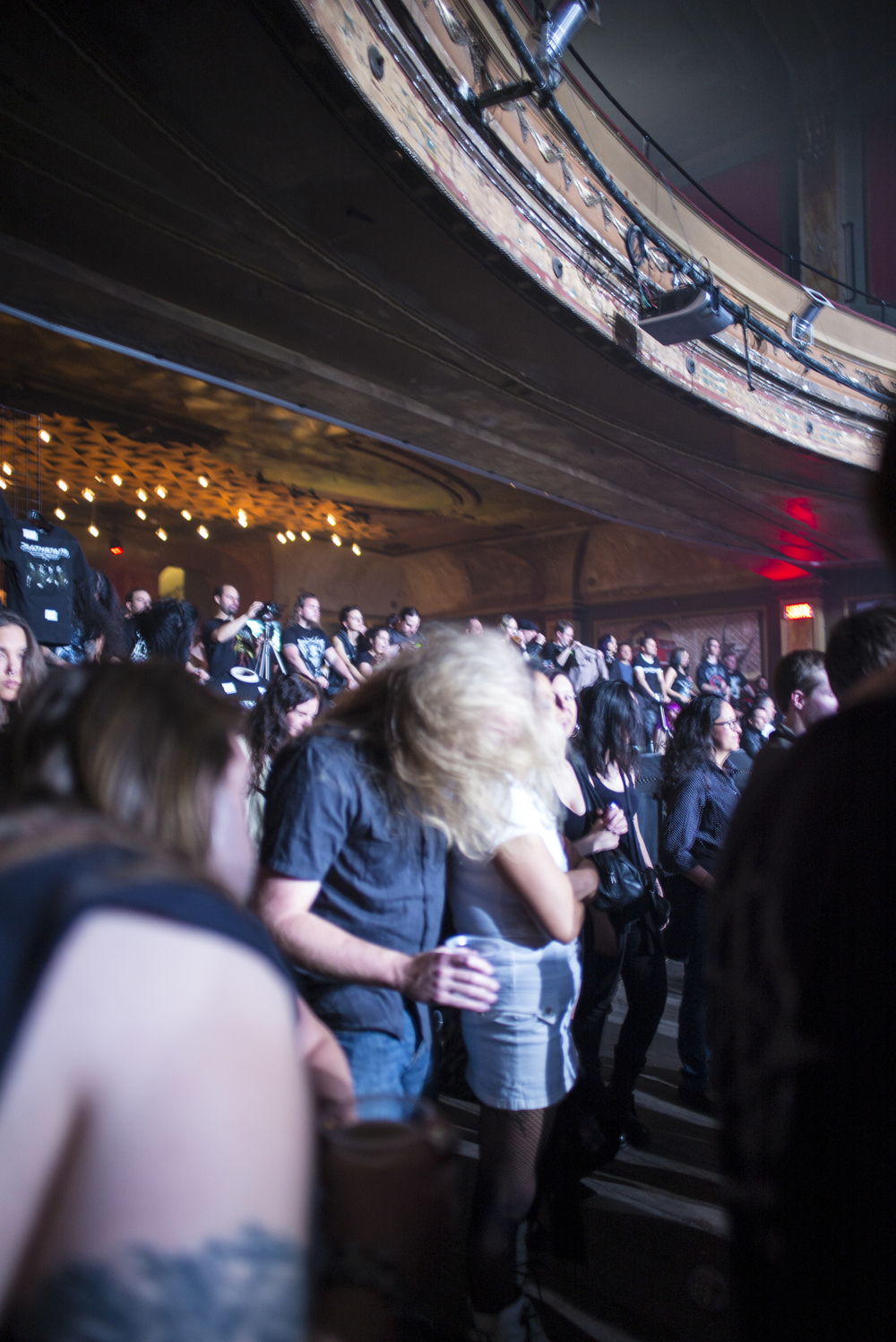 This means that one has to know how the lighting and subjects will react over the course of time it takes one to capture an image. For example, at a heavy metal concert, the audience is in a constant state of motion, especially limbs and heads will be moving in rhythm to the music. This creates a challenging situation for a photographer because he is attempting to photograph a moving subject in a low light situation using a shutter speed that is almost impossible to be used without an aide of a tripod.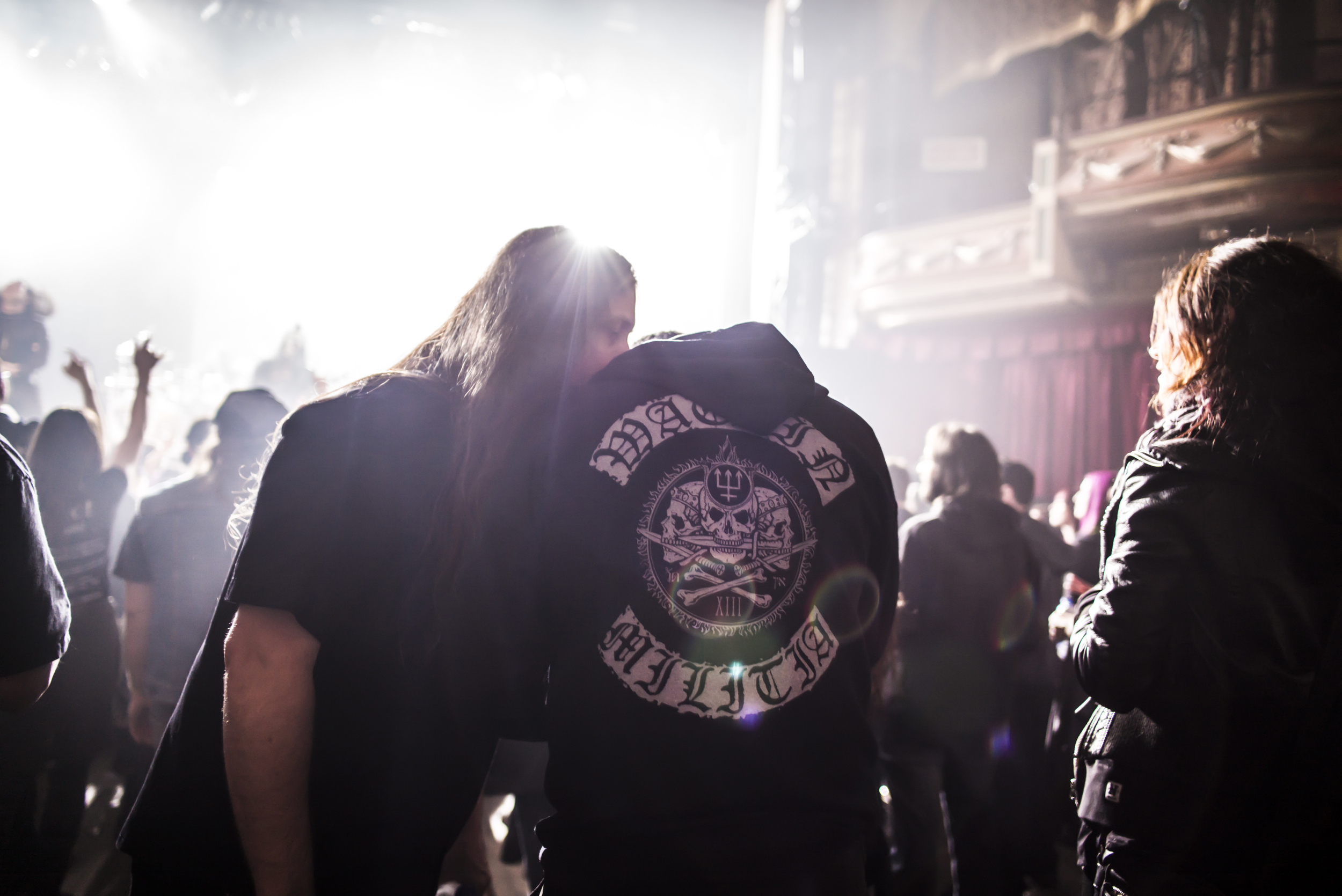 At the end of the concert, I knew that Leica 24mm Summilux functioned flawlessly throughout the concert. I had excellent photographs that I knew relayed the spirit of the concert. Most importantly, no one noticed that I was a photographer. While huge DSLR yielding journalists were like giant elephants moving through a sea of people, I felt like a participant rather than an "outsider."
Upon entering the concert, my immediate goal was to capture some of the spirits that the musicians were attempting to create; their constant motion made images come to life as the lighting changed continuously on stage. At one moment, the stage would be flooded with blinding light, then turn to green, blue or red as the music rang across the entire space of the concert hall.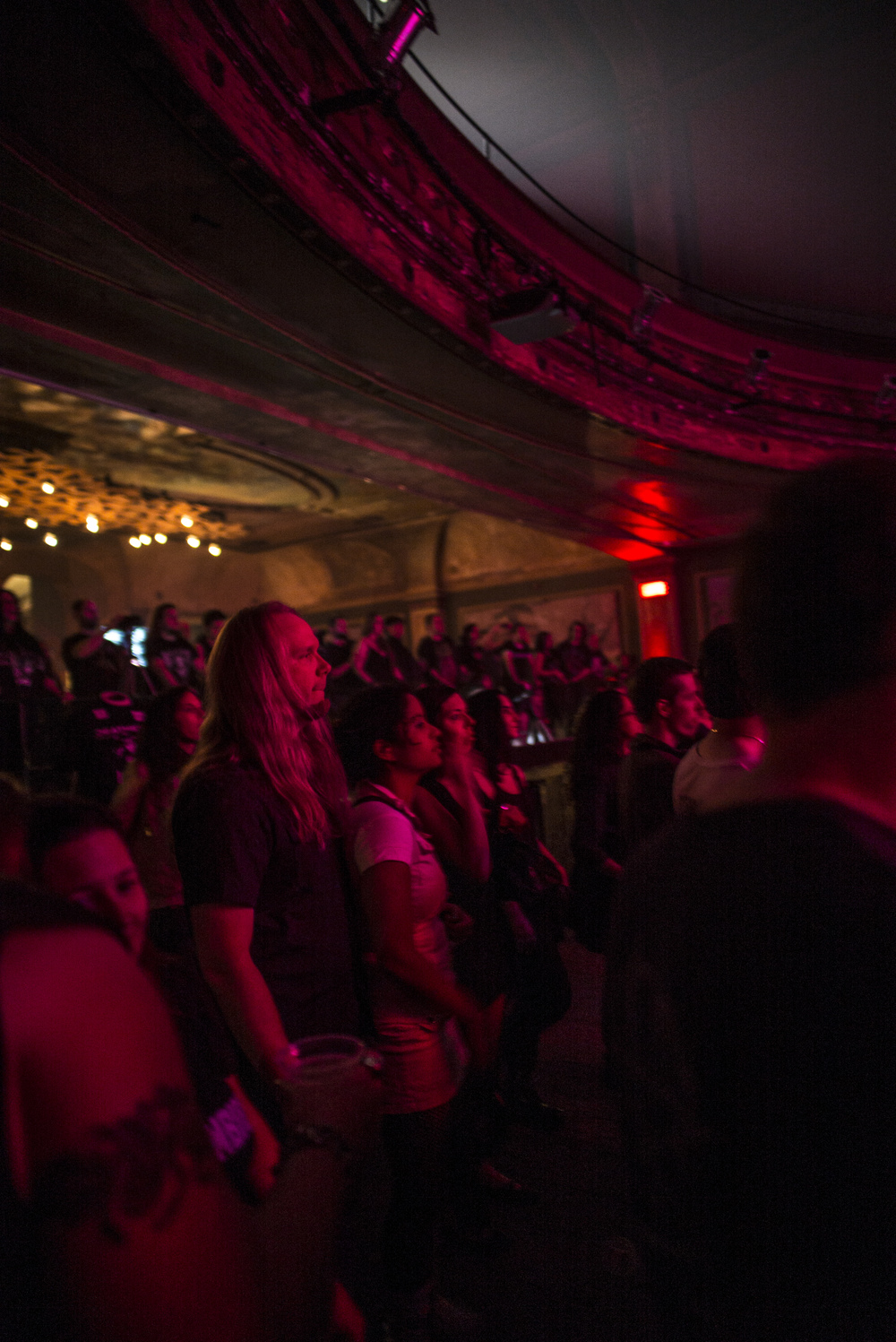 One technique, I used to focus faster is to estimate that the distance between the stage and the musician to be before pointing my camera. Having set the focus dial to an approximate distance always helps to focus faster because you are only moving the focus dial to get critical focus. What I am talking about it is milliseconds of time which can make or break a photograph. I find that whether you are an amateur or a pro, you can always use techniques that can improve your photography.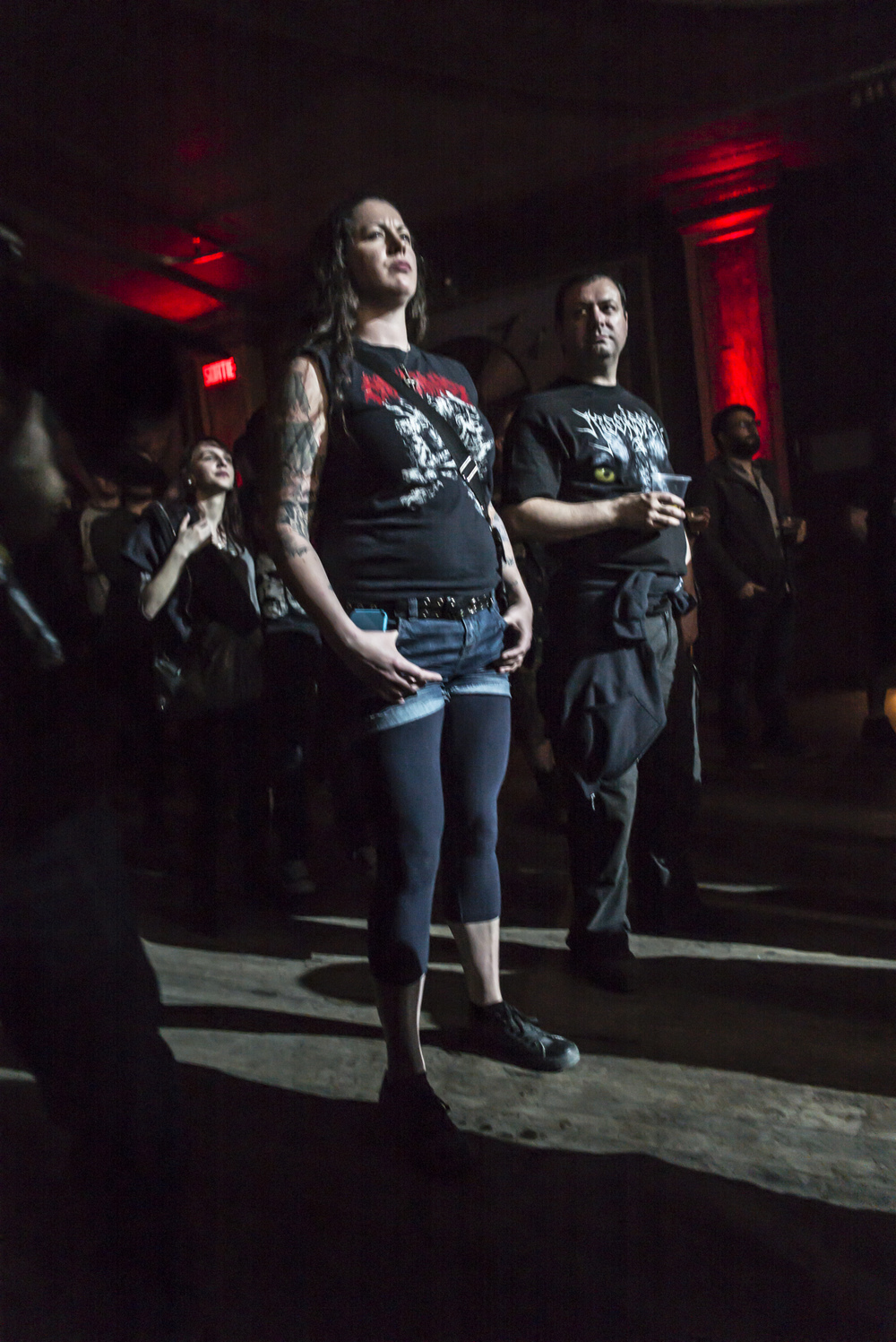 As the night progressed, the band lifted the spirit of the audience with their music. The group was made up of 4 members. As a general rule, I begin photographing from the side of the stage to bring forth the character of the musicians. Since the band leader or the lead singer is at the center, the lighting and positioning become easier to photograph.
After capturing some photographs from the side of the stage, I wanted to have images where the whole stage could be seen, that meant that I had to position myself at a certain distance from the stage to capture it. Leica 24mm Summilux is great because being a wide angle it can include a lot of details in a frame without having to move a considerable distance to cover 'everything' in the frame.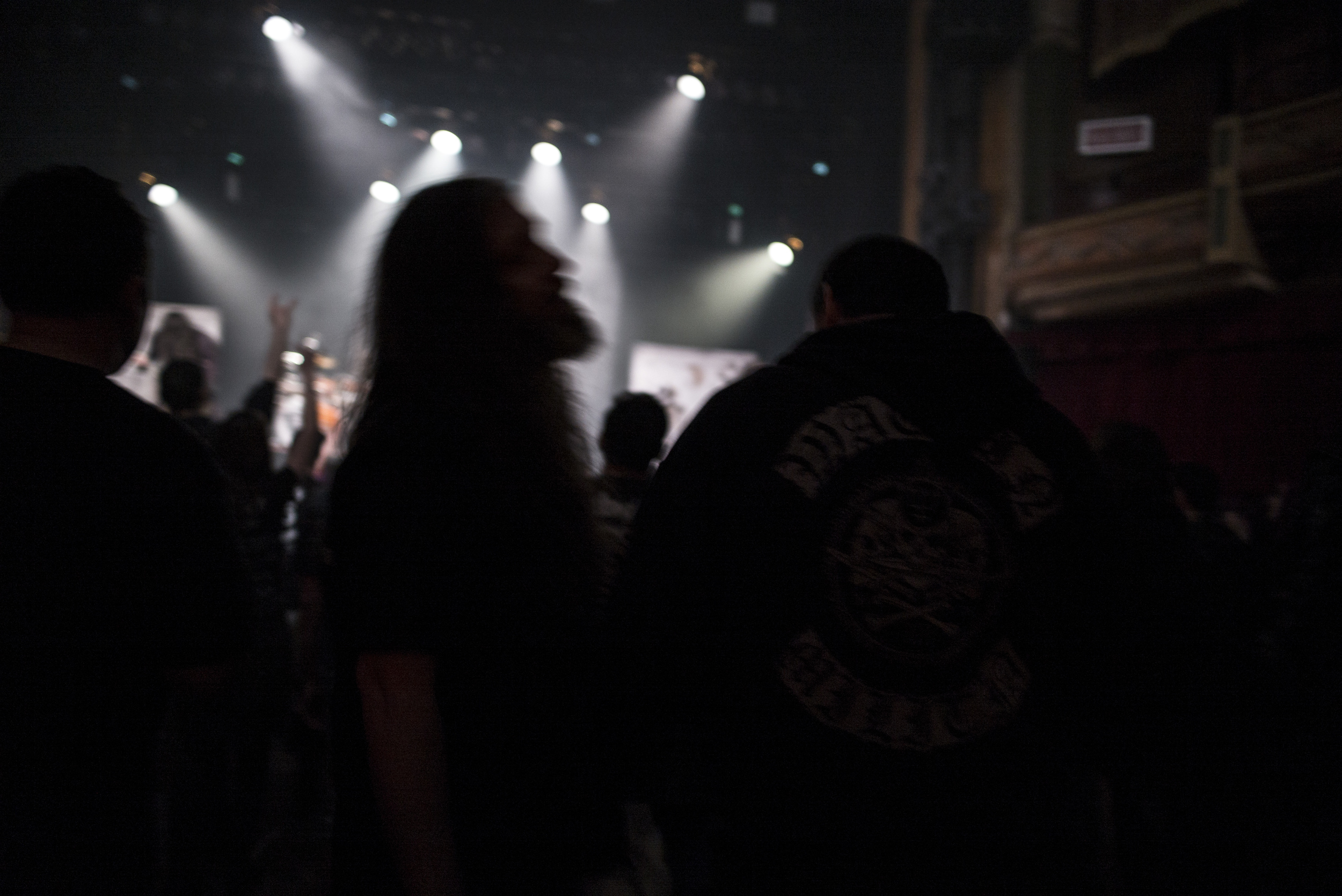 I have noticed that the band took turns to bring the high light on different members through the concert, each taking a turn at the center. This meant that they would be displaying more of their personality as they took center stage. As a photographer, one has to be able to predict patterns to accurately gauge what would be happening next. Capturing the most of any concert requires having the intuition to follow patterns which differentiates the amateur from the professional.
The difficulty with photographing in low light situations is that using zone system is almost always impossible. Therefore, during this concert, my aperture was set at f/1.4 or f/2.0 creating a very shallow depth of field. This resulted in a very narrow distance at which the objects would be in focus. The fact that the subject was in constant motion meant that they would be shifting in and out of focus all the time. So timing became crucial in capturing images that were good and in focus.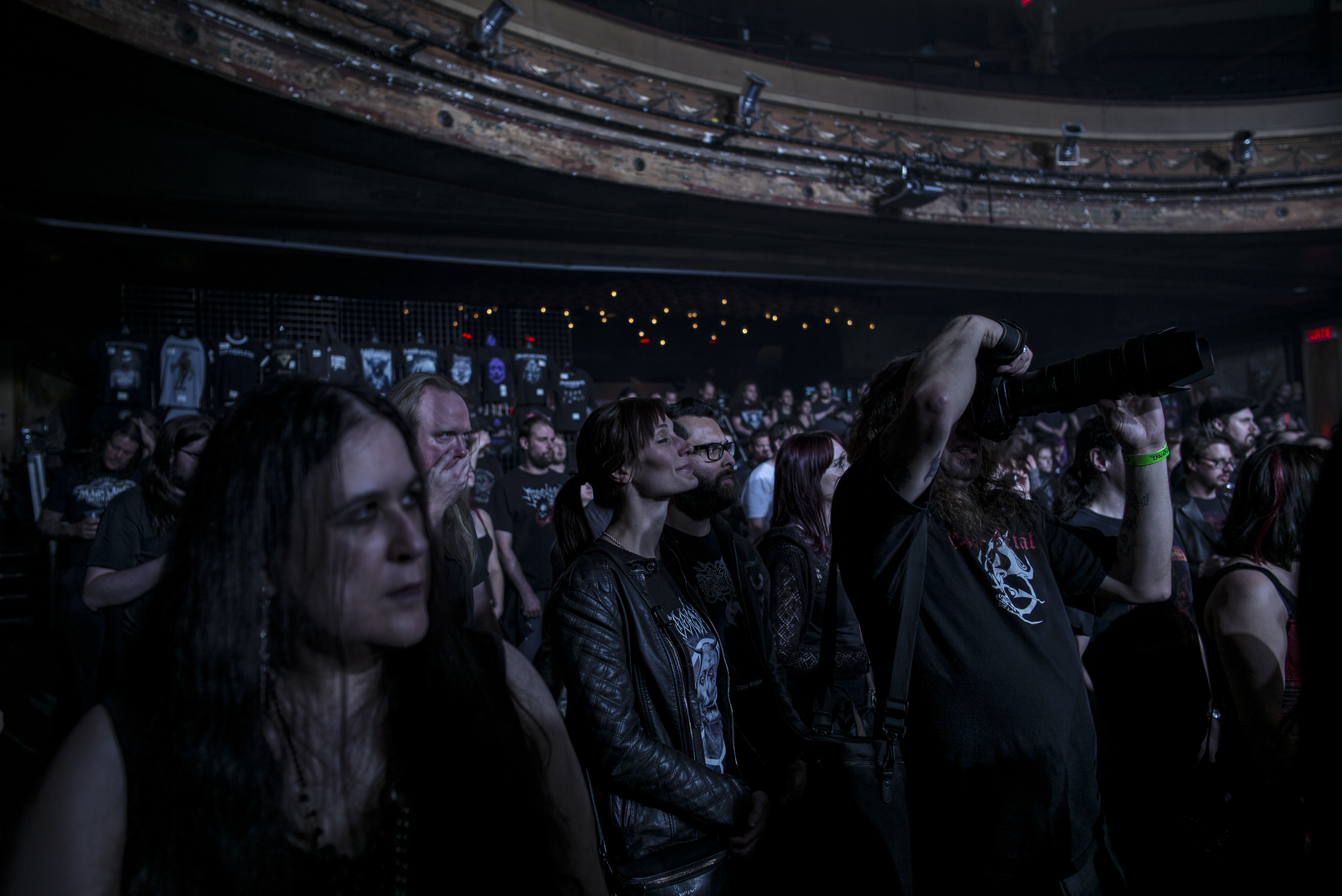 Leica 24mm Summilux has a unique advantage; you begin to see it as an extension of you. Camera and lens merge to form the perfect union; to achieve this harmony the ratio of weight between the lens and the camera must be in the balance. This 24 mm lens is very light for a wide angle, in fact at about 468 gram or a pound it balances perfectly on the camera. I can dial the focus without having a heavy front camera. This is the reason I would say that it can perhaps be the best wide angle lens for a Leica camera.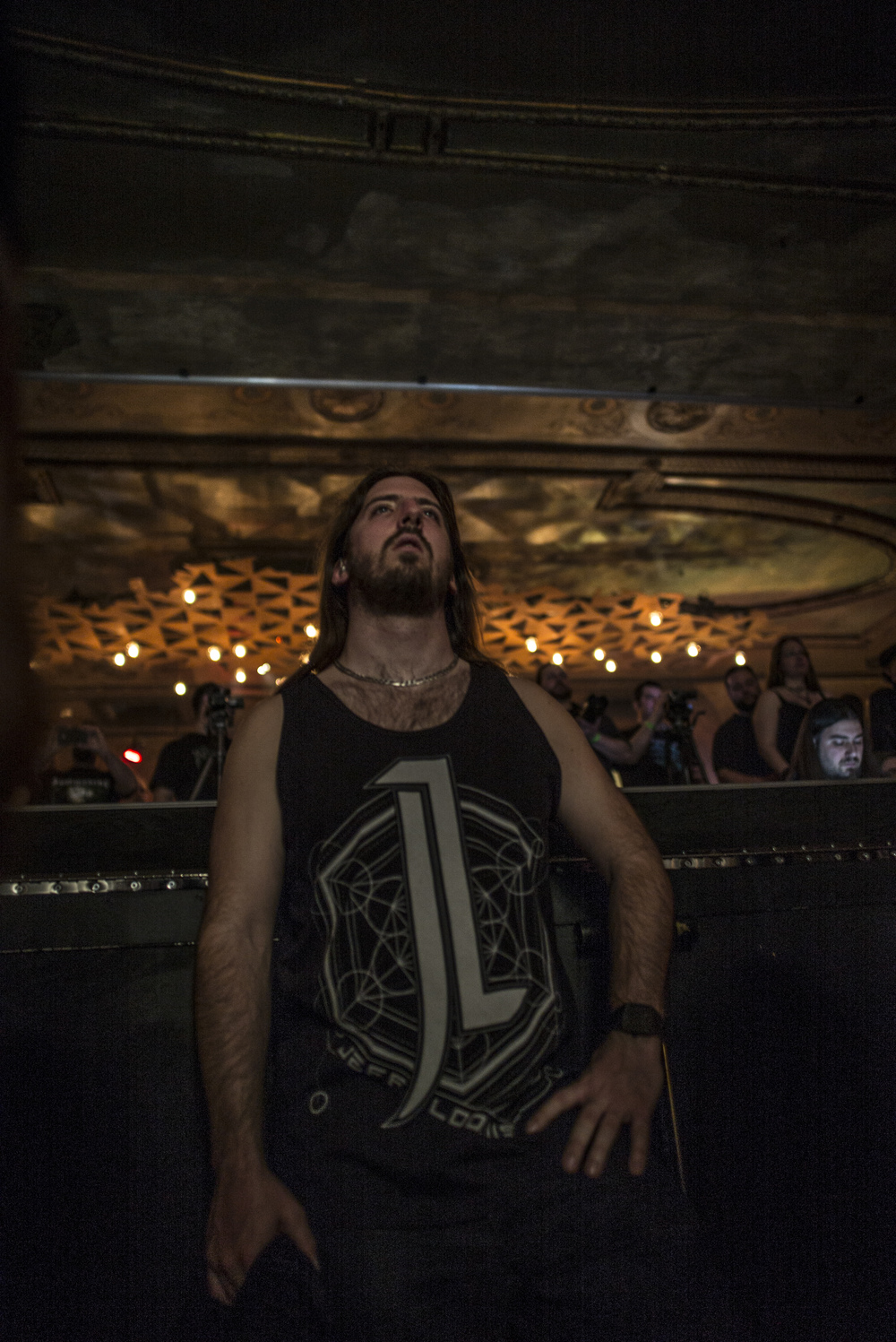 One thing that most wide angle buyers miss is that they think they must go to 21mm or 18mm to get more in the frame. 24mm is a great focal length because it balances the space and objects beautifully without having unusual appearance between the objects nearer to the camera and the ones that are further away.
I have used 18mm and 21mm, but the content that they provide is very different than what 24mm offers. For example, 18mm would work flawlessly for photographing the landscape, while portraits may suffer from distortion if the subject is very close to the lens. At 24mm, I can use the lens for shooting portraits, especially if I choose to place the subject at the cross-section of the rule of thirds.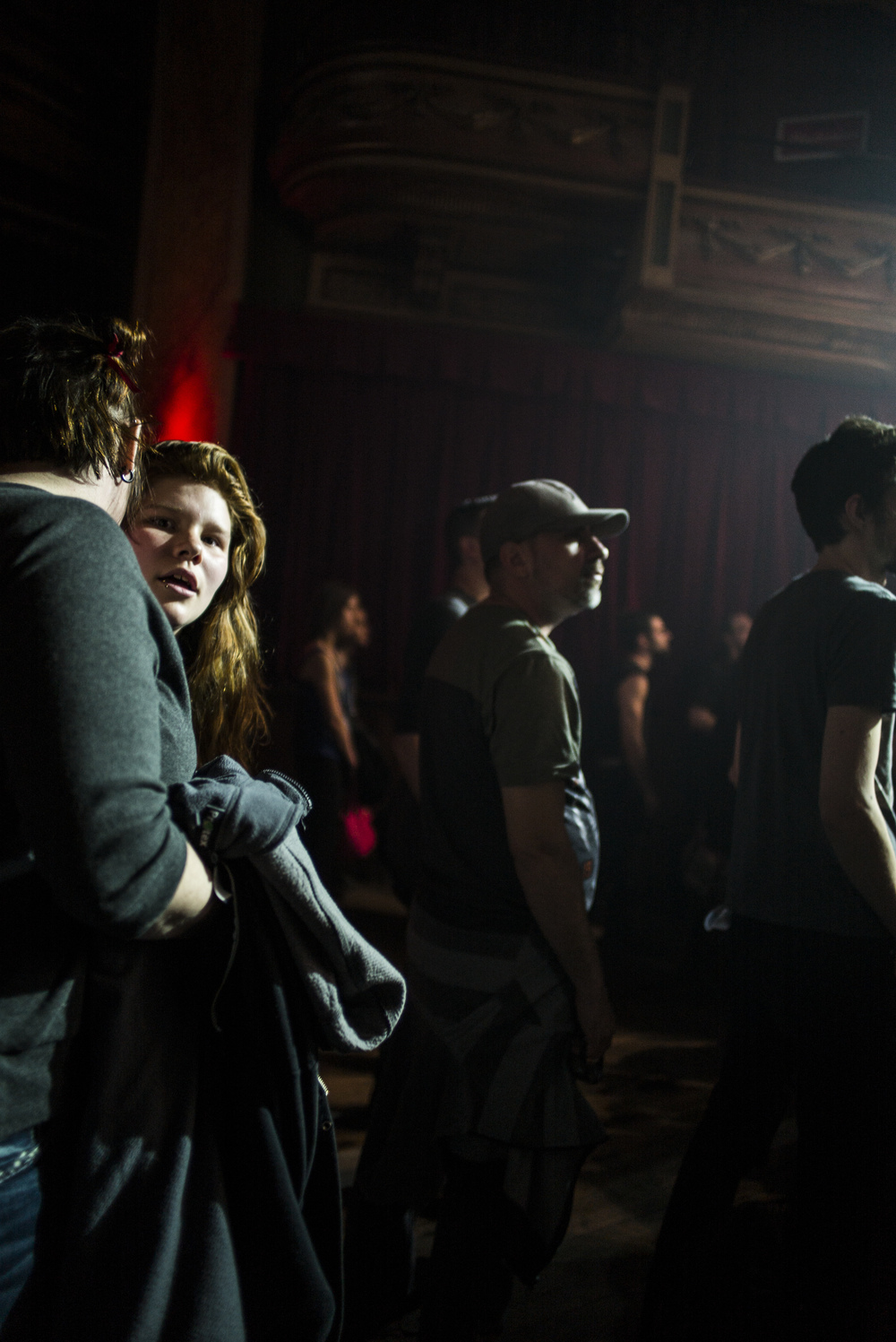 This will result in an image where the story of the background could aide in telling the story of the person. The person may be a gardener with beautiful roses or an artist with his or her artwork or a collector of objects which will convey much more than visual aspects of his or her face. For this reason, I often choose to use a wide angle for photographing portraits.
Now, most photographers believe that portraits must be shot with 90mm or 75mm lenses. I tend to disagree. You choose to tell a story with images. If the details of the environment help to convey more about a person, by all means, include it. At times, you may choose to omit certain details other than the subject's face because that in itself tells a lot. I suggest you use a 24mm for your next project to see how it will fare with your compositions.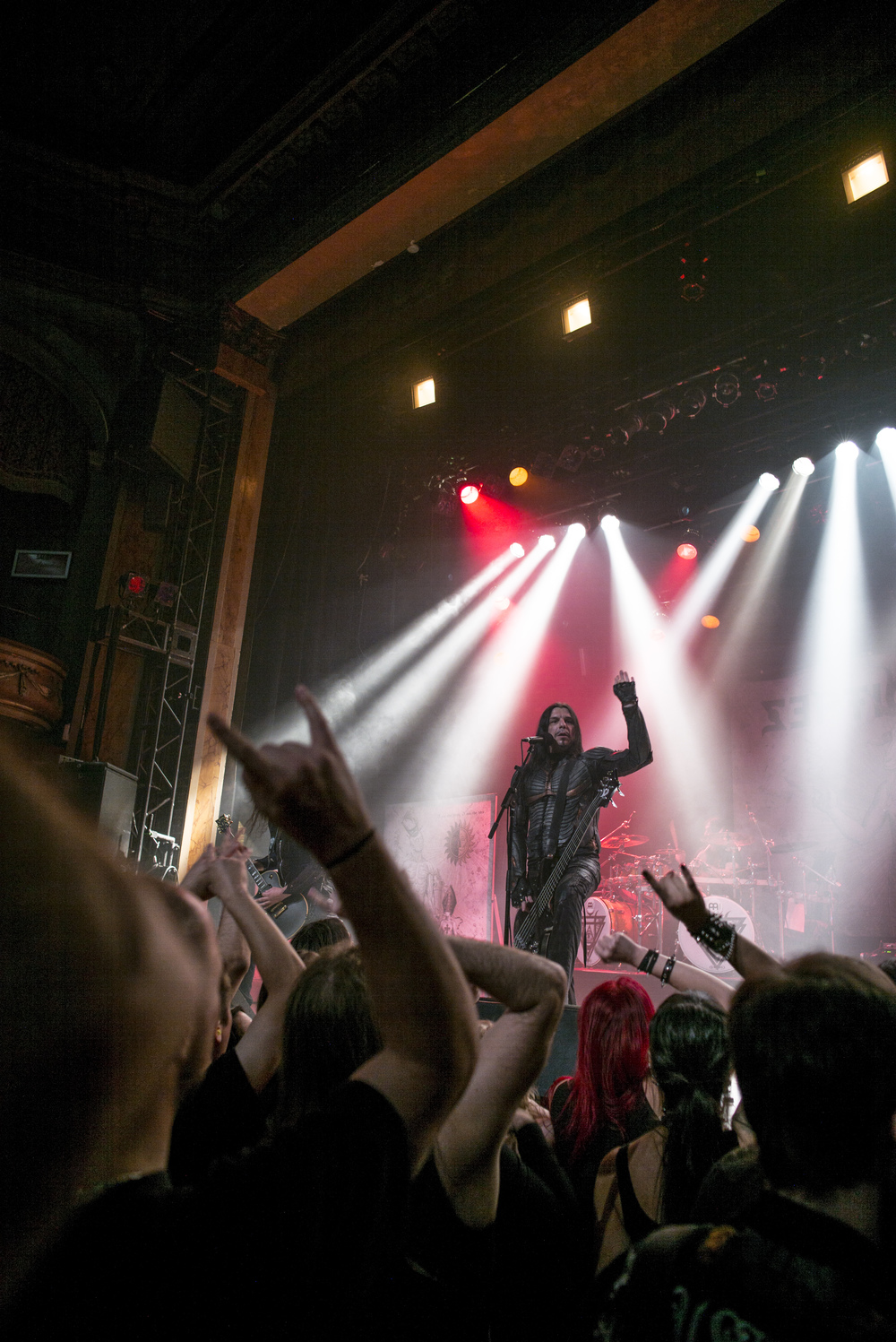 One thing that may be an issue for the first time users of 24mm lens is that Leica does not have frame lines in its viewfinder. Leica does have frame lines for 28mm which is somewhat close to 24mm. I tend to 'imagine' or estimate what the composition is going to look like before pressing the shutter. It is an unconscious decision that has become second nature to me. For the first time users, it takes some time to get used to using 24mm, but the reward is that it is probably one of the best lenses for street photography.
If you own one of the new Leica cameras with CMOS sensors, you can choose to use it with an electronic viewfinder or simply turn on the live view function. I often prefer to use only the classic rangefinder viewfinder window because it is comfortable to use. For those new to Leica 24mm Summilux, I recommend using 28 mm frame lines to frame then develop intuition to use it without having to add on an electronic viewfinder.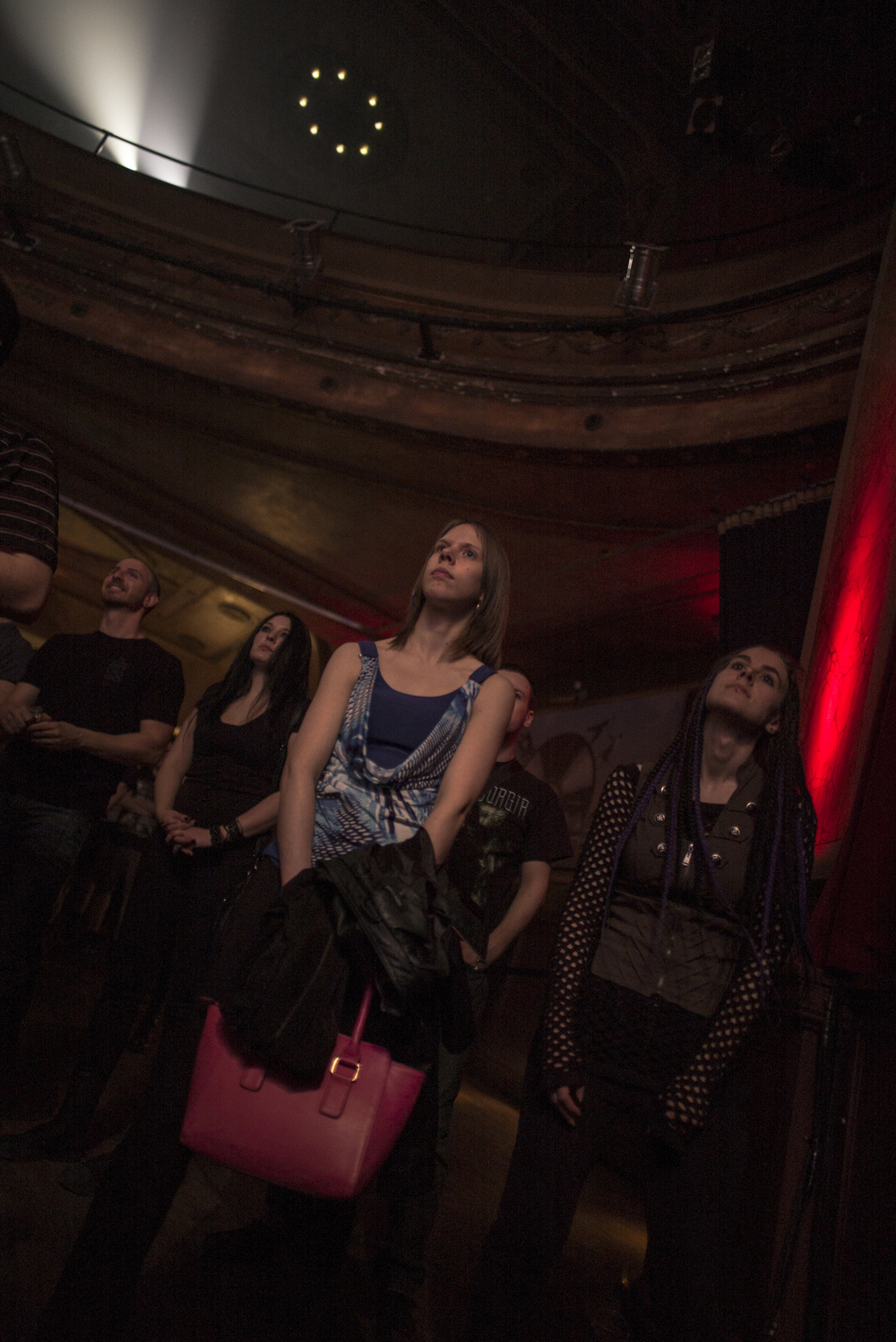 Other considerations you may want to include in your decision of whether to buy Leica 24mm Summilux would be on deciding which Leica 24 mm lens to buy from their line up.
One option is the Elmarit that was released back in 1998 bearing f/2.8 aperture. I have used this lens for a number of years, but I find that it is limiting in low light situations and I do night photography often, so it sits in one of my lens cases most of the time. By the way, this lens is no longer in production which is a pity because there is a market for more affordable lenses that allow sharp images to be captured without having to sacrifice speed.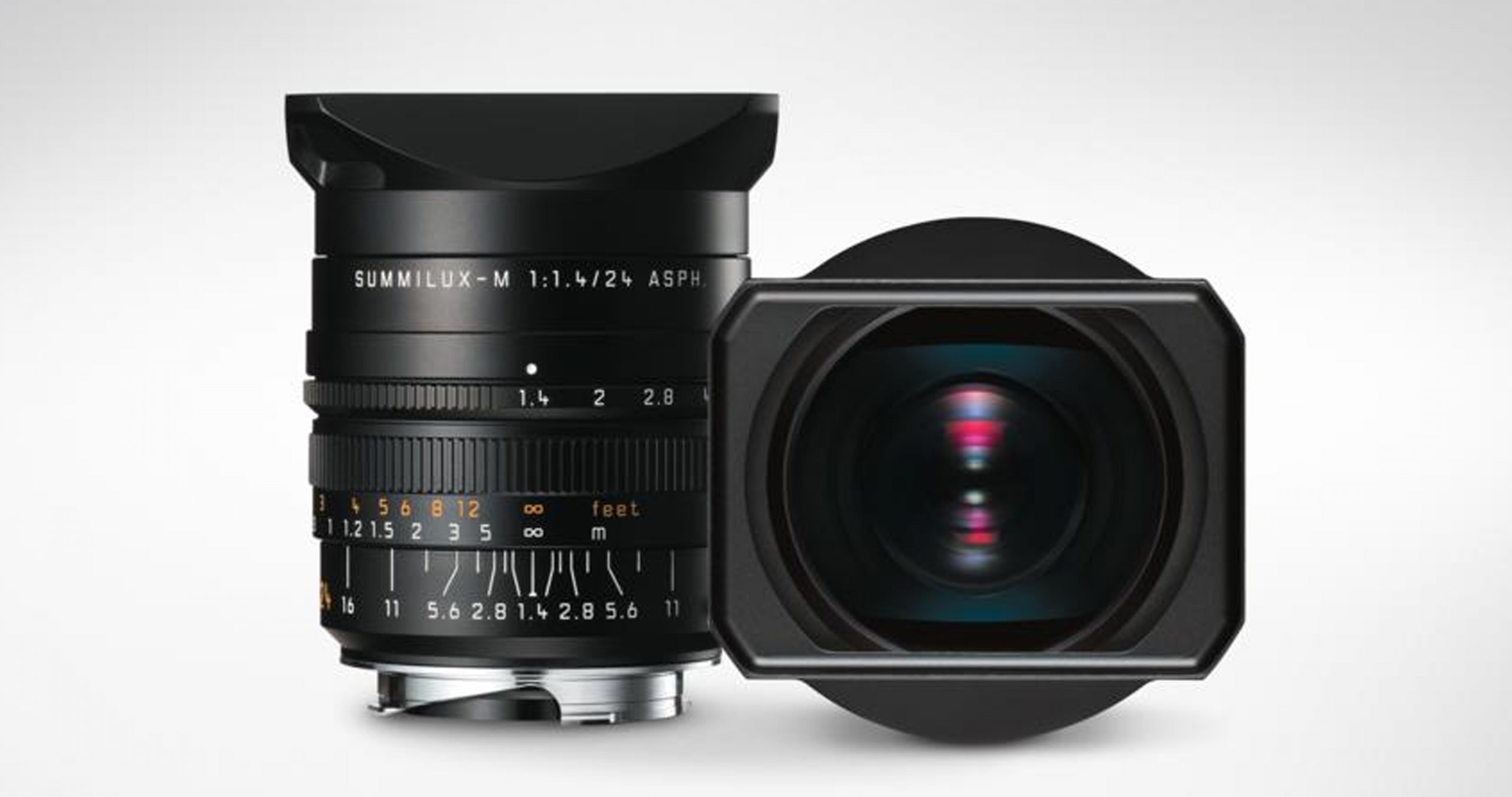 The cheaper alternative is to buy an Elmar with f/3.8, but unless you are into landscape photography during daylight times, I will opt to buy the Summilux. Although some may find the price tag high, I say Leica is a Leica is a Leica. It is meant to be purchased and used for a lifetime. That is why all the lens that was manufactured since 1954 can be used on Leica bodies.
Finally, I must point out that buy this lens if you plan on using it on continues basis and dedicate the time required to learn and master this lens. Over the years, I have found that some of the best photographs, I have taken come from 24 mm focal length only because it works every time to tell a story that other focal lengths often miss out.