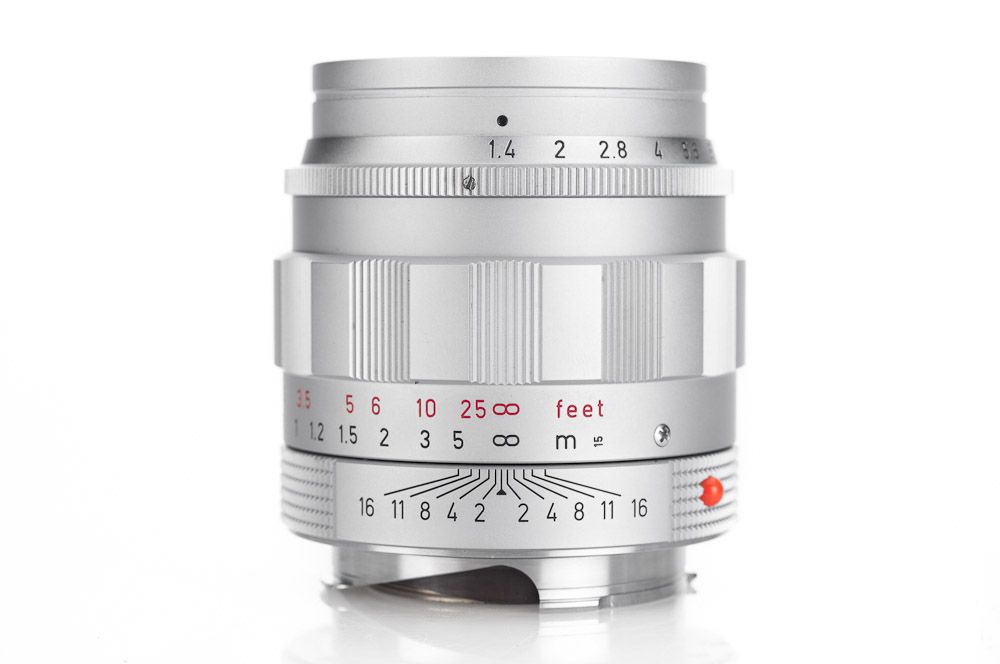 Leica Summilux M 50mm f/1.4 Lens Street Photography
Introduction
In my camera bag, there is one lens that I am very fond of it is black, sleek and extremely easy to use. It is also a limited anniversary edition lens, Leica Summilux M 50mm f/1.4 lens.
I particularly like take this lens when I want to have a more compact lens than a Leica Noctilux or when I feel this lens would give me a particular feel that I may not be able to recreate with another lens. For this reason, when I reach for my Leica Summilux M 50mm f/1.4 lens, I am already imagining how I would be composing images and creating the 'look' I am after.
Recently, a friend of mine asked me about Leica Summilux lenses; I told him they are excellent lenses especially suitable for portraits. He asked if I meant indoor photography. My answer almost came as a revelation to him as I told him that it is best used outdoors especially if the photographer wants to be really up close to the subject or wishes to create an 'immersive' composition by including more depth of field.
I feel that Leica Summilux M 50mm f/1.4 lens is more versatile as a street photography style lens than a Leica Noctilux M 50mm f/0.95 lens because the minimum focus distance is 0.7m while the Noctilux has a minimum focus distance of 1m. Which creates a dramatically different composition at the minimum distance.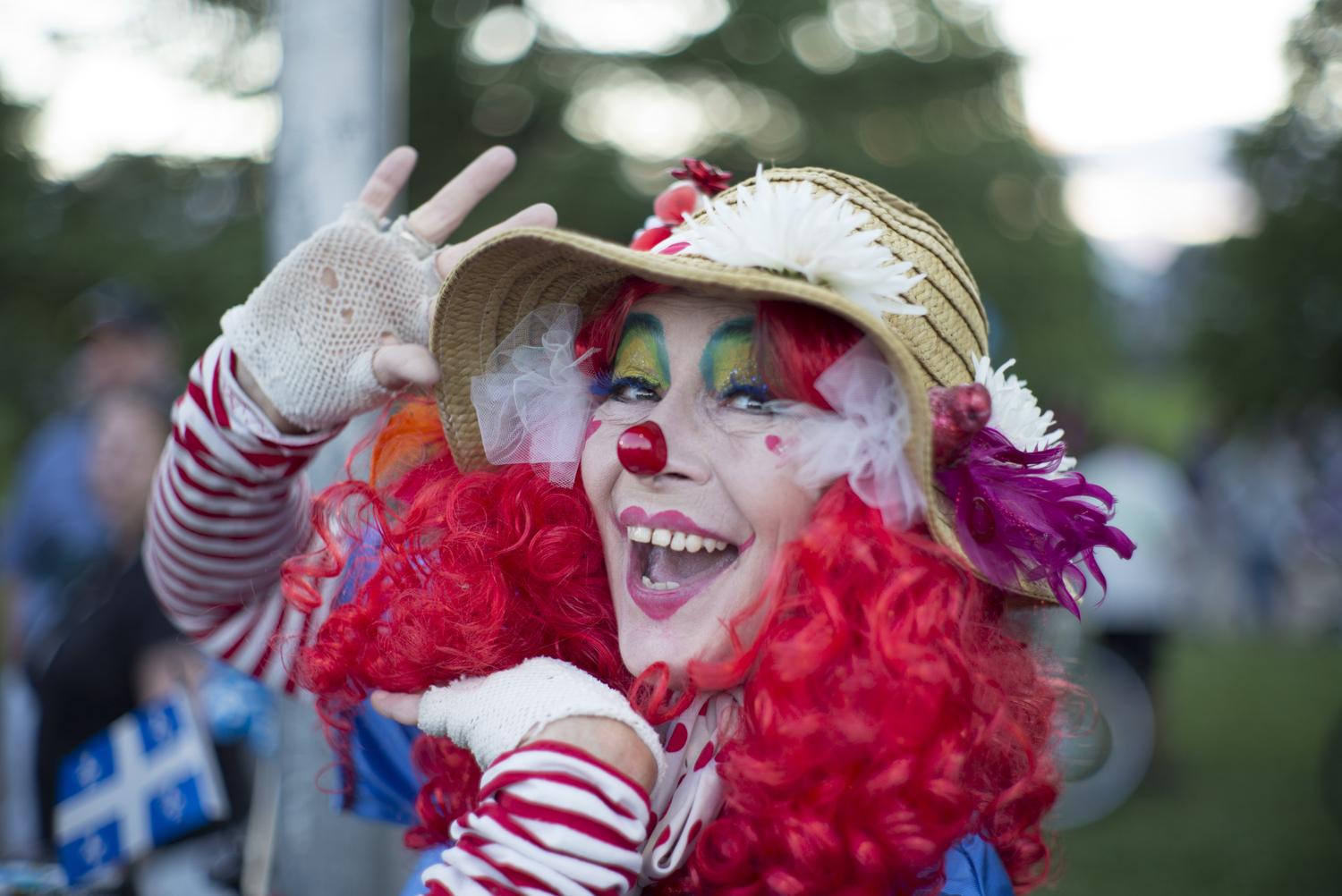 I have been thinking about this particular point which I thought would be an interesting issue to highlight in an article. So, a day before the most festive day in Quebec, Canada, I was invited to photograph at a small local concert. I felt this would be an ideal situation when I can point out the various composition possibilities with different apertures using Leica Summilux M 50mm f/1.4 lens.
When I arrived at the concert grounds, it was later part of the evening just before the sun cast its final golden rays. This meant that I could use my Leica Summilux M 50mm f/1.4 lens wide open without the need for ND filters. For those who are not familiar with ND filters or neutral density filters, they allow the lens to be used at wide open aperture without having to stop down. For me using a Leica Summilux M 50mm f/1.4 lens at its widest aperture is perhaps the most artistically creative way of photographing. As you will see in the photographs in this article, the out of focus and in focus part of the subjects' faces reflect this unique quality.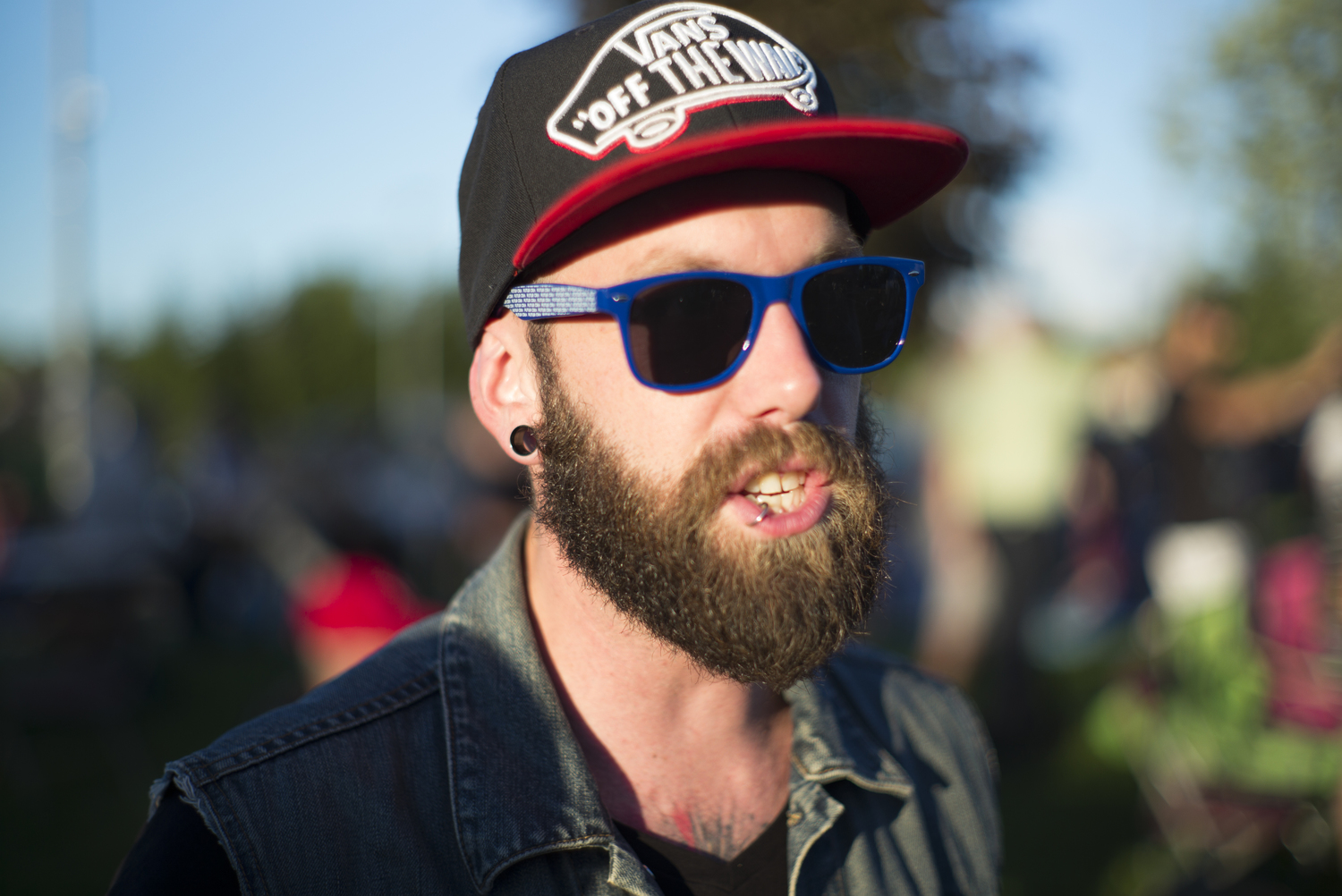 I also wanted to demonstrate photographing at the minimum distance which is particularly challenging for beginner and intermediate photographers. As I have mentioned earlier, Leica Summilux M 50mm f/1.4 lens has a minimum focus distance of 70cm which is exceptionally close which often makes the subject feel that his or her personal space is being invaded. A photographer then must learn to dance in and out of this intimate personal space without disturbing the 'natural vibe' of subject's interaction with his/her environment.
If the photographer is very obvious or stays too long in this intimate space, a subject often will either distance himself/herself or start posing which is not a desirable outcome. For this reason, I recommend that anyone who plans to photograph in a very close proximity to the subject practices with focusing and framing before engaging in actual situations. A practical approach would be to use a fixed object or a dummy to judge the distance between the subject and the photographer so that getting accurate focus at the widest aperture is possible.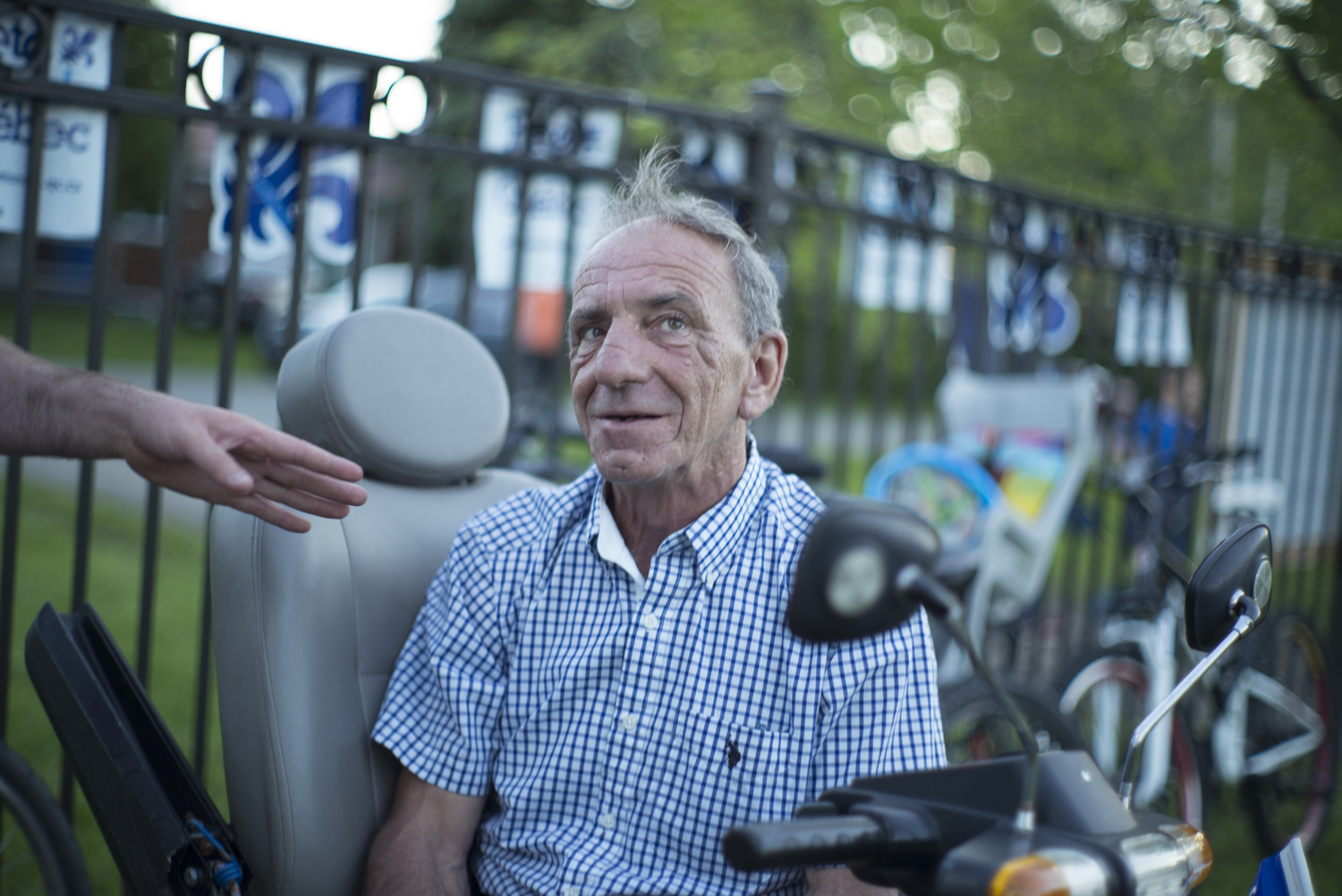 Photographing at the widest aperture is extremely difficult when the subject is in motion as the situation was at the celebration at the concert grounds. I never would want to ask a person to stop moving for me to photograph him or her for this reason a particular care must be taken with timing.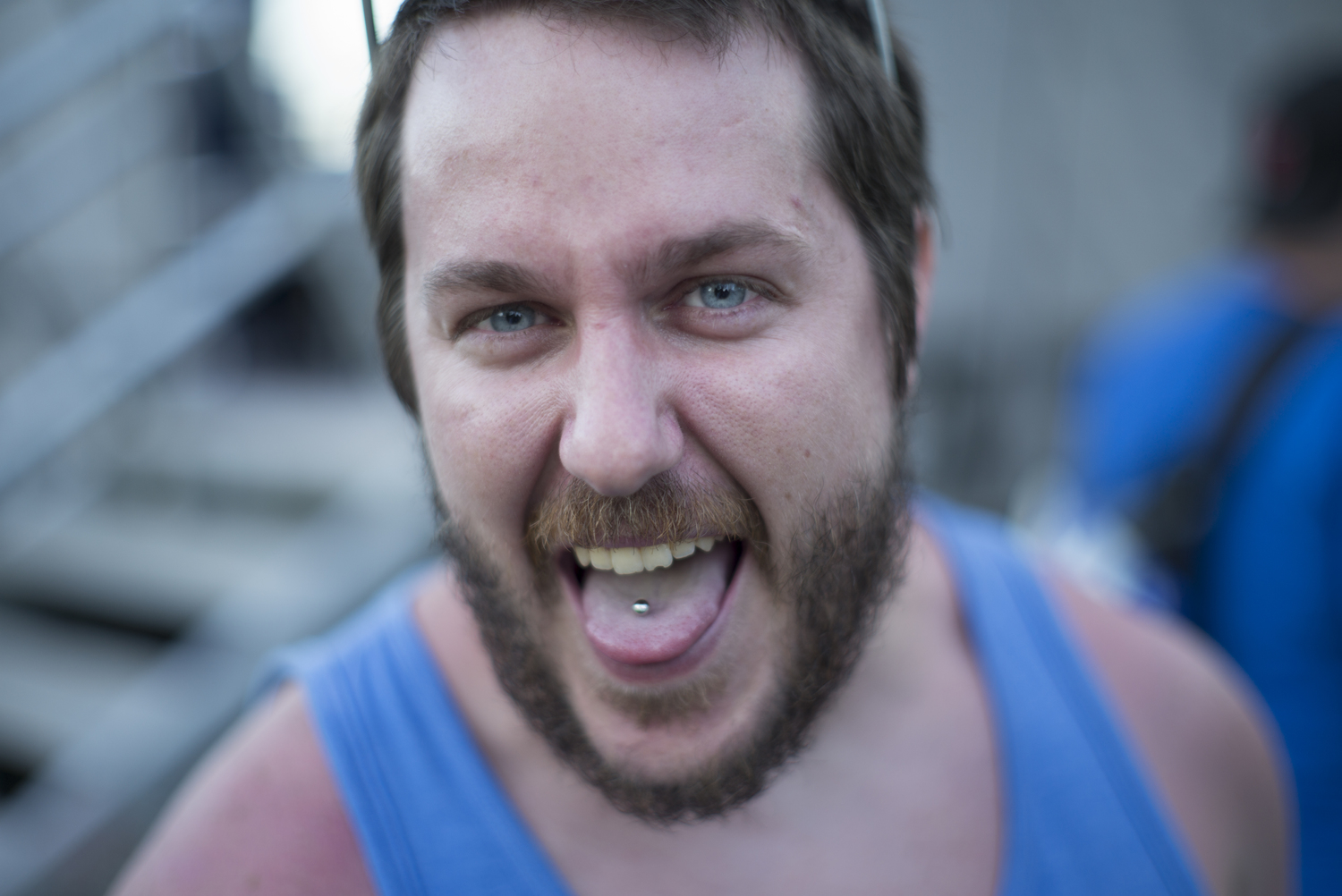 Timing is important because the subject will drift in and out of focus area especially at the closest photographing distance to make the matters more challenging using the widest aperture would mean even on the subject's face certain features will fall out of focus.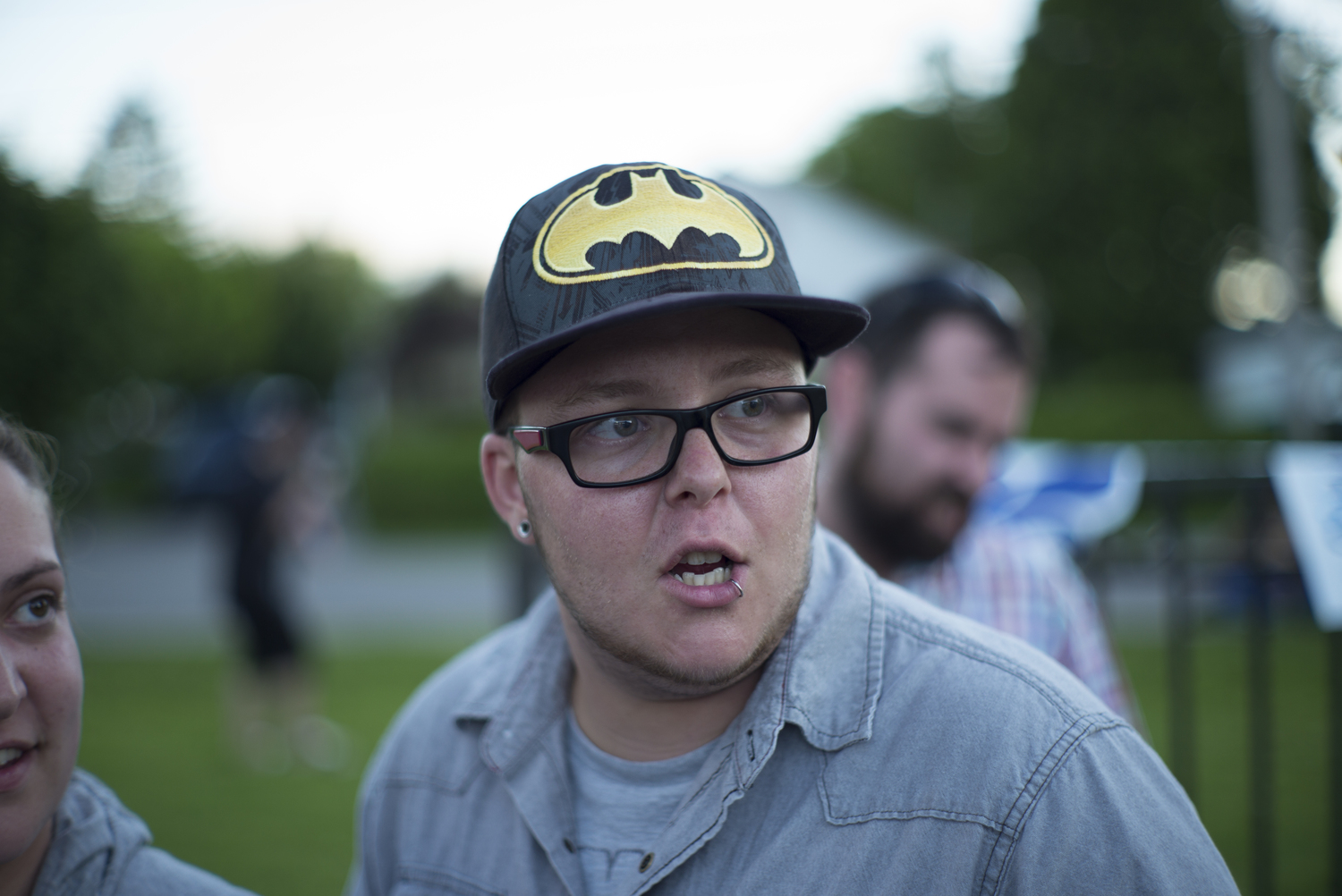 With the challenges come the rewards, of course, if the photographer can capture the subject in focus, without the consciousness of the camera's presence then generally the photograph turns out beautiful.
For me, it is the aim of the photographer that takes precedence. It is the 'feel' that I am after which is the driving theme behind all my framing and aperture setting decisions. When the subject is interesting, it is often the facial features that we would want to concentrate on, at other times, adding some of the backgrounds will provide added 'feel' to the composition.
In these photographs, I have used a few different aperture settings to demonstrate the way the camera will capture images if we use this Leica Summilux M 50mm f/1.4 lens. For example, the little girl with flags in her head to be captured with an aperture that is greater than f/1.4 because including the flags and colors would yield a more 'interesting' composition.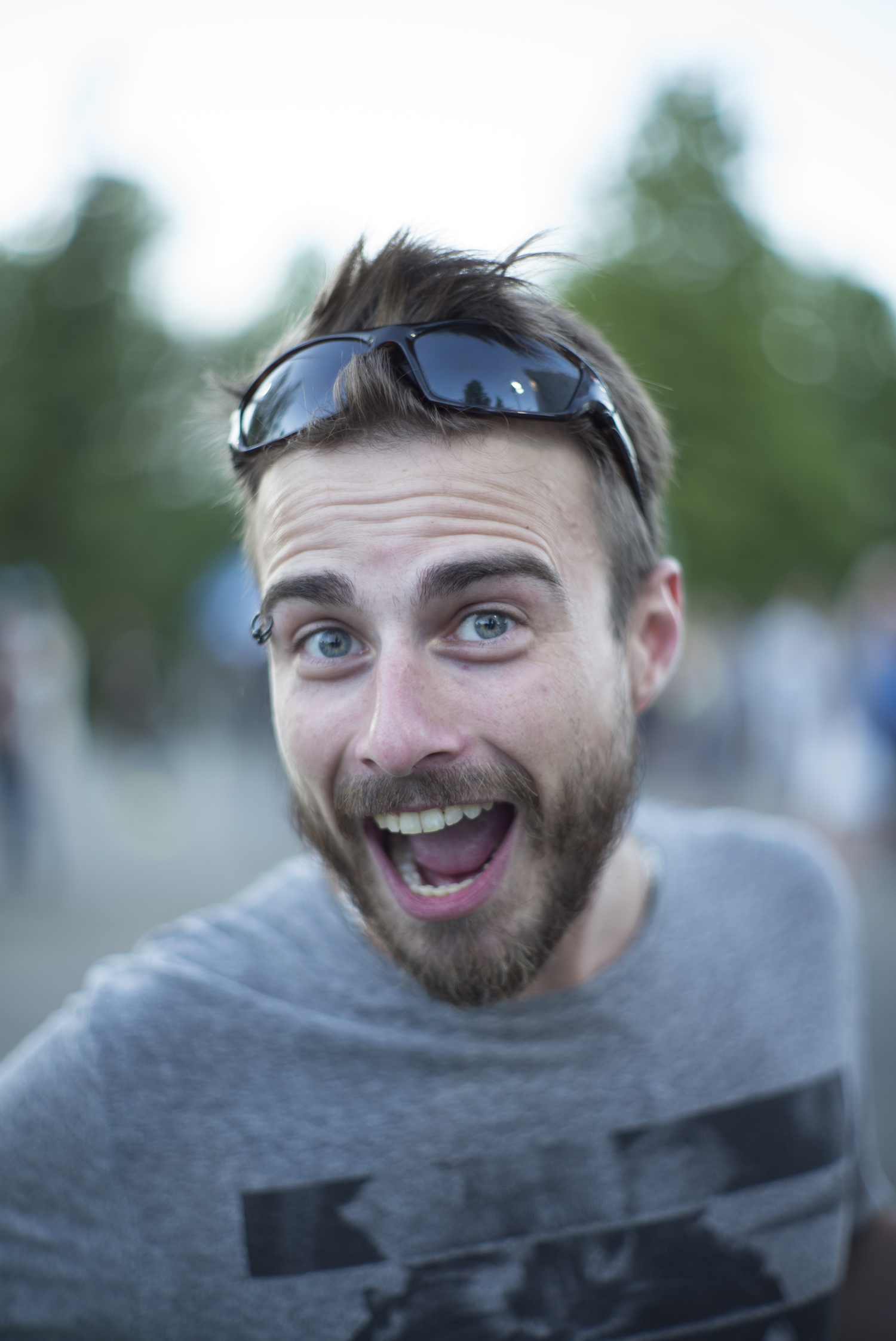 Normally, I would prefer that the background to be adding to the composition or be very blurred to highlight the in focus areas. At the photograph with the little girl, the background had to be included because of the aperture setting. Ideally, I would have preferred to have the girl isolated from the 'background' without dialing down the aperture.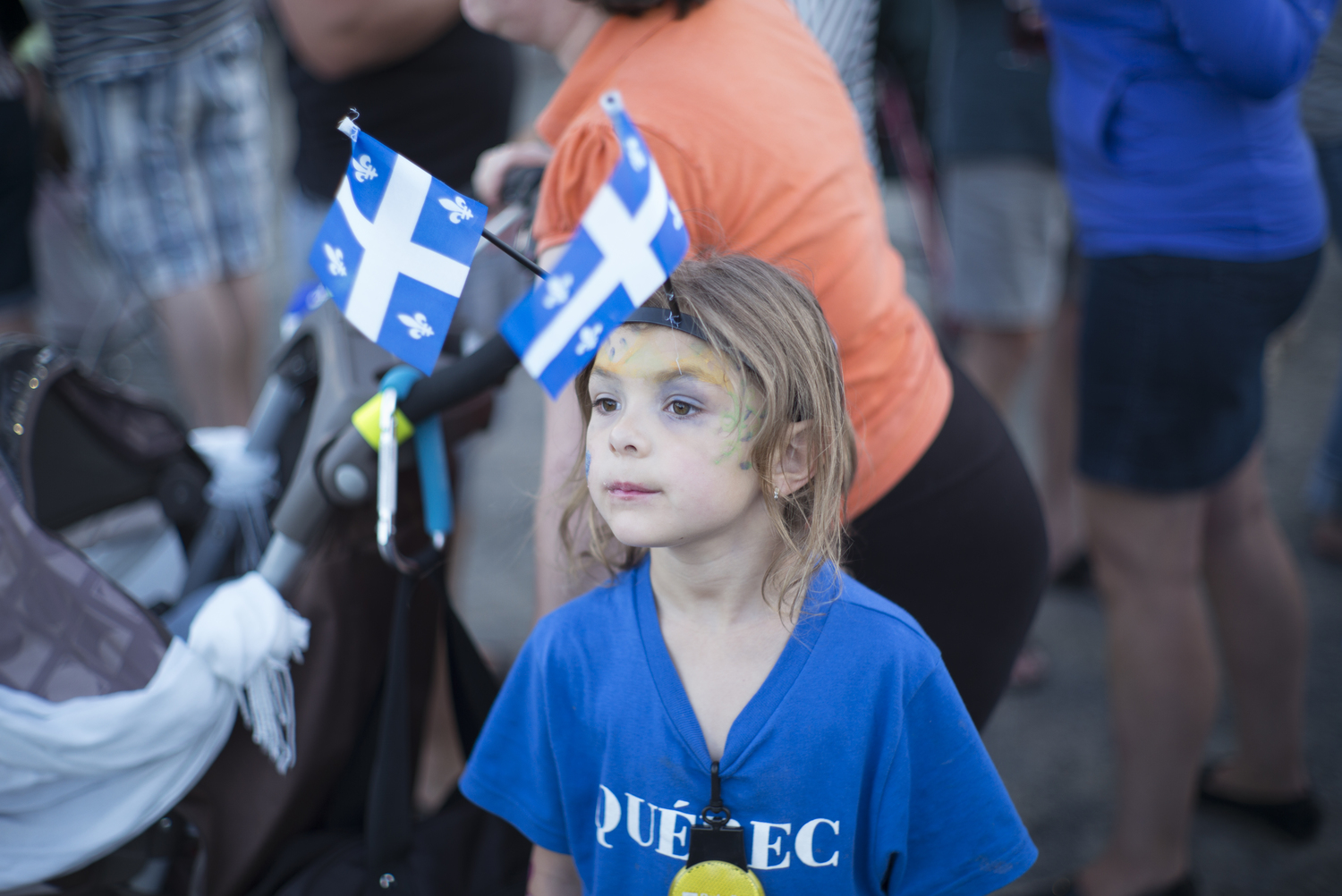 The men whom I photographed at the limits of the minimum focus distance contributed to the composition by answering questions. It is a little trick I use often when the subject is too concious of the camera or is posing, I ask a question which would make them break the pose to bring out their natural state. If you examine the photographs in this article all the photographs have sense of being 'candid' like or in a 'natural' state. This is something I particularly aim to achieve in photography.
The older generation Leica Summilux M 50mm f/1.4 lenses are interesting lenses because they do have a unique way of rendering images that is very different than modern Summilux lenses in production. The colors are film-like rather than 'more accurate' or 'lifelike,' to a certain extent this can be viewed as a technological advancement. For me, it is a special way of rendering images that speak of a more 'surreal' feel which I think is very appropriate for portrait photography.
The previous version of Leica Summilux M 50mm f/1.4 lens has a long history which is marked by the characteristics of Walter Mandler's design. I particularly recommend that if you are aiming to capture photographs that lend to some nostalgia. There is a sense of organic film-like look that older Leica lenses like the Leica Summilux M 50mm f/1.4 lens have which counteract the overly clinical look that comes from digital sensor technology. If you take a close look at the bokeh area in the photographs captured with Leica lenses from the 1960s and 70s, you will see the fingerprints of Dr. Mandler's iconic touch. For Leica Summilux M 50mm f/1.4 lenses, this bokeh character is very close to the way that Leica Noctilux M 50mm f/0.95 lens renders images which is also a lens he designed during his days at ELCAN, the Canadian division of Leica.
For the modern lenses, there is better optical performance. This is clearly visible with Leica Summilux M 50mm f/1.4 lens and all other Leica modern lenses. I personally like both the new and older version as I feel that they are suitable for different photography applications.
Portraits are particularly well served by the older Leica Summilux M 50mm f/1.4 lens, especially if the artistic aim is to add a sense of nostalgia and unique character to the photographs. For street photography applications, I tend to choose the modern Leica Summilux M 50mm f/1.4 lens because it delivers images that are very sharp and crisp without being overly saturated or contrasty.
In this particular concert ground instead of bringing in the festive feel of the environment, I wanted to concentrate on the individuals. In a way, by bringing the camera really close, I managed to isolate the subject yet keep the feel of the 'joyful nature' of the surrounding.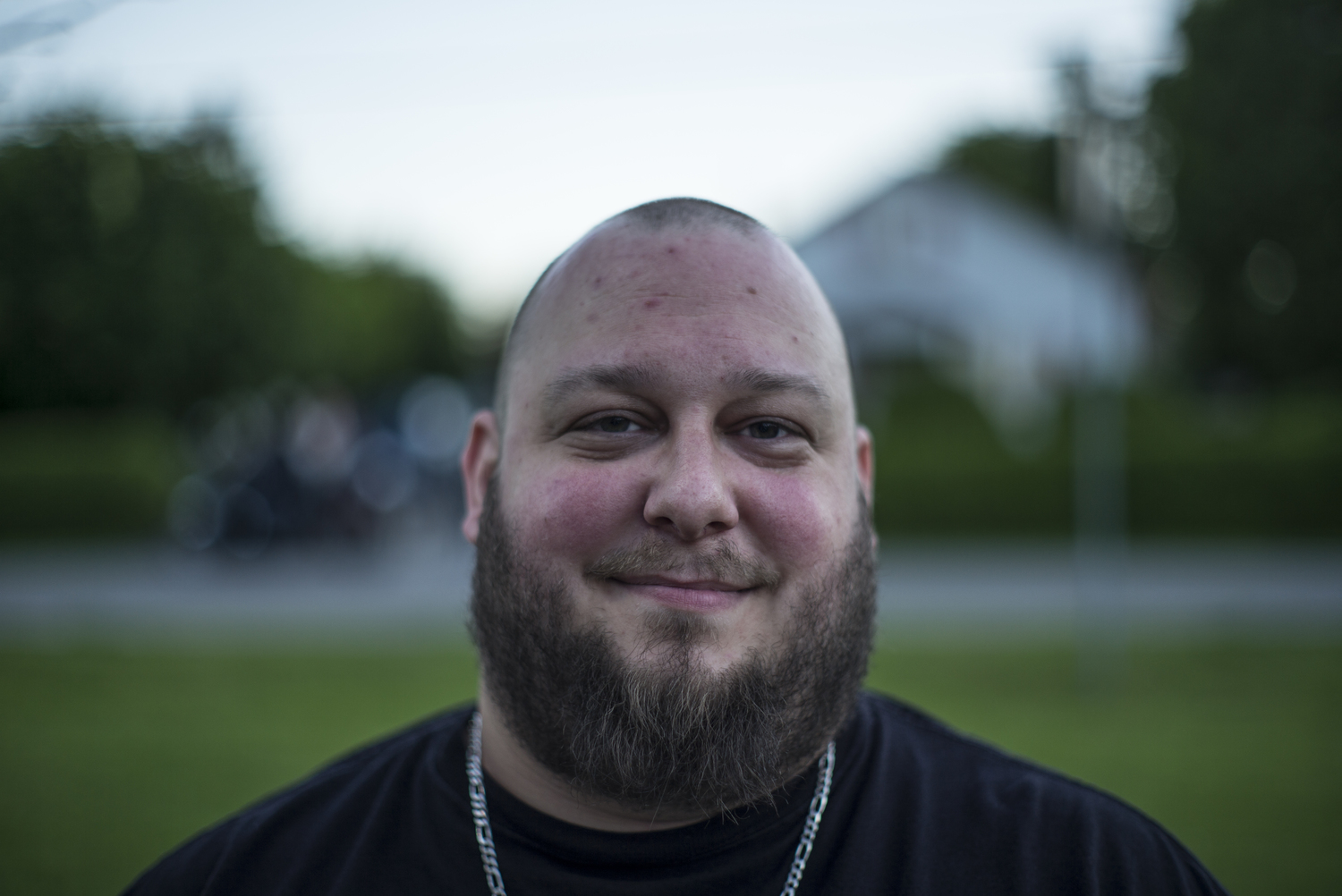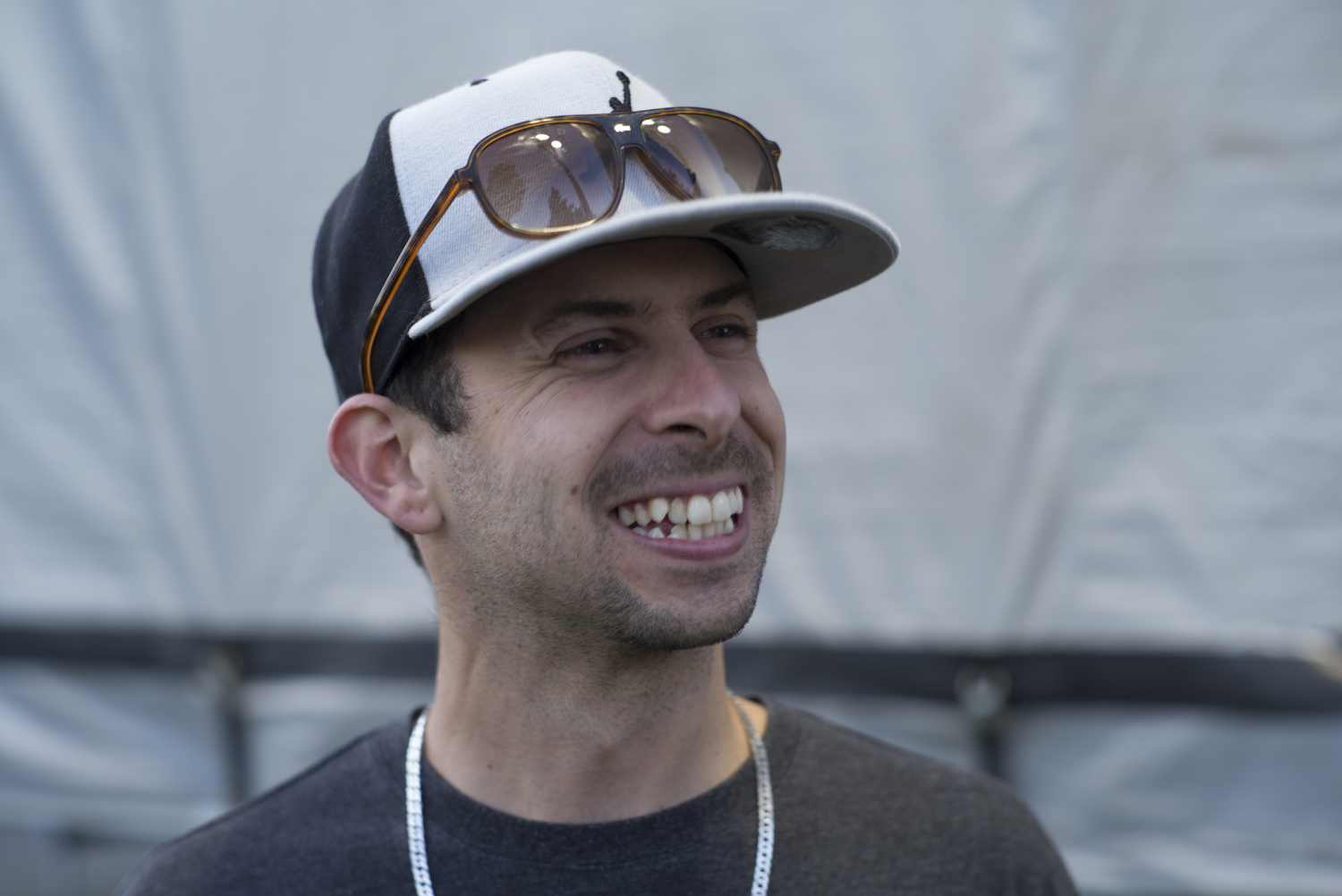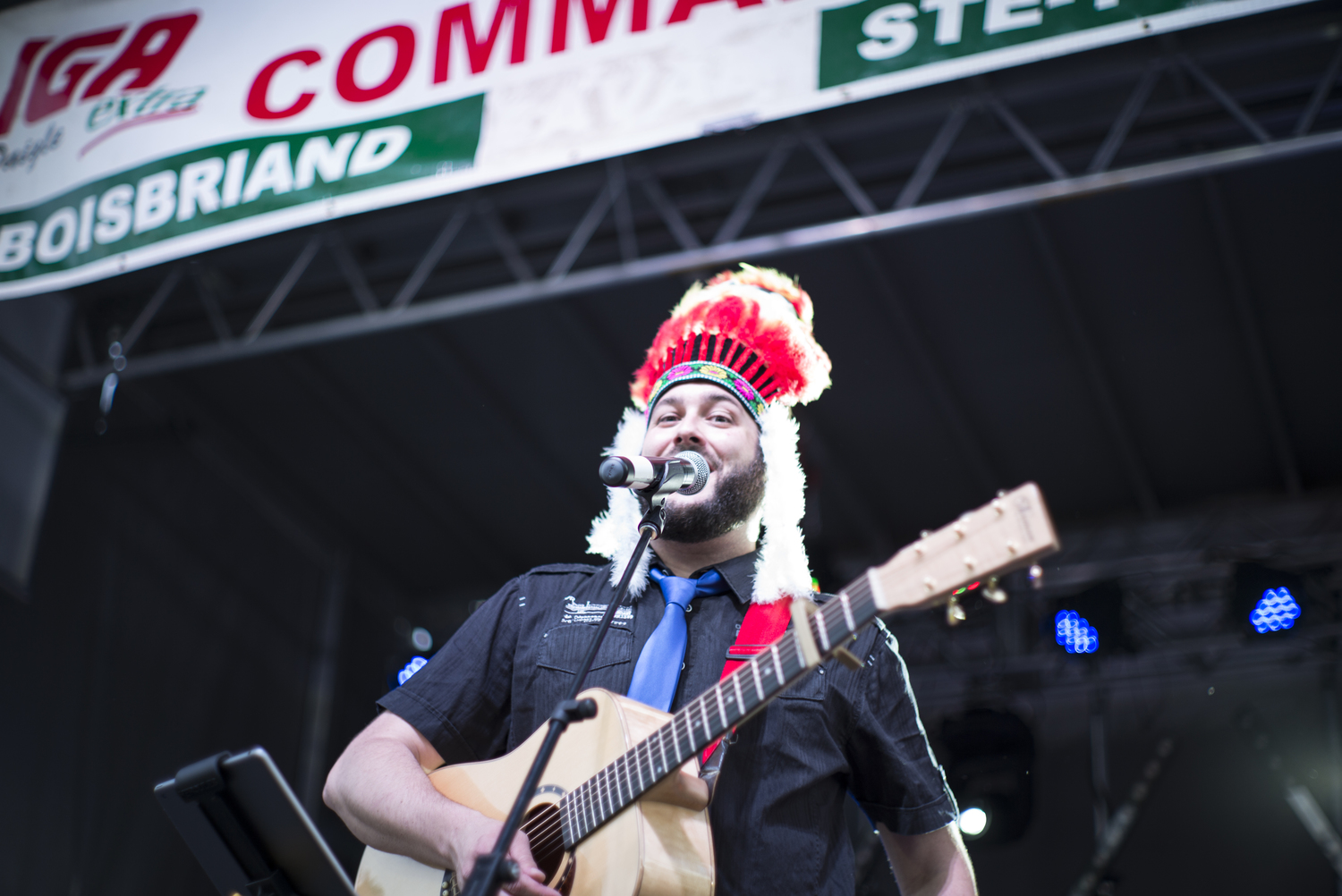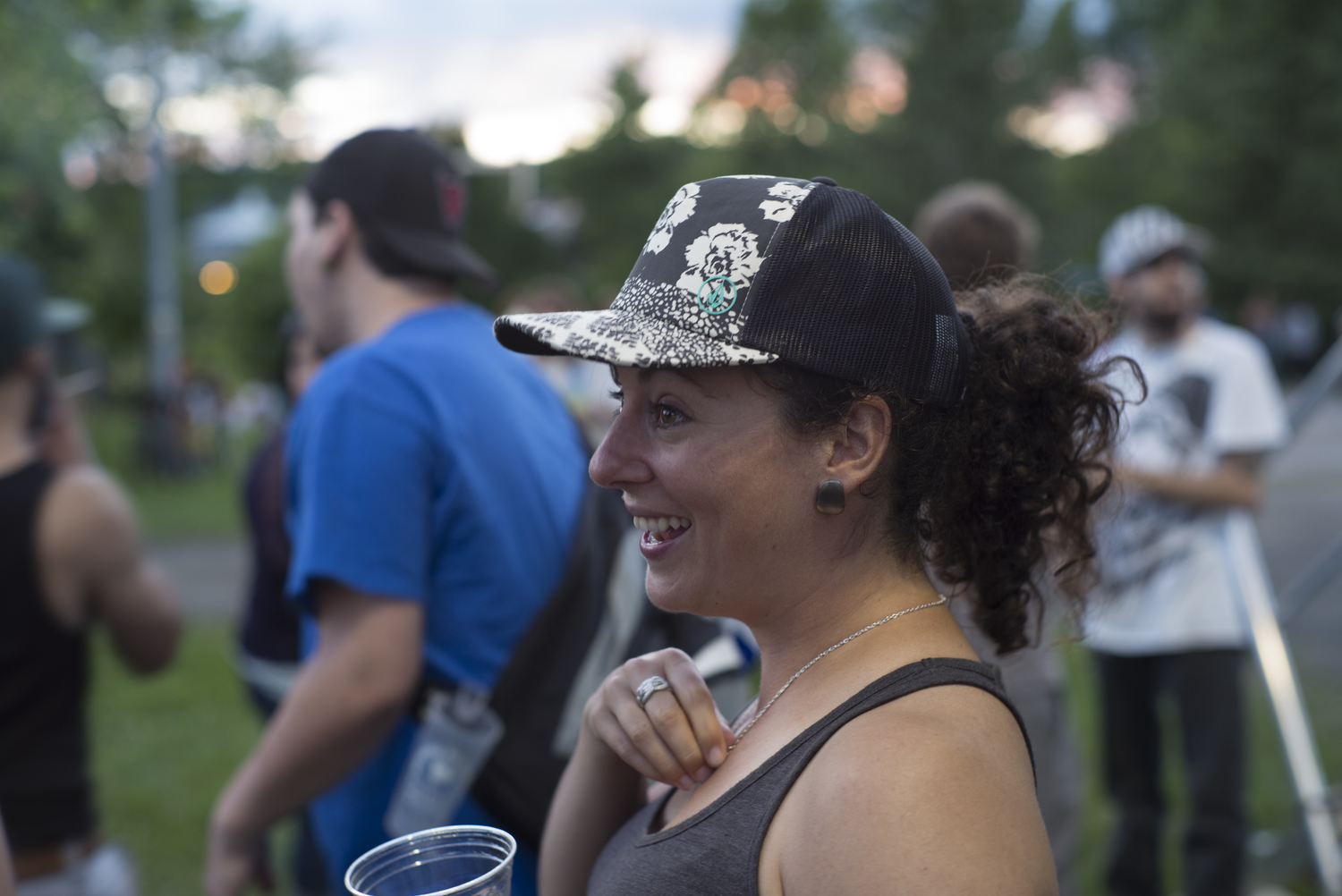 PLEASE HELP US TO KEEP LEICA REVIEW INDEPENDENT BY MAKING A SMALL DONATION. YOU CAN CLICK LINK BELOW TO MAKE A DONATION.