Leica Noctilux-M 50mm f/0.95 Lens Architectural Photography
ARCHITECTURE PHOTOGRAPHY TUTORIAL 
Unorthodox Approach to Architectural Photography with Noctilux 50mm f/0.95
Introduction
If you are a Leica user you are probably familiar with Leica Noctilux 50mm f/0.95 which is one of the fastest lenses in the world. This legendary lens carries with it a history that dates back to the days of Dr. Walter Mandler in the 1960s which has made Noctilux Holy Grail of lenses.
I have been using both Noctilux lenses for quite some time, the one designed by Dr. Mandler and the latest version which was designed by Peter Karbe. As a portrait lens, they do what no other lens can do wide open. The bokeh is just beautiful, and the characteristic of images that I get both professionally and personally is truly unique that I can say that the images carry Noctilux's signature "look."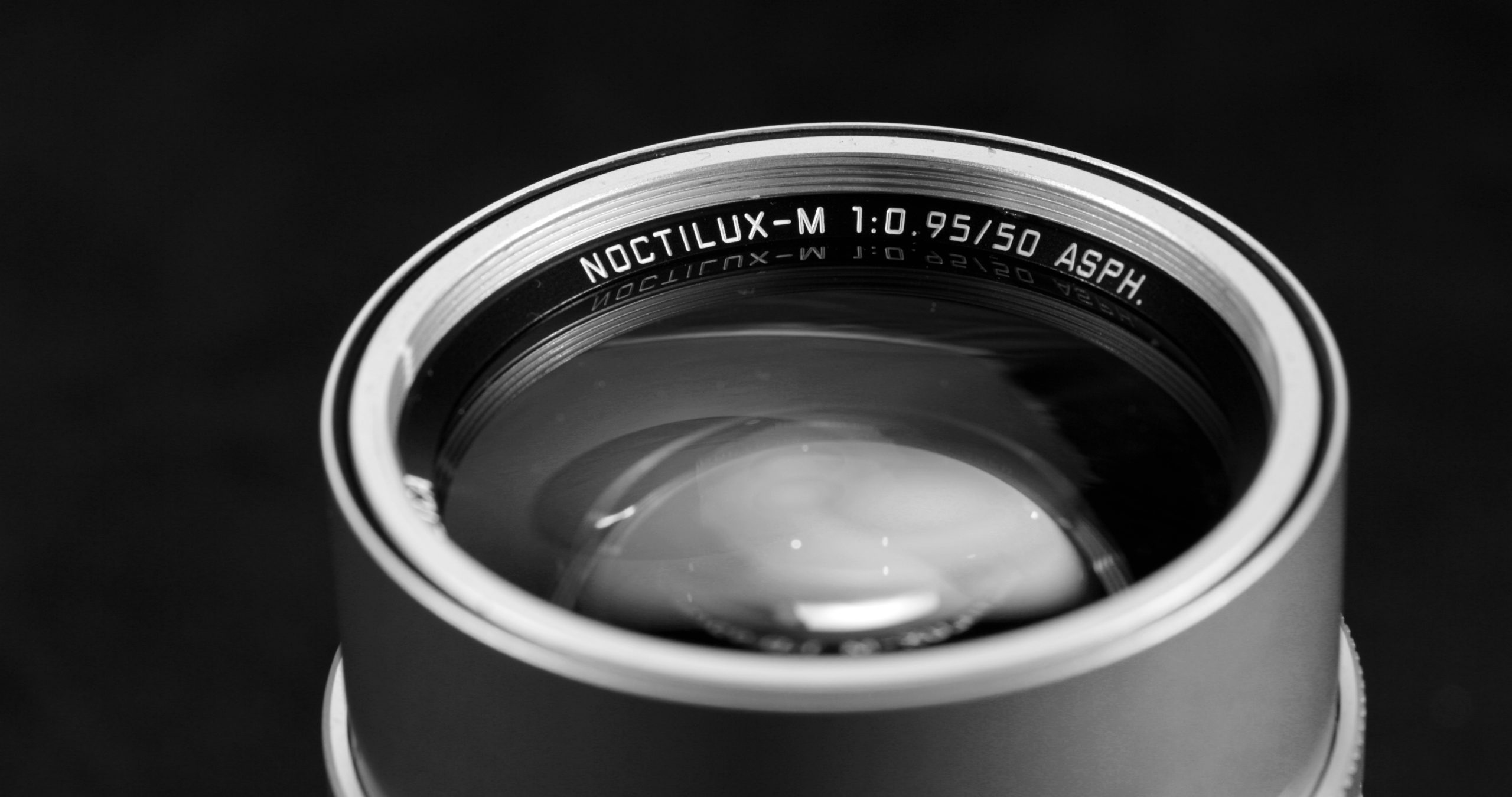 A Versatile Lens
However, Leica Noctilux is much more than a great portrait lens in my opinion because the quality of images are superb when the aperture is dialed to f/5.6 or higher. This is because the lens design is so sophisticated that the quality of images in sharpness and contrast increase dramatically as the aperture is dialed to higher numbers.
It is for this reason; I feel that I can take this 50mm lens to just about any difficult situation even if it is low light or near dark photography. Recently, I was at a fair show for my film company which allowed me to have some time to explore Montreal's Palais de Congres. This building is a monument to modern architecture which houses much of the trade shows in the city.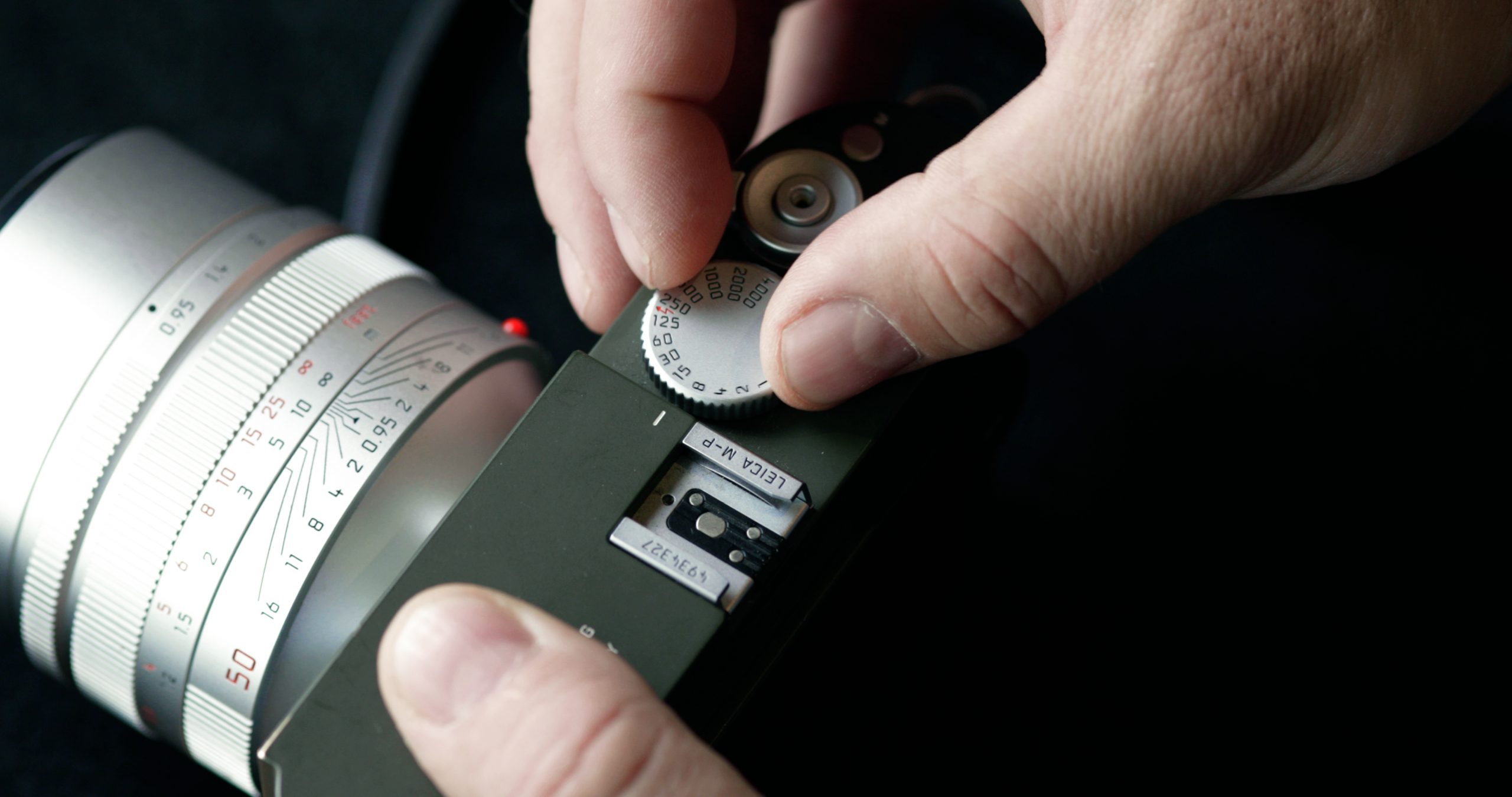 On the other hand, if I was using a wide angle lens CMOS sensors it would allow the frame lines to be shown in the viewfinder which is often an advantage for novice or beginner photographers. In my case, using a 50mm lens meant that I could frame the photographs by just looking through the viewfinder because it is not a wide angle lens.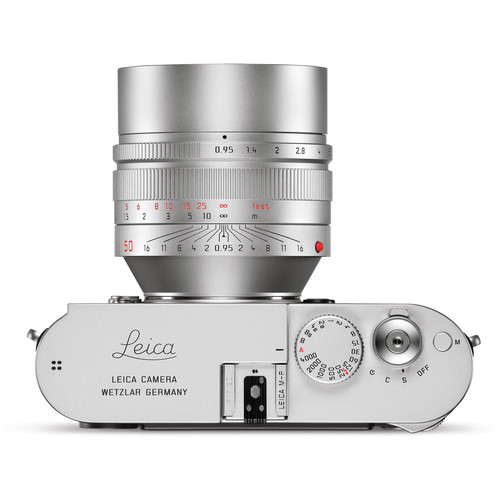 As I started my journey through the huge expanse of this modern building, I immediately noticed the way sunlight was playing with shadows in the interior space, creating high contrast images. I love using a monochrome camera precisely for this reason rather than a color one because most interior spaces are either grey, black or some other color in between which when photographed in black and white create dramatic images.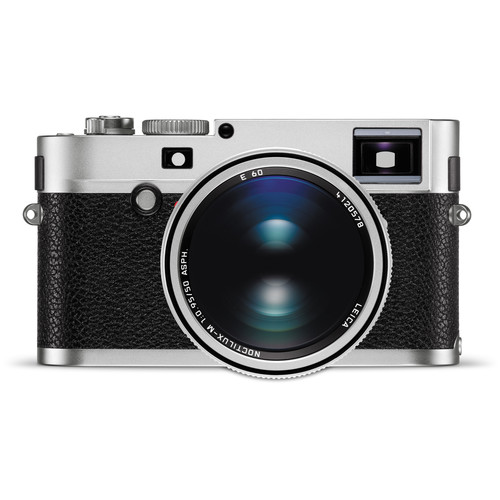 In interior spaces, the challenge is controlling the amount of light entering through the lens because if the ISO and aperture are not set right the images will have blown out parts with dark parts that lack detail, in other words, we would have a silhouette effect. There is one important tip I can share with you on how to take better architectural photographs. It is this; a good architectural photograph requires proper positioning. So as a photographer, you have to consider which angle of view would result in the best photographs.
Cameras help you to capture images in good quality, but they can't do the framing for you. In another word whatever camera you are using is at your service and not the other way around. For this reason, I had to make adjustments because I was using a 50mm lens rather than a wide angle lens like a Leica Summilux 24mm. This meant that the objects would be having a different spatial positioning than a wide angle lens. In fact, Leica Noctilux will have less "distortion" spatially to render a more "accurate" photograph.
This, of course, is not the reason why architectural photographers lean more towards using a wide angle lens. They prefer wide angle lenses like Leica Summilux 24mm or 28mm, for example, because they can "squeeze" more details in a frame.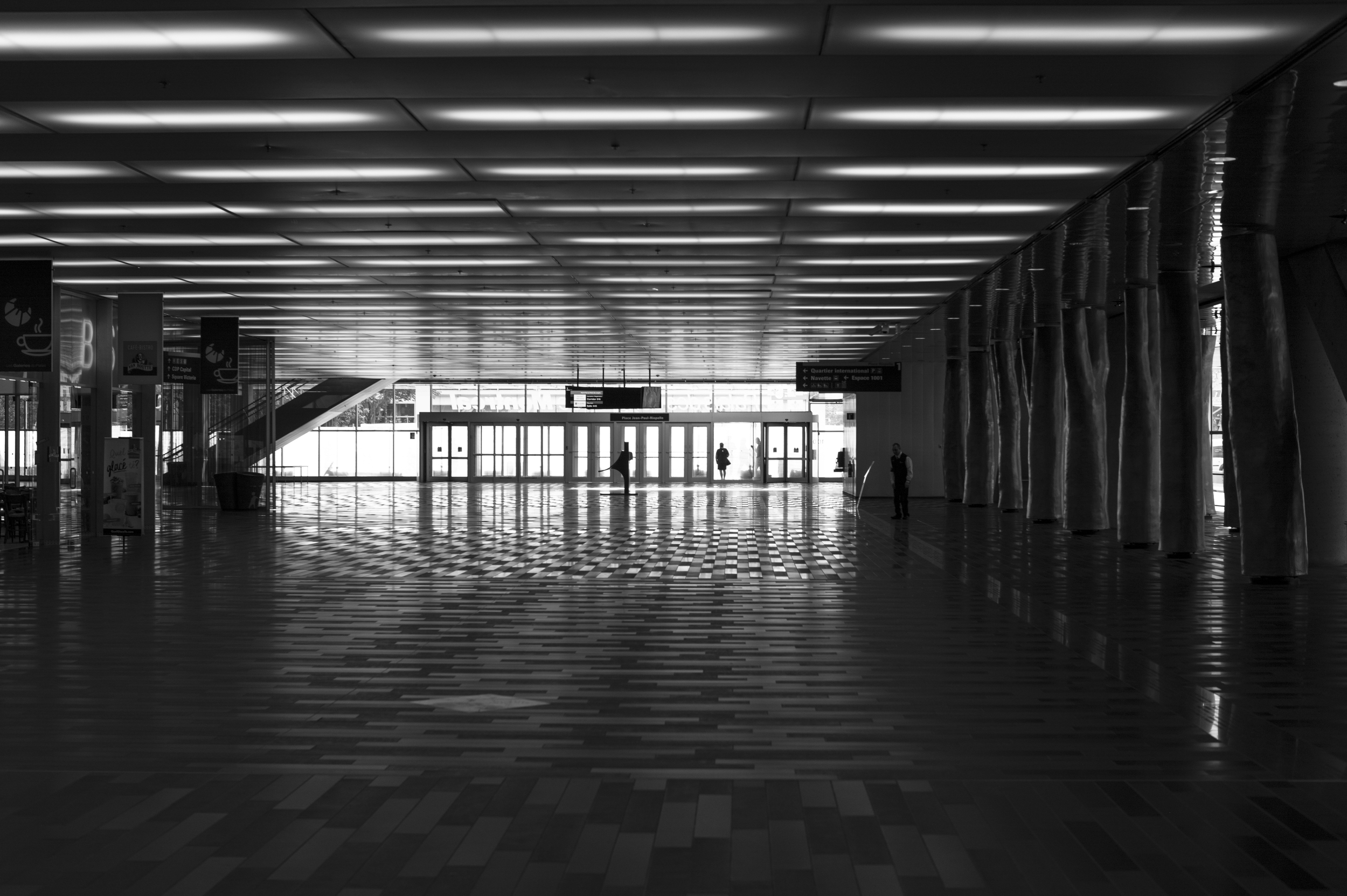 Personally, I believe that the details are there, it is a matter of choice of the photographer to bring whichever he deems important forth. So for that reason, I love using 50mm lens in architecture photography because it keeps the frame clear of "too much to look at" feel. What I mean by that "too much" feel is that the image carries too many objects or details that detract from the intent of conveying the essence of what the photographer was intending to capture.
In this respect, I see Noctilux as a gem because it serves to allow a great amount of light due to its large barrel size (60mm). This means the amount of available light will allow lower ISO numbers while creating more contrast and detail in the final image. Basically, light gathering capabilities of Leica Noctilux allow the photographer more options as he is able to dial the aperture all the way to f/0.95 if it need be.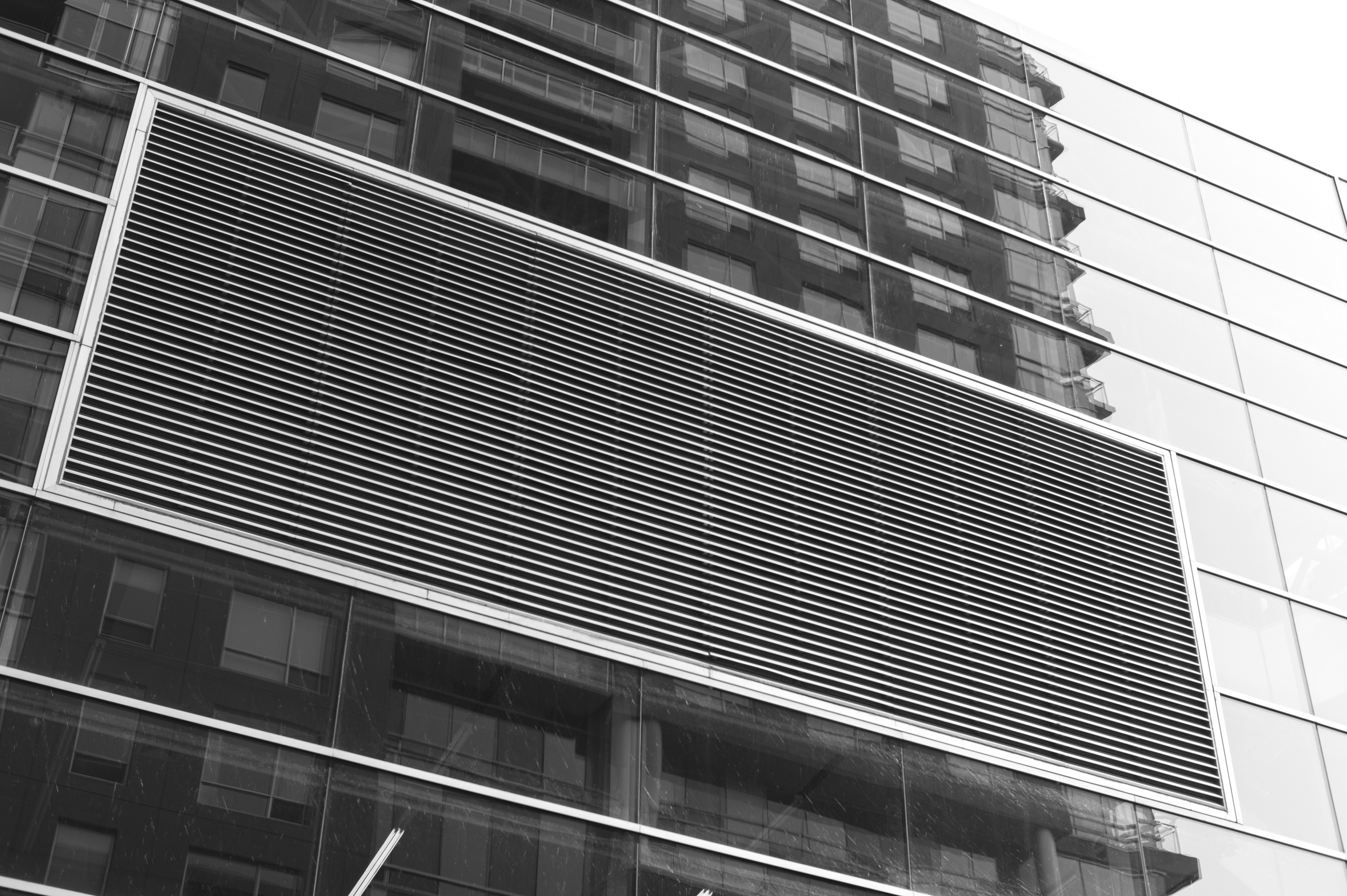 For me what made this building special was the way the architect had taken the time to design a space where the day light cast a good amount of light into the interior space without having to expose the space into direct sunlight. This I think is an important consideration because direct sunlight causes the temperatures in the interiors to rise in the summer months and also make those places under direct sun exposure to be useless.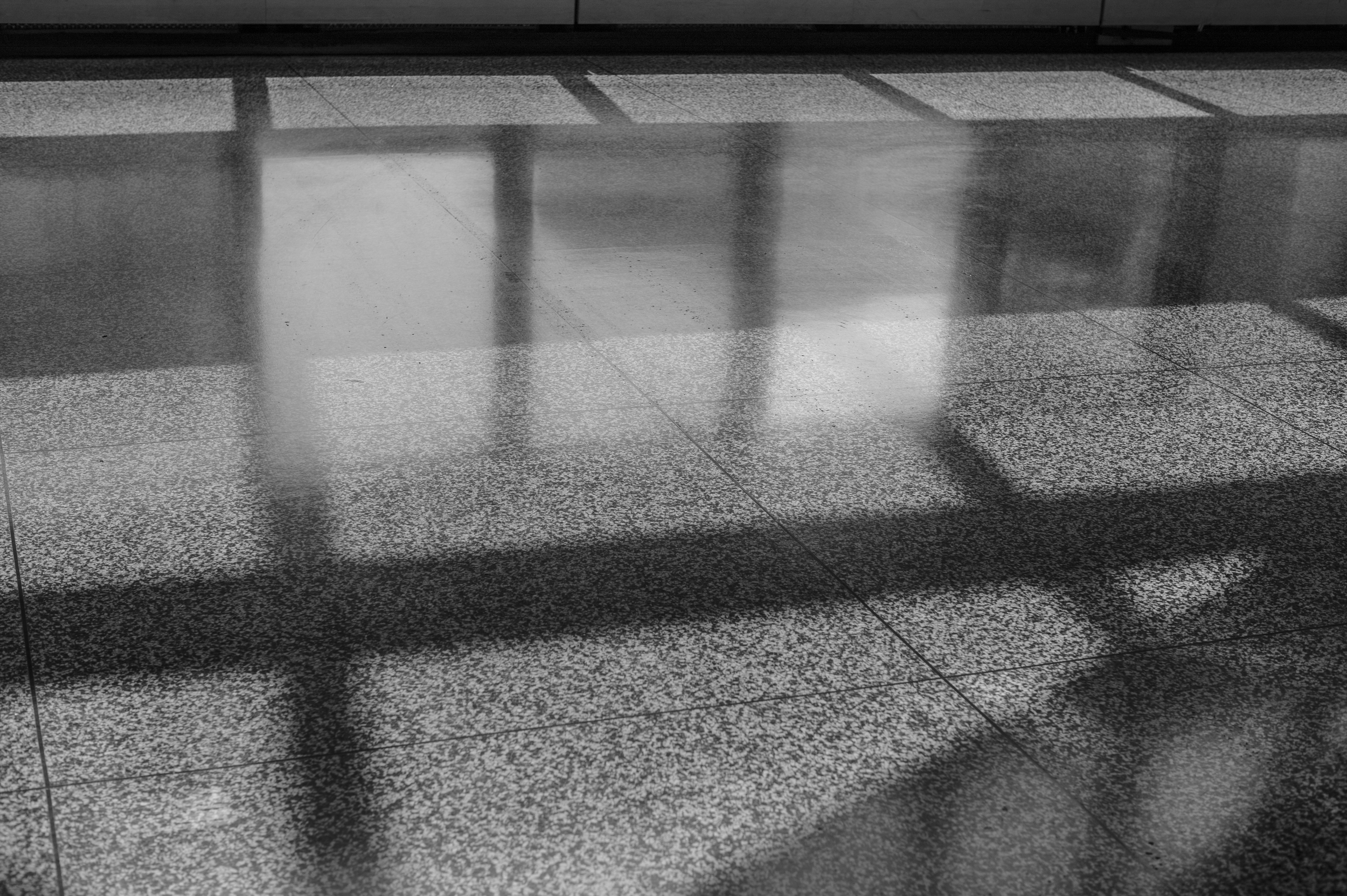 This attention to detail has made this building interesting because light causes a direct contrast between the areas receiving light and those areas in the shadows. Regarding photography this type of lighting cause photographs to be more dramatic especially in the interior spaces.
For those who are interested in understanding the effects of light, I suggest having a look at the paintings from the impressionistic period during which the artists attempted to paint building at different times of the day. The interplay of shadows and light are interesting points of view in understanding the way light plays on surfaces of buildings.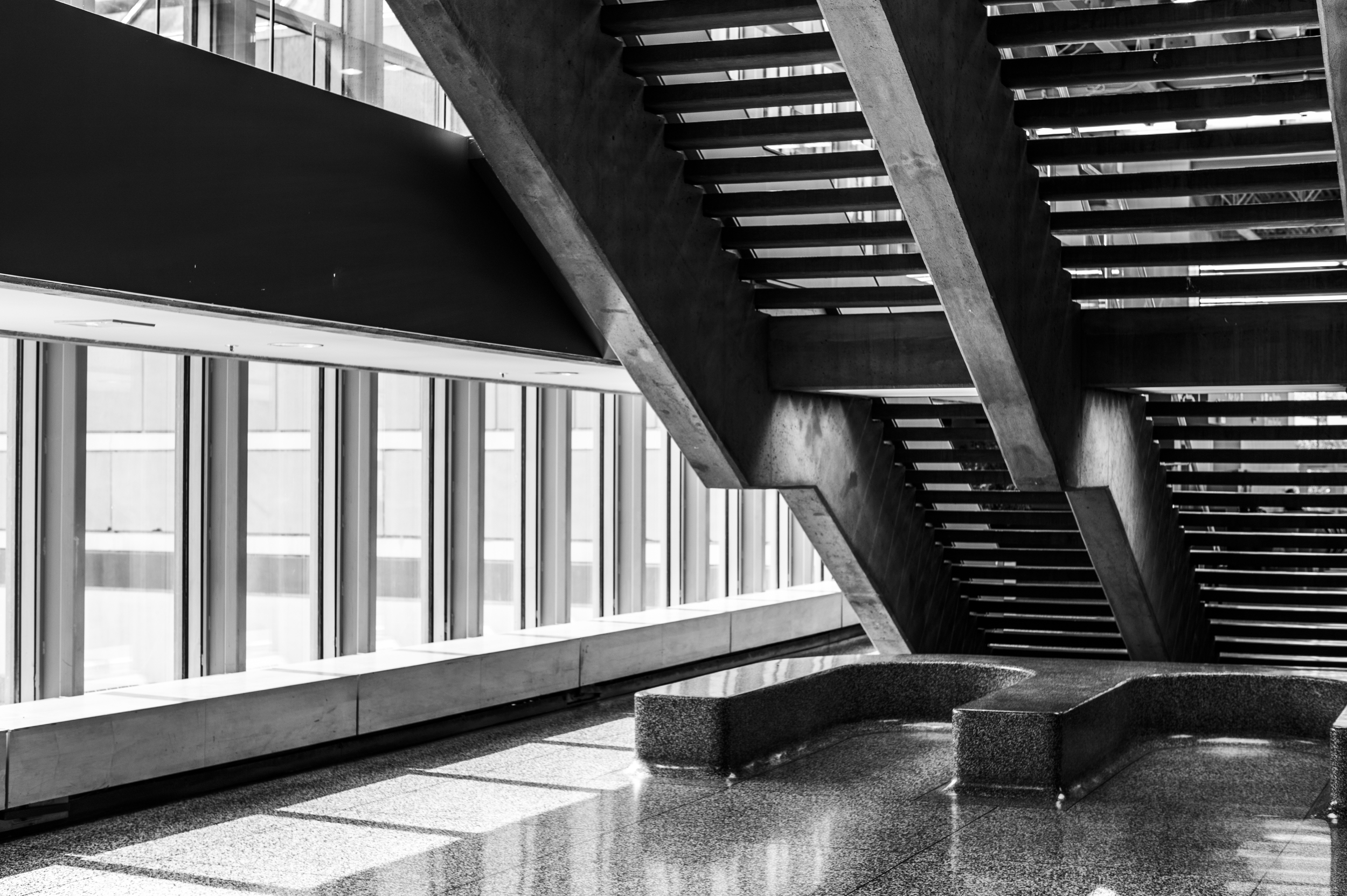 In a certain way, I would say the way light enters into a building sets the mood of the space. In photography we can compare the way light is distributed as using reflectors. To better demonstrate this, I took this photograph where the light was hitting the shinny marble surfaces of the floors creating contrast as the same surface appeared differently under changing light conditions.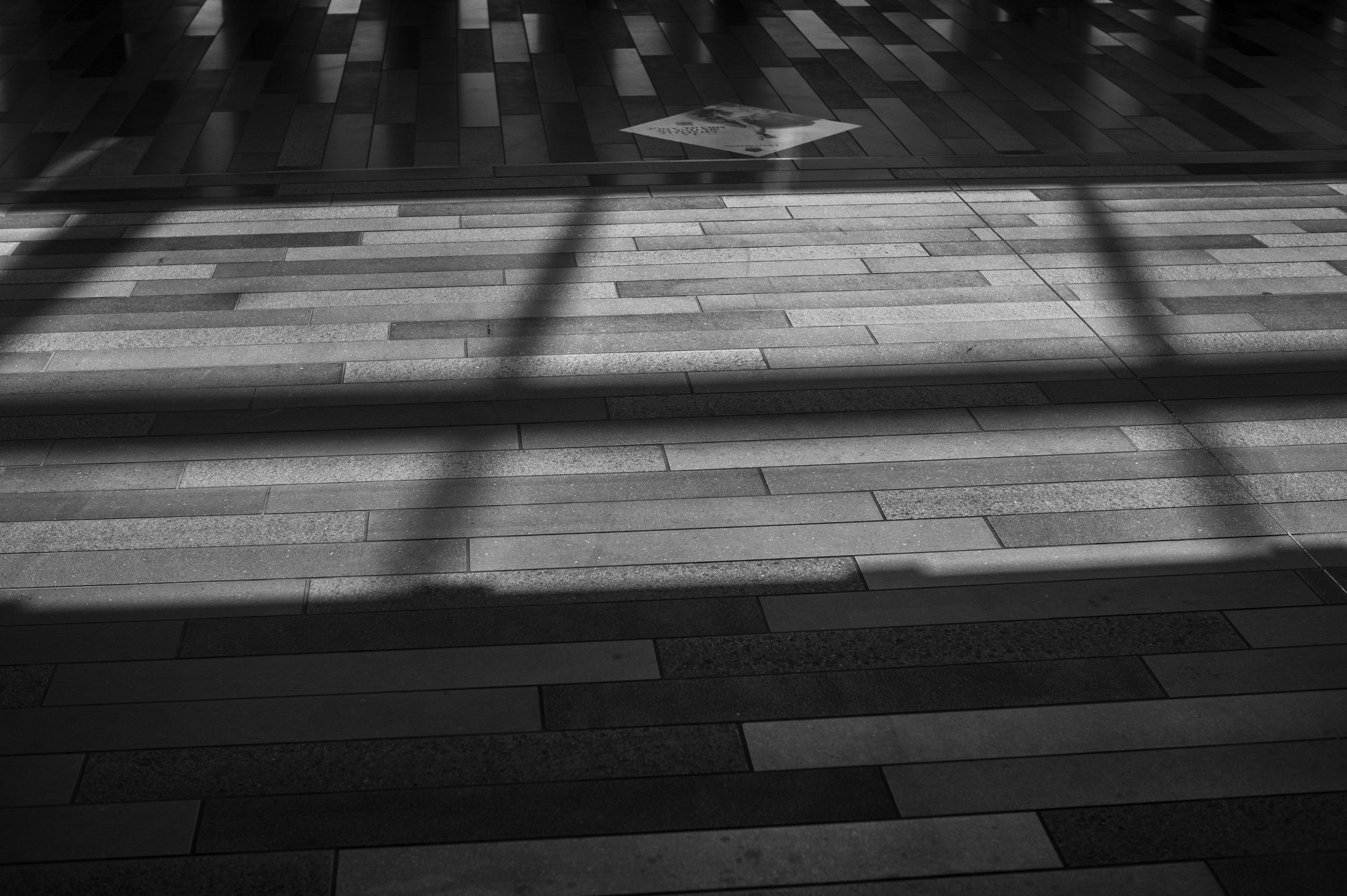 Another aspect of this space was the way it attempted to minimalize everything to the bare essence of structure. This meant that as a photographer I had to take notice of this and convey this spirit in my photographs. This I believe can be compared to having an element of zen where everything is minimalized to allow the viewer to notice details in the photographs.
Too many times I have seen photographs that have too much detail to miss the point that the photographer was attempting to convey. A 50mm lens like Leica Noctilux is special because it allows you to concentrate more on details rather than squeezing in more information. Of course, it becomes a challenge for those who are starting out in architectural photography because they have to begin making conscious choices on what to include in the frame.