Leica M Monochrom Camera – Monochrome Photography
Introduction
Monochrome Photography Tutorial
Canon 50mm f/0.95 TV lens & Leica Monochrom Camera
Take any lens regardless of price or quality, if you want to know how well it will perform under the most challenging conditions do some night time photography and it will reveal what the lens can do in low light situations. This is one of the tests I do whenever I want to review a lens.
Sometimes there are some lenses that are legendary because they have a unique way of rendering images. In that regard, Canon 50mm f/0.95 TV lens is often referred as the "Dream Lens" because of the way it can translate a mundane subject matter into a "dream-like" photograph.
It is also a very fast lens as fast as the latest version of Leica Noctilux-M 50mm f/0.95 ASPH lens even though it was produced decades earlier before the high technology of computer-aided design shaped the way lenses are made today.
In this photography tutorial, I will be matching a Leica Monochrom (Typ 246) camera with the Canon 50mm f/0.95 TV lens that is specially adapted to a Leica M mount for this monochrome photography tutorial.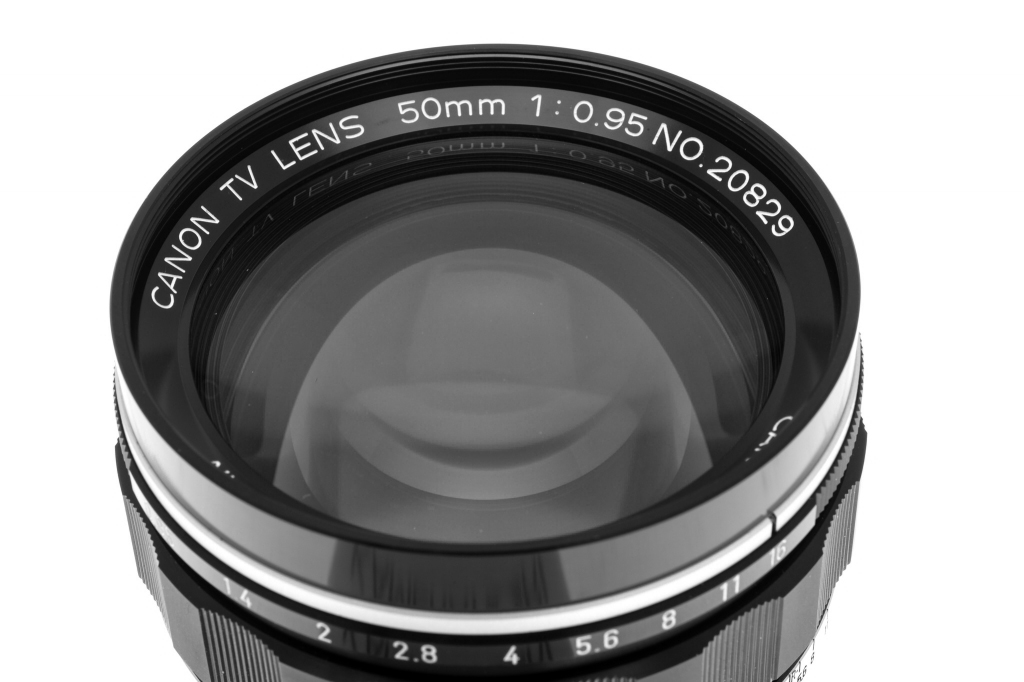 Legend of Leica Lenses
Of course, I am a Leica lens lover. I choose them because they are incredibly accurate, sharp and render colors like no other lens. This is perhaps the reason why Leica lenses have received an Academy Oscar for their contribution to film industry.
Over decades various lens companies have attempted to design lenses that would work with Leica M rangefinder cameras.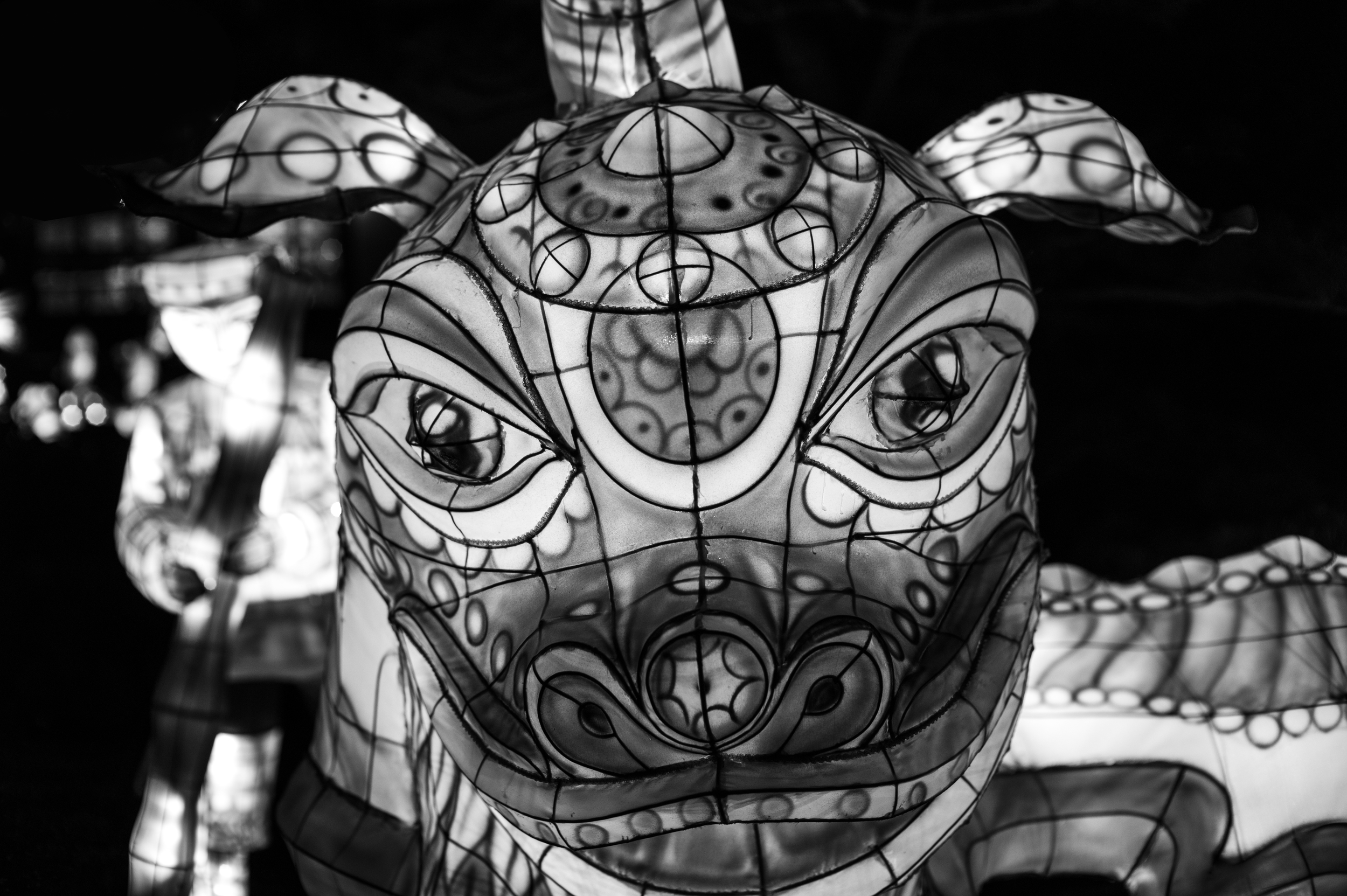 Angenieux, Voigtlander are some of the names that come to mind when I think of lens manufacturers that have designed lenses for Leica M rangefinder cameras. Frankly, I like experimenting with matching Leica M cameras with specialty and exotic lenses to achieve different "looks" that these lenses offer. On that note, if you have read some of our other articles on our website you probably know how some of these exotic lenses can deliver unique artistic approach when matched with a Leica camera.
In this article, I want to offer you some tips and pointers to help you take better photographs using a Leica Monochrom (Typ 246) camera. Furthermore, by using a Canon 50mm f/0.95 TV lens you can observe how using an older lens can add a "unique look" to monochrome photographs.
Although Canon had designed a faster lens way before Leica Noctilux-M 50mm f/0.95 ASPH lens had f/0.95, Canon 50mm f/0.95 TV lens is not the typical lens Leica users are accustomed to seeing on a Leica camera body. This lens is mostly in the hands of collectors but can be purchased on rare occasions on eBay for which I will provide the link at the end of this tutorial.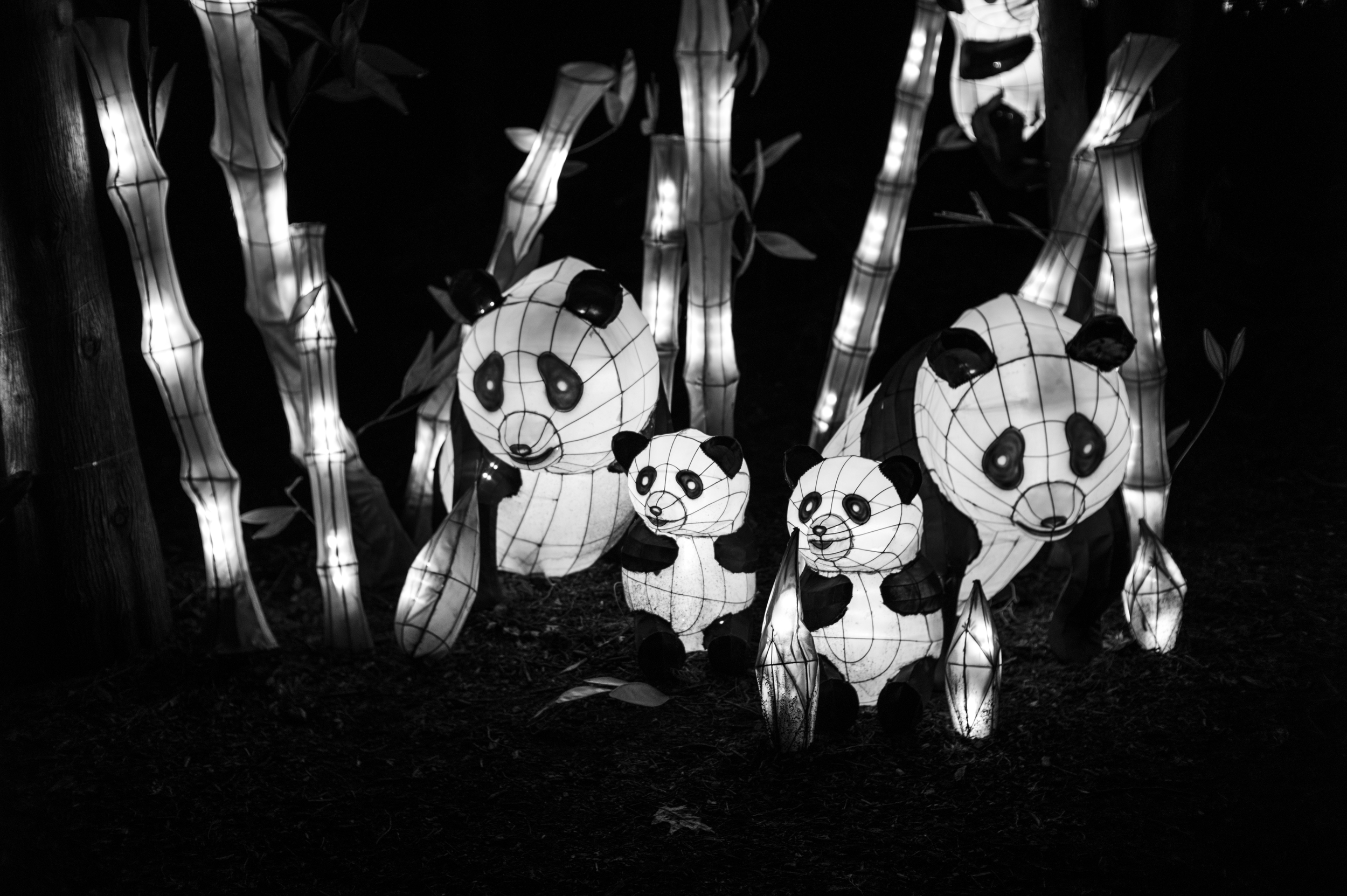 Let's start with the physical attributes then talk about the way Canon 50mm f/0.95 TV lens renders images when matched with a Leica Monochrom (Typ 246) camera. In all the photographs this lens was used at wide open aperture with only available light at night. Its performance is stellar when it comes to capturing images in low light. Canon 50mm f/0.95 TV lens is also a great portrait lens for which I have written another tutorial for portrait photography.
Canon 50mm f/0.95 TV lens is also a great portrait lens for which I have written another tutorial for portrait photography. As a 50mm focal length lens, it is a very versatile lens that can serve as a go-to lens for various types of photography.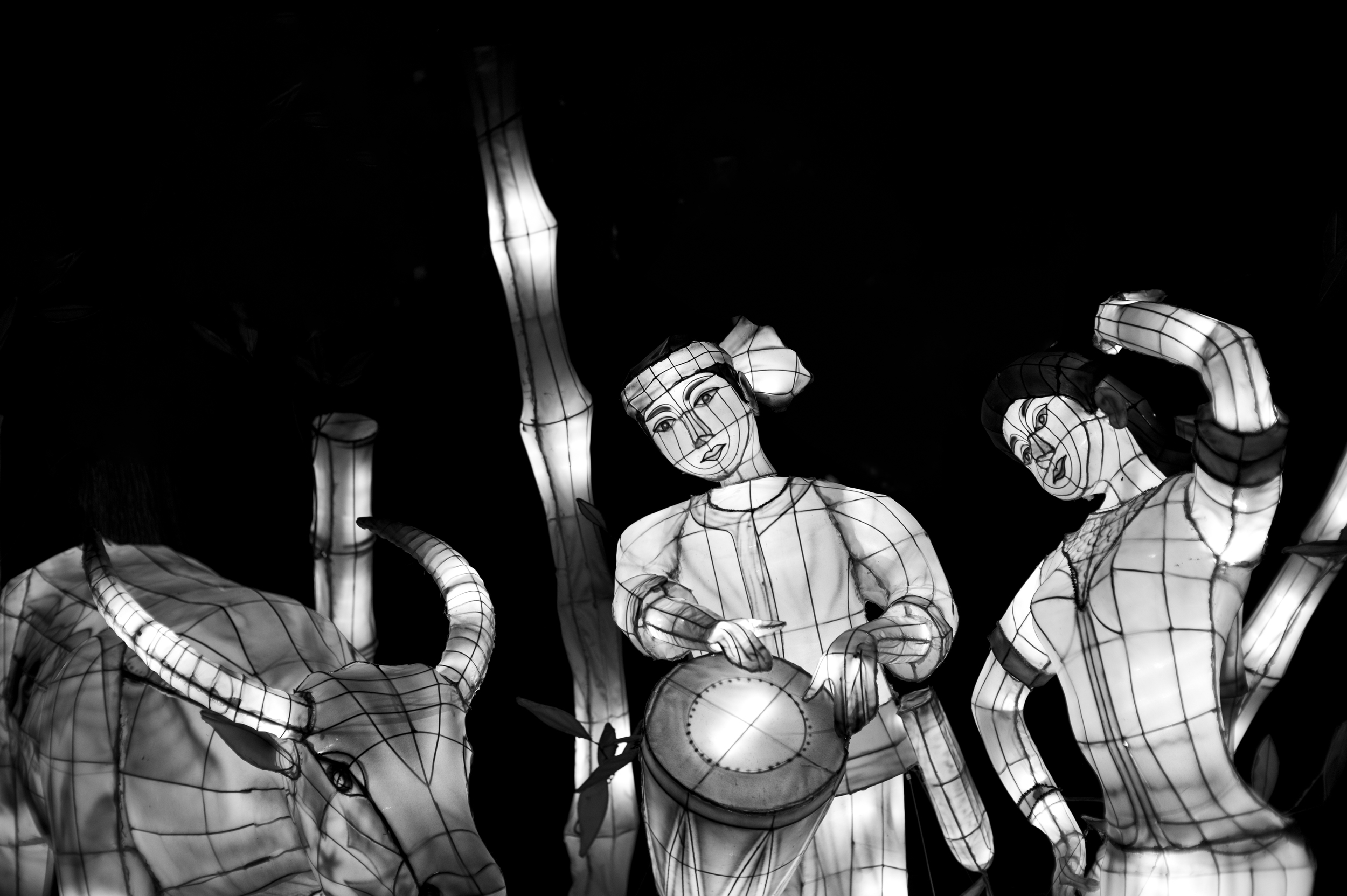 A Fast lens for the Leica M Camera
Canon 50mm f/0.95 TV lens is big. When I mean big it is big, much larger than Leica Noctilux-M 50m lens in diameter but as stocky as a Leica Summilux-M 50mm f/1.4 ASPH lens. It is built in the classical tradition of solid lens design that dates back to the days when Japanese camera manufacturers were establishing themselves as the dominant players in the lens market.
For obvious reasons, they had a strong commitment to producing lenses that were both high quality and optically well engineered. Of course, those days are over, for most lens manufactures it is now a matter of maximizing profits which means they now offer most of their lenses in plastic shells with low-quality autofocus mechanisms. Most of their cameras are no different designed with an array of buttons that resemble the flight deck of an airplane.
The years when Canon 50mm f/0.95 TV lens was being produced were different. The quality was of paramount importance to the Japanese lens manufacturers, so Canon 50mm f/0.95 TV lens is of exceptional quality. The exterior is all black with aluminum accents that make reading the numbers easy on the lens barrel. The focus ring and aperture turn ever so smoothly and the hefty weight of the lens signal that it was designed without compromises.
On the focus dial, the lens is more "accurate" in distance measurements than standard lens designs of today. The numbers on the focus dial ascend from 10mm to 20mm than to infinity. If you are into measuring distances and getting an accurate feel of space, this would be a distinct advantage. I prefer to turn the focus dial until everything is in focus and I can line up Leica M cameras famous rangefinder squares on top of each other to achieve focus. Yes, this version of Canon 50mm f/0.95 TV lens is rangefinder coupled that means that you can focus without the need of live view function. The rangefinder coupling is handcrafted by a Japanese lens master, one that is probably the best in the world.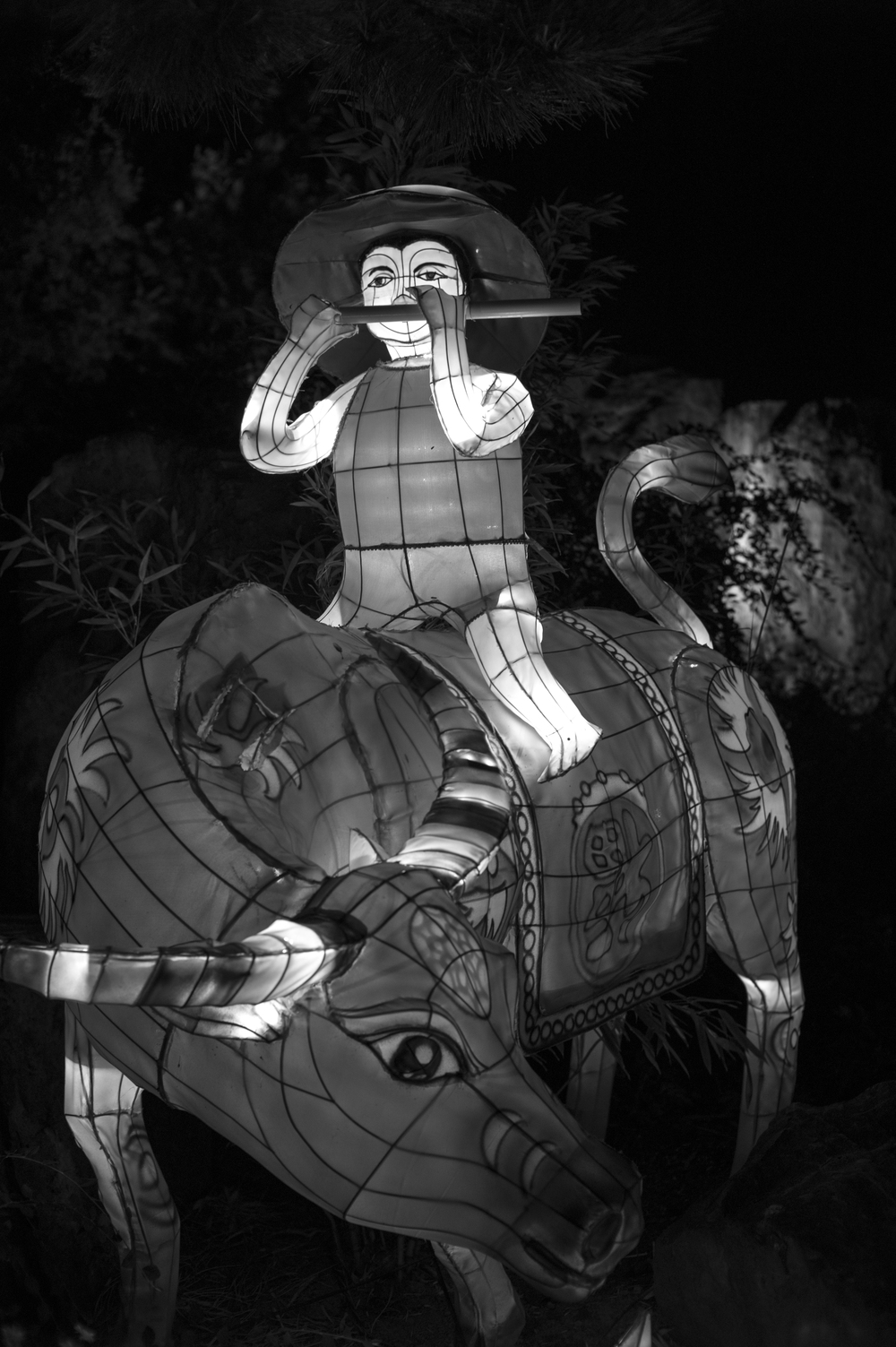 I own a Canon 50mm f/0.95 TV lens for several reasons. One is obviously its speed which allows me to capture images in very low light circumstances. The images in this article are taken to demonstrate the low light capabilities of this lens. With no flash or additional light source, this lens has performed incredibly well given that it is a very old lens design.
The first thing you will notice with Canon 50mm f/0.95 TV lens is that when the aperture is wide open the objects away from the focus area are softer and blend in a unique bokeh pattern. The in-focus area smoothly transitions to the out of focus area creating a very particular "look" which can be considered the signature character of Canon 50mm f/0.95 TV lens.
Naturally, this effect is achieved when the lens is used at wide open aperture and apertures up to f/2.0. Most of the photographs in this article were taken with the lens wide open while others were shot at f/2.8 and f/2.0 with available light was permissible. If you look carefully you can see the differences in rendering between different aperture settings.  Simply put, Canon 50mm f/0.95 TV lens design results in a softer look overall when it is wide open with a smooth transition between the in focus and out of focus parts.
The unique bokeh character of Canon 50mm f/0.95 TV lens is further enhanced by the omitted Bayer filter sensor of the Leica Monochrom (Typ 246) camera. It is crucial to know that both the lens and camera must be able to compliment each other to achieve best photography results. Leica Monochrom (Typ 246) camera can clearly transmit the subtle tonal ranges in these monochrome photographs.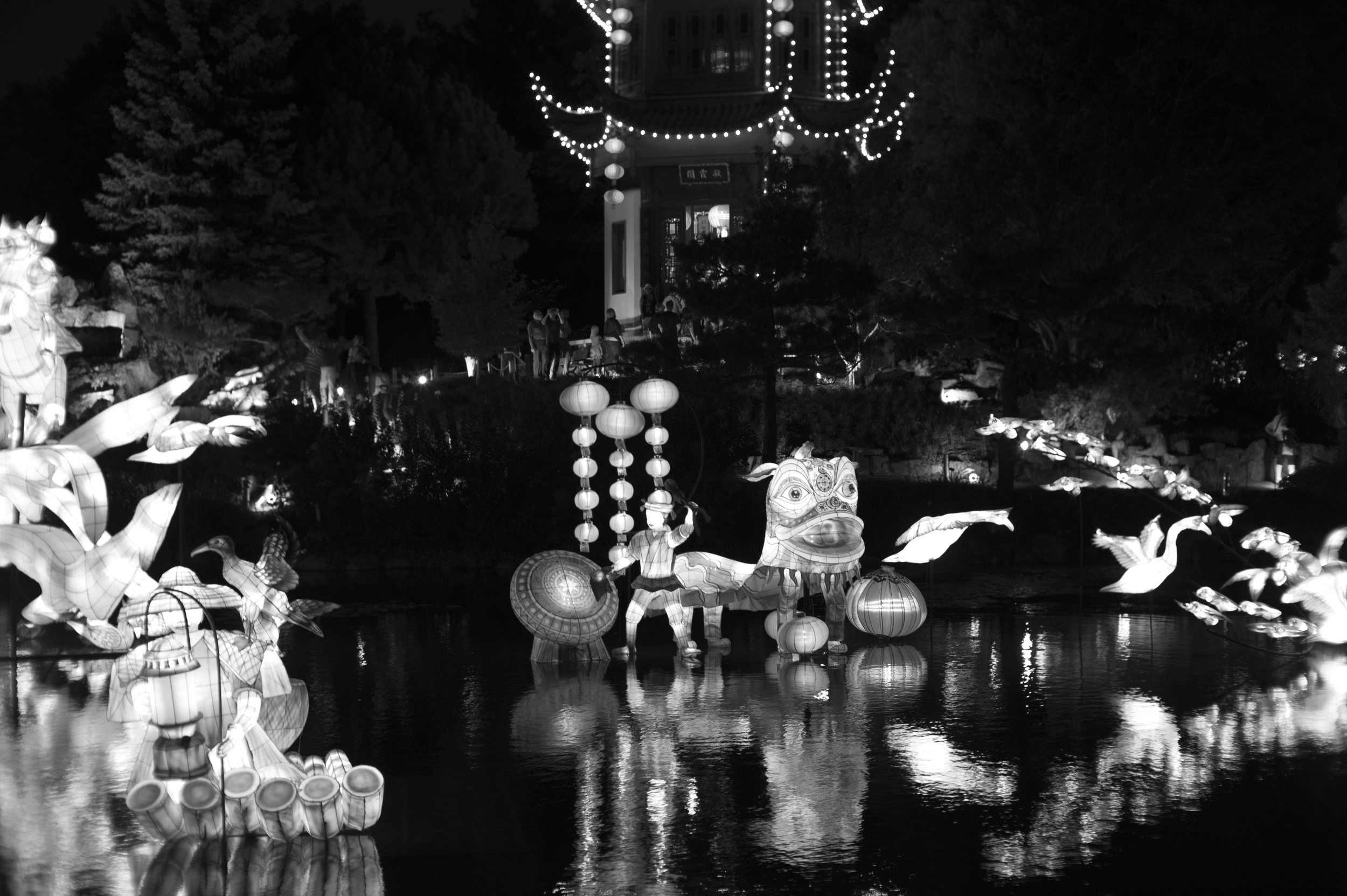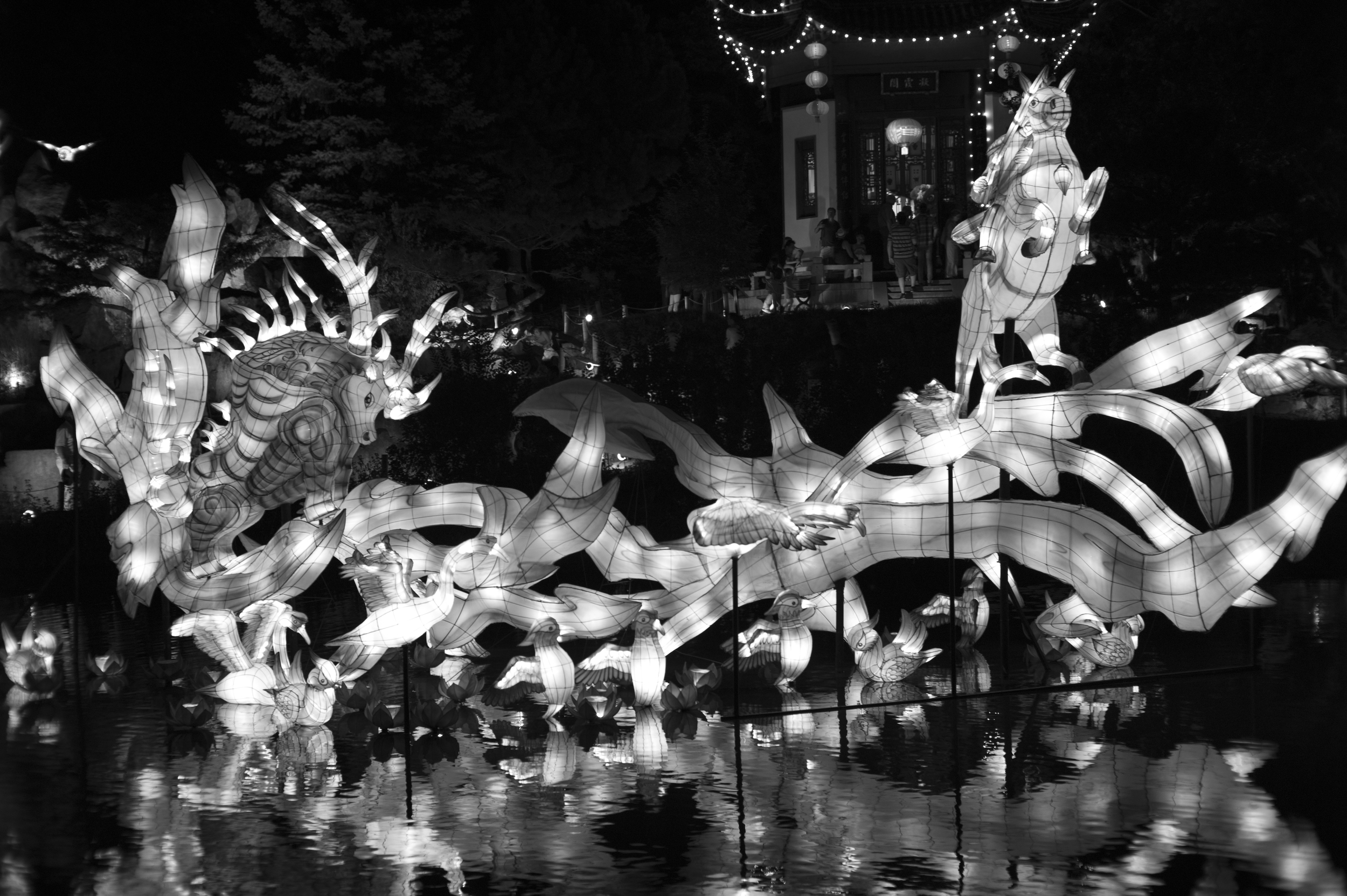 Story of a Dream Lens
The dream lens as Canon 50mm f/0.95 TV lens is often called has a very "dream-like" way of rendering images when the aperture is wide open. This effect is further enhanced by the capabilities of monochrome only Leica Monochrom (Typ 246) camera. When the light rays travel through the lens, Leica Monochrom (Typ 246) camera's sensor detects the light rays as luminance values which render the unique character of these photographs.
These bokeh renditions become more and more evident as the photographer concentrates on a single subject like a human face or an object on a table. When the light conditions are low, the background quickly takes a "darker" fading to create a feeling of "objects" being suspended in mid-air.
Personally, I find this kind of rendering somewhat unusual and would agree that it can be used in an artistic sense. In certain images, I have shot my feeling was that they resemble more of a painting like a feel than photographs. If photography is literally is painting with light then this would be a line that Canon 50mm f/0.95 TV lens crisscrosses between what we know and accept as photography and painting.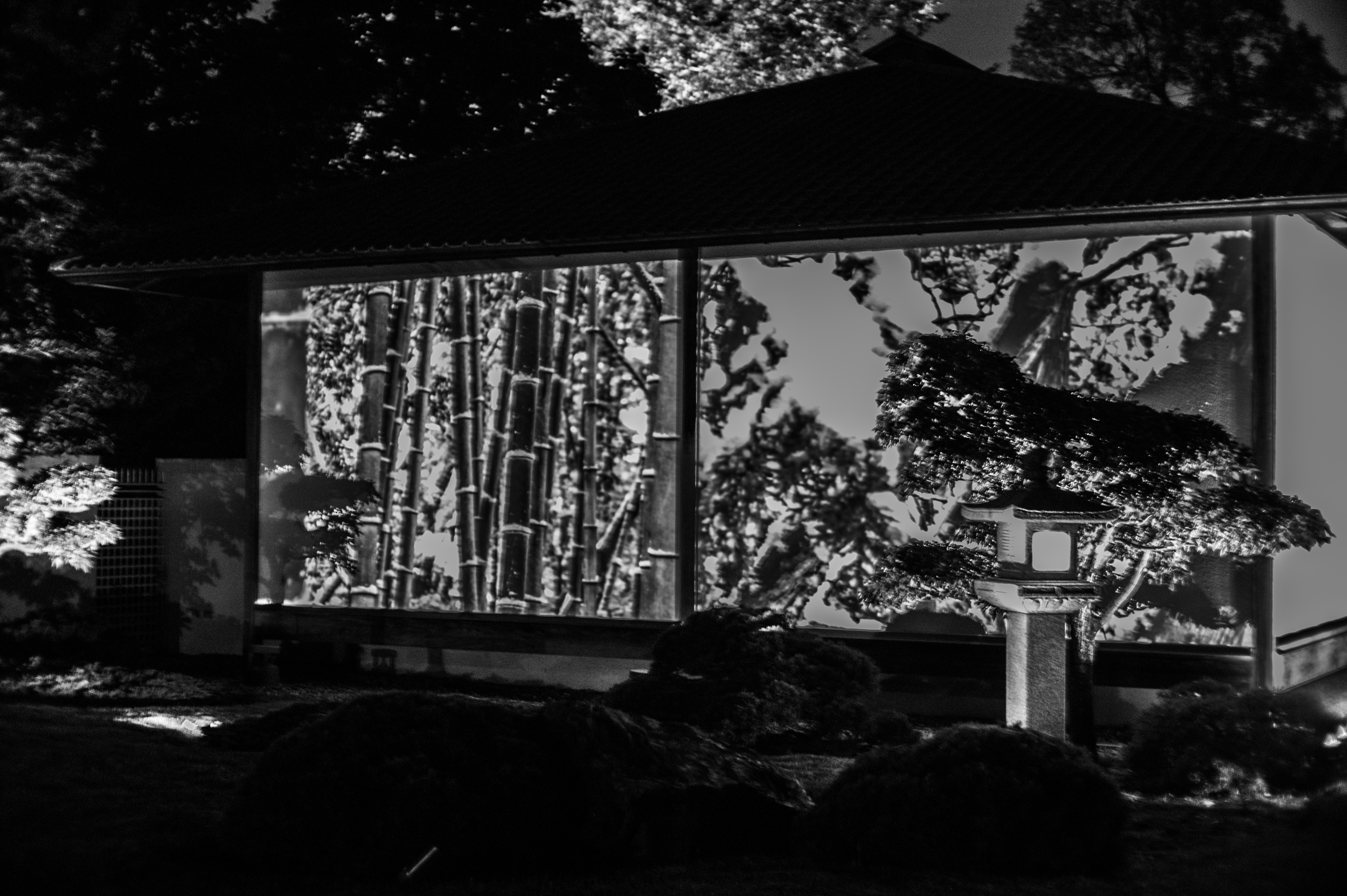 In these photographs one of the most important characteristics to notice is the way the background melts in the images. In certain respect this adds to the tri-dimensionality of the subject. Notice the way light wraps around the subject creating a gradation of black to grey.
These photographs were taken in the botanical park of Montreal where these light statues were placed in the Chinese garden. In the photographs Canon 50mm f/0.95 TV lens was capable of capturing reflections of light from the pools surface. As a result, these light statues gained a suspended in the air look which I think adds a surrealistic characteristics to these photographs.
What makes artistic renditions in these photographs possible is the ability of Canon 50mm f/0.95 TV lens to be able have a very wide aperture setting. At f/0.95 the short barrel of the lens lets as much light as possible through creating images that would have been impossible with almost all other lenses.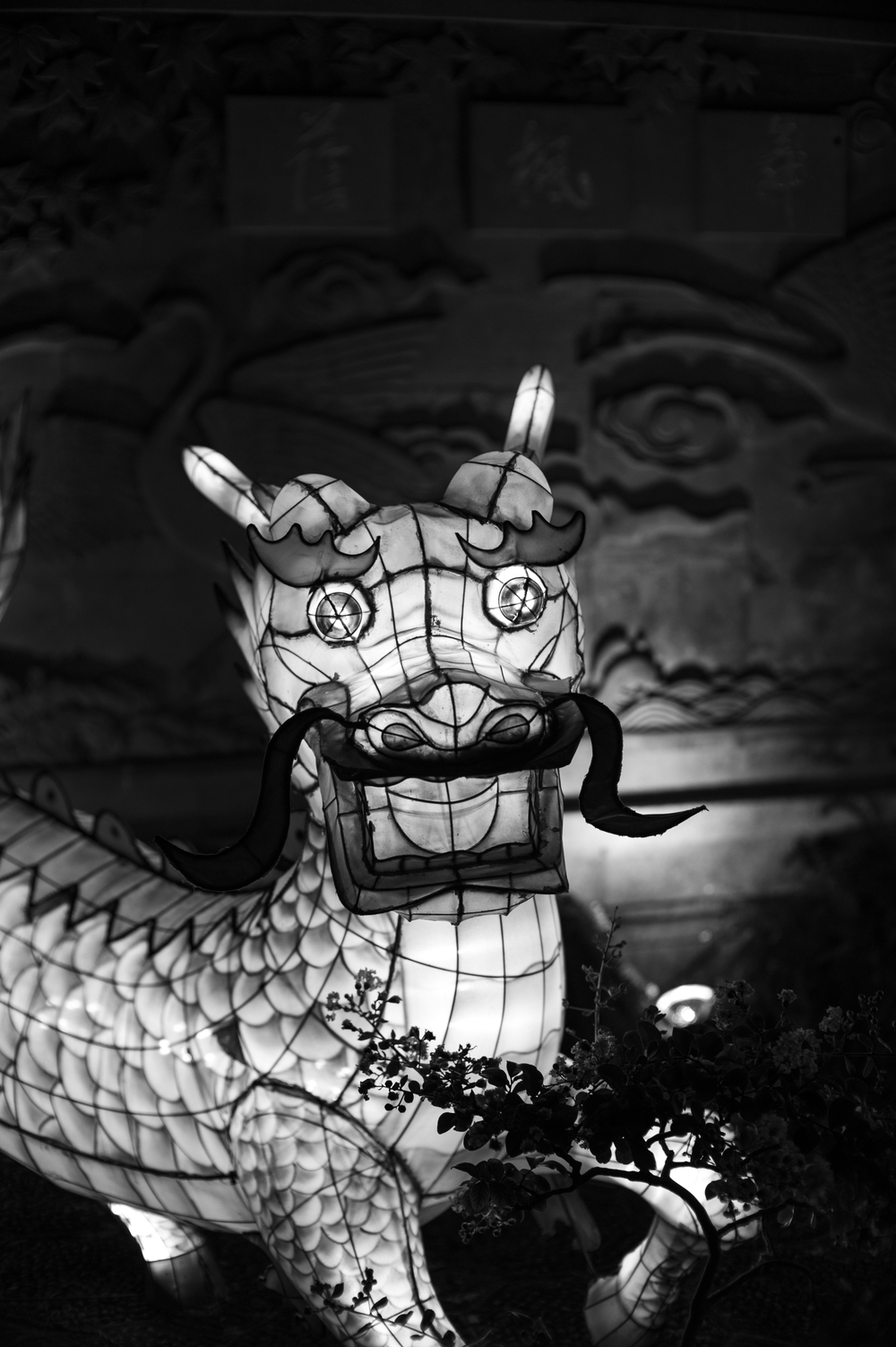 One of the most beautiful things about Canon 50mm f/0.95 TV lens is the fact that it is a 50mm lens. This way it is versatile, giving the photographer options in different applications. In photographs that I have shared in this article, some are very close up while others are taken at considerable distances. This is to demonstrate what the results would be if we were to use this lens close up or at infinity.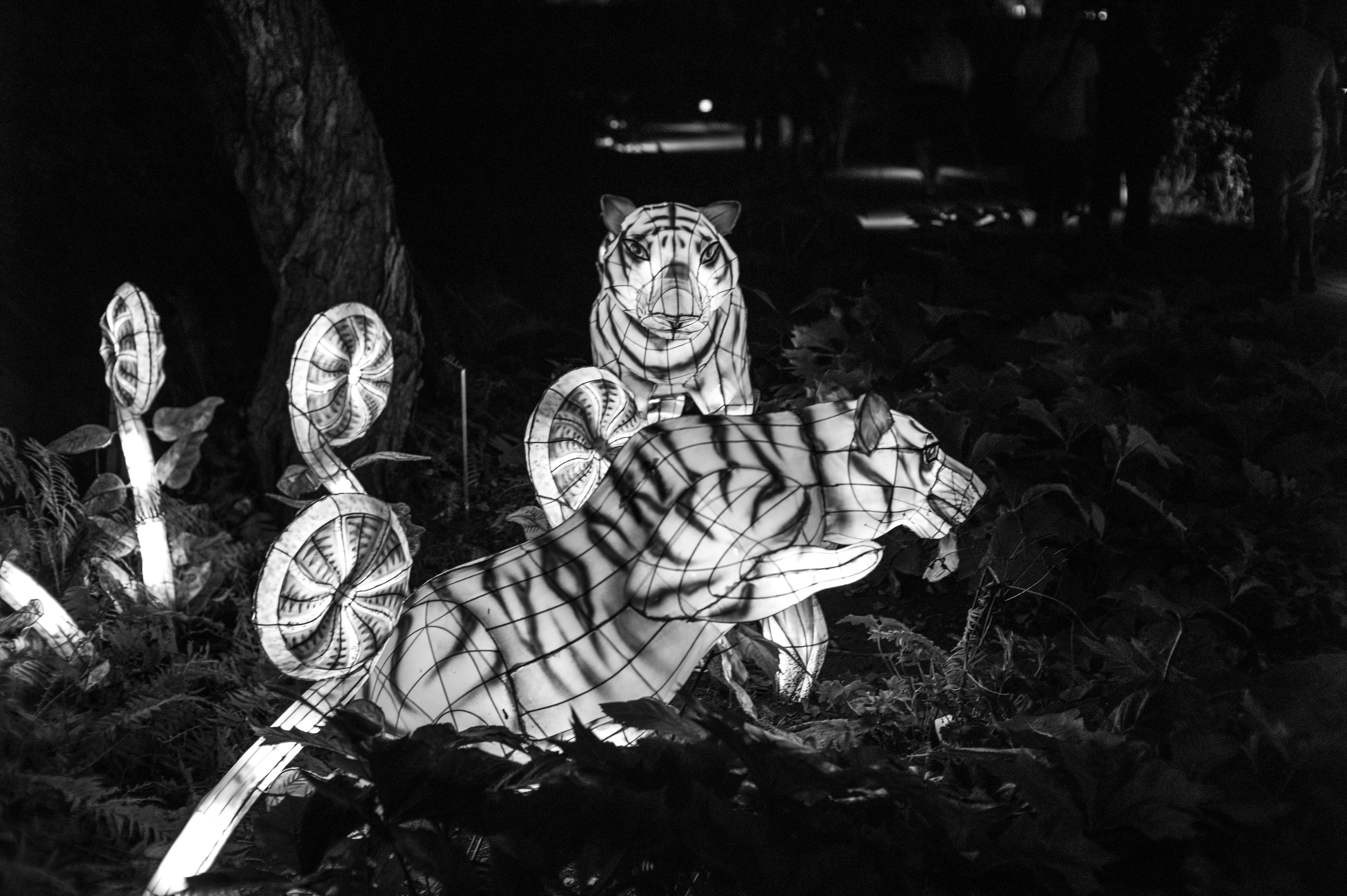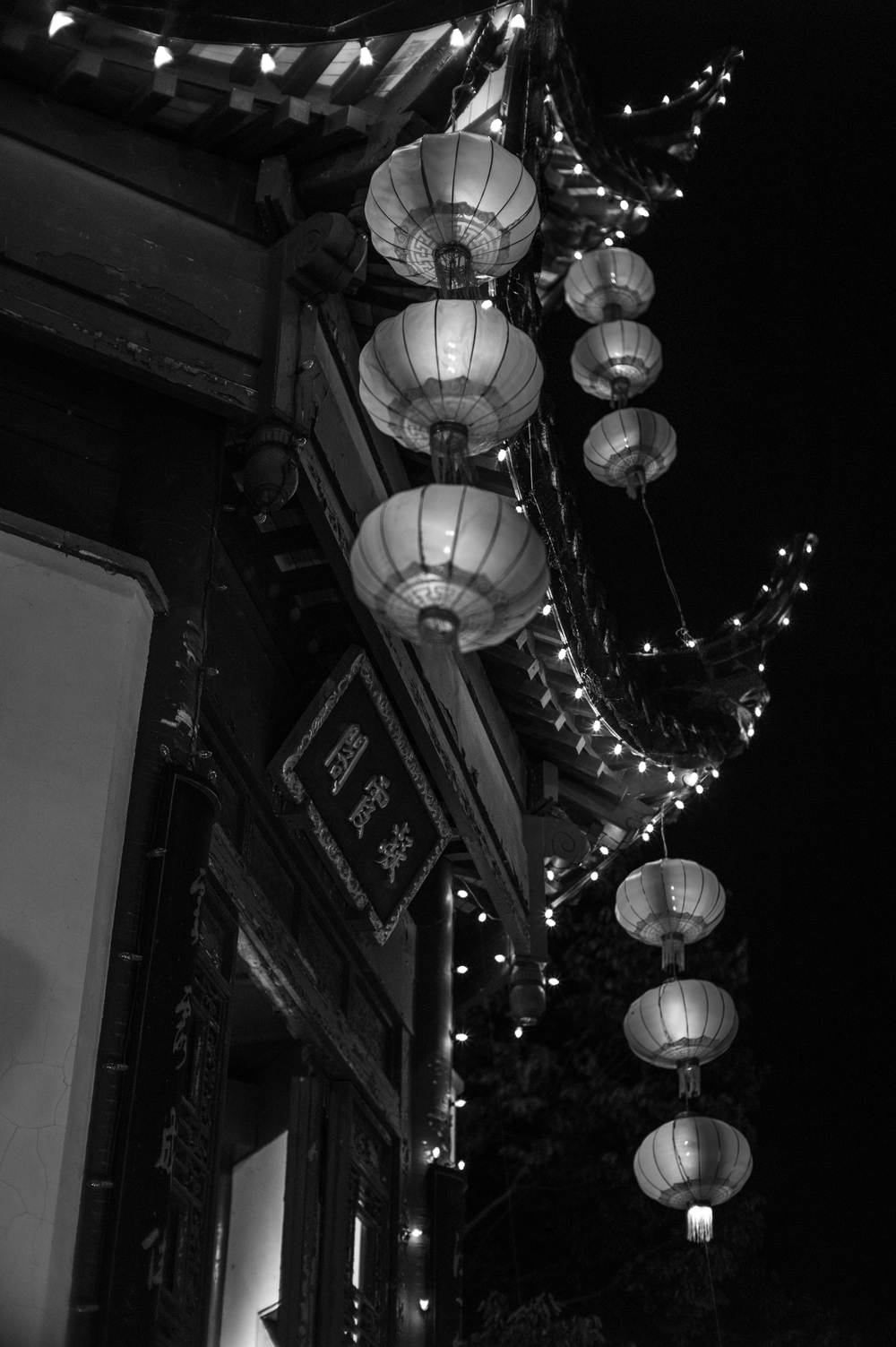 If I had choosen to use this lens with a color camera, my choice would be a CCD type camera like M9 rather than a CMOS sensor camera. The reason for this choice is a matter of taste. I find this lens renders images that deviate from the accurate and sharp lenses of today, CCD lenses enhances those characteristics that this offers making photographs more timeless and unique.
These factors that I am mentioning here with regards to characteristic of images created with Canon 50mm f/0.95 TV lens become more and more evident as the light conditions improve. For example, at normal day time photography, images that have complex details, i.e. leaves, patterns, shades become more surreal as the lens creates a smooth soft look in out of focus areas.
One of the things I must forewarn you about is that this lens can be difficult to take off from the Leica M body because the large barrel of the lens partially covers the release button for the lens on the camera. I use a pointed stick to press the button to take off Canon 50mm f/0.95 TV lens which is something I recommend you experiment before going out to shoot. You can carry a cotton swab that would be more than sufficient to press the release button for the lens on the Leica Monochrom (Typ 246) camera.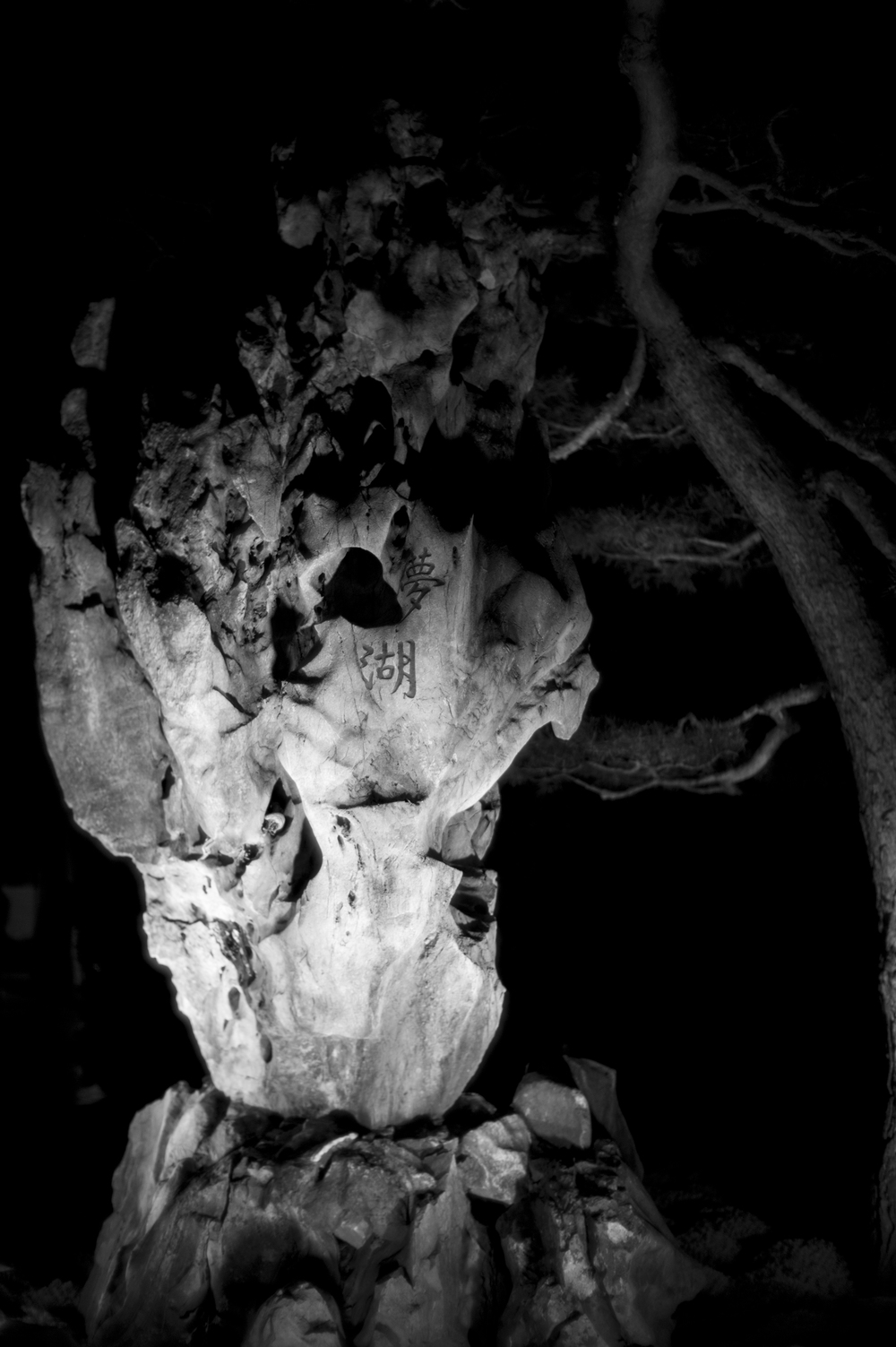 Several question that has been raised about the professional photography applications of this lens. I would like to answer those questions briefly here. Technically speaking this lens is not the most accurate or sharp lens to use if you are aiming to capture very realistic photographs. But I find that Canon 50mm f/0.95 TV lens can do some amazing things especially when portrait photography is concerned.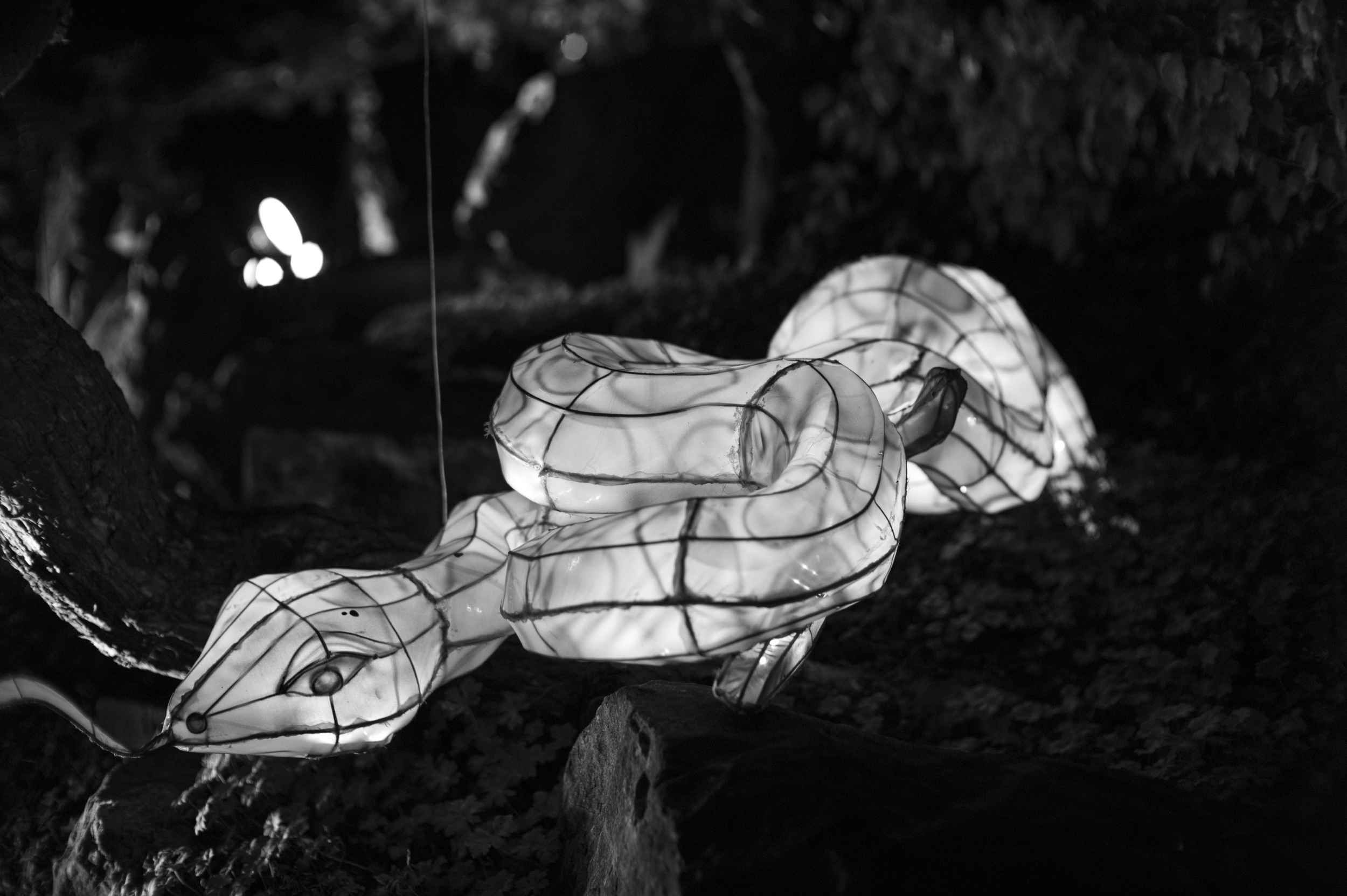 Canon 50mm f/0.95 TV lens can offer images that transcend time by creating a "surreal" feel, in another words give a look that could have been from the 1960s or 70s. In this way, when I am photographing an older individual I may offer this option in my choice of photography. The softer look would obviously benefit with wrinkles and lines that older people often prefer not to see vividly.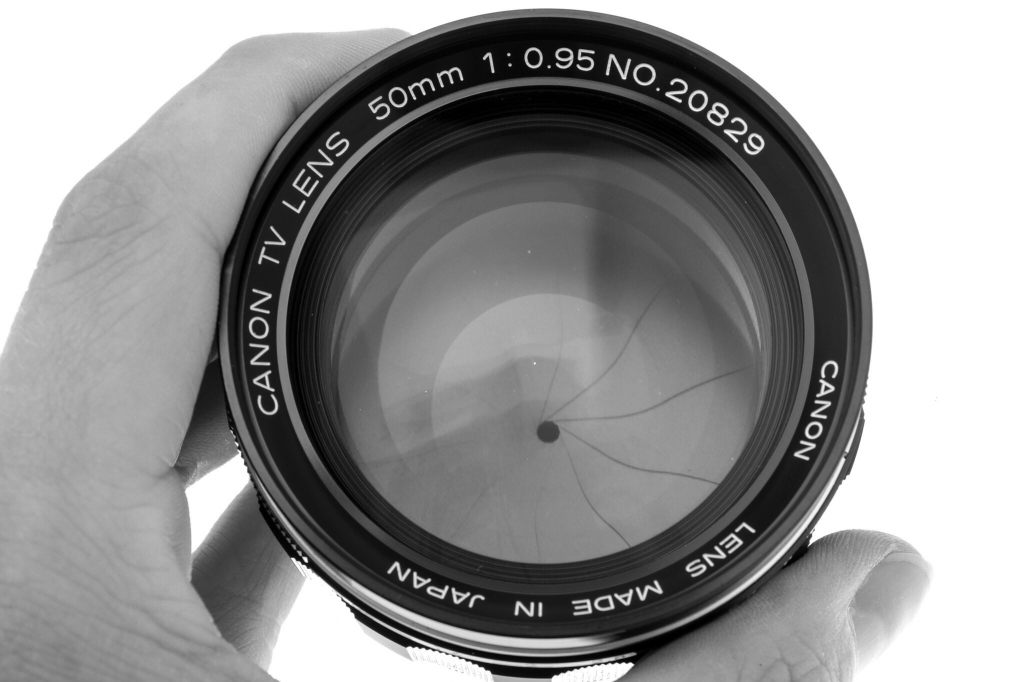 The Golden Age
Going back to the golden days of Hollywood photography softer lines and smoother features allow human faces to be more appealing. For this very reason, Canon 50mm f/0.95 TV lens can provide an advantage that most modern lenses today lack.
If you are a lens collector this is one lens you probably would want to own because they are no longer produced and are becoming more and more scarce. I love this lens so much that I would prefer to photograph people with this lens than most of the current lens designs.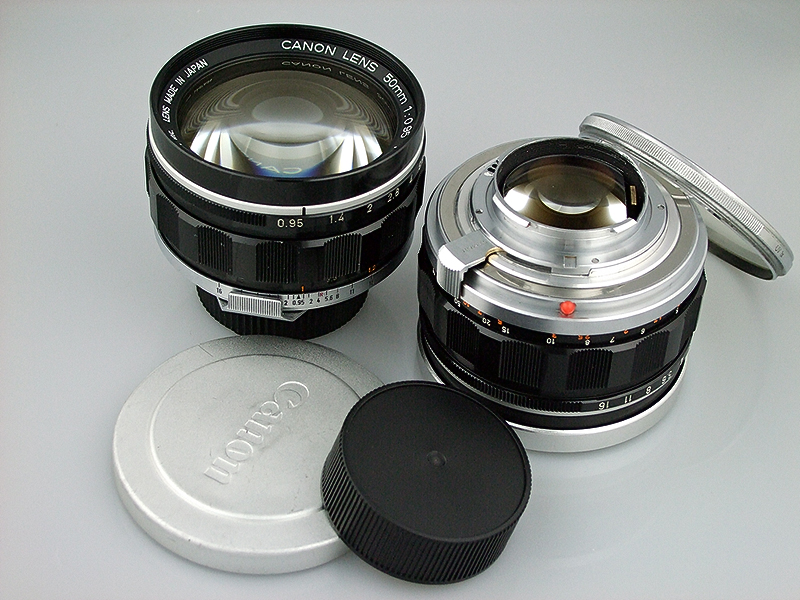 PLEASE HELP US TO KEEP LEICA REVIEW INDEPENDENT BY DONATING A SMALL SUM.
YOU CAN CLICK THE LINK BELOW TO MAKE A DONATION. THANK YOU.