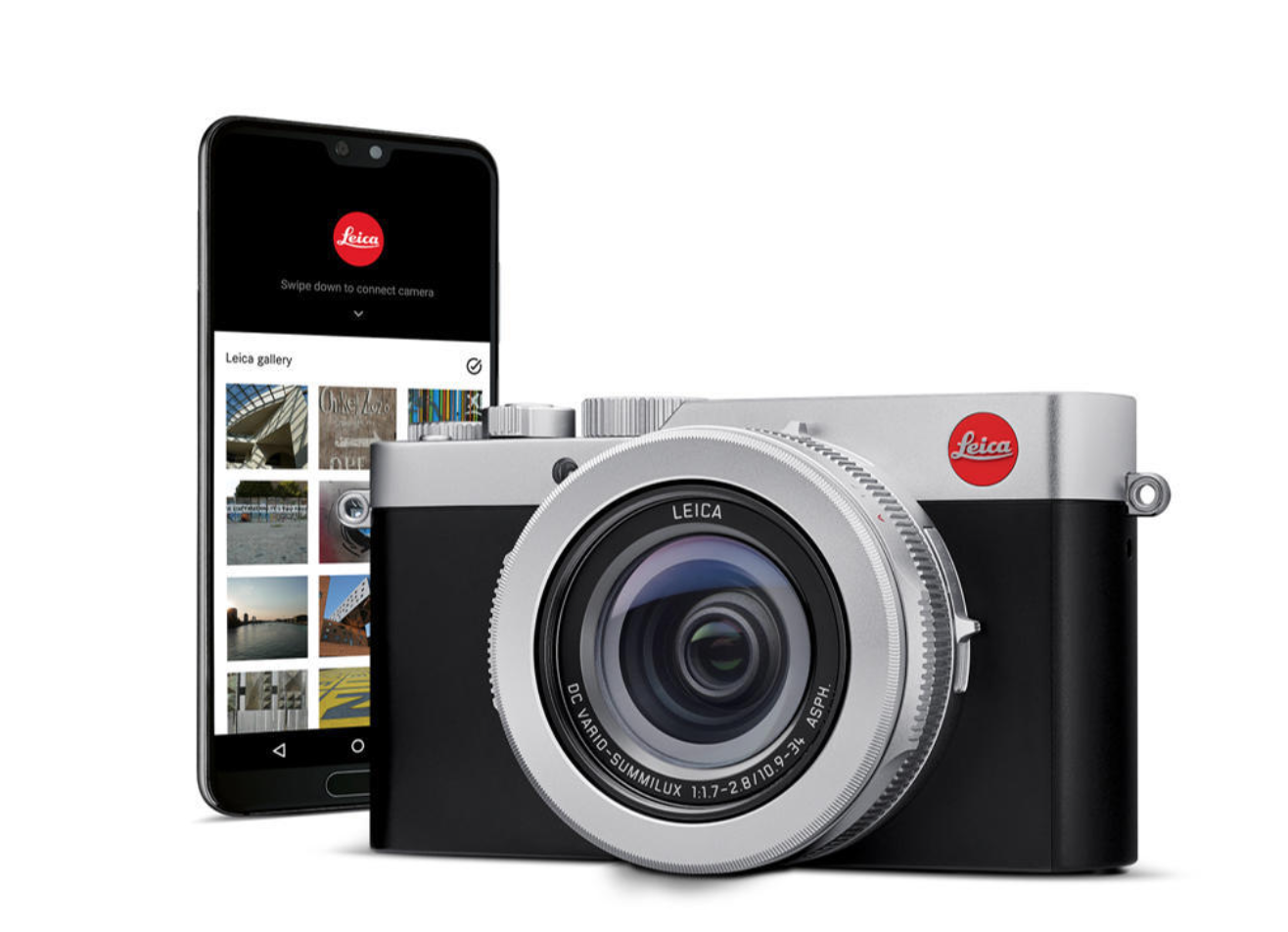 Leica D-Lux 7 Camera
Introduction
Leica D-Lux 7 camera is the latest camera announced by Leica Camera in a long series of D-Lux line of cameras. At first glance, it has minimalistic lines that carry the heritage of Leica camera design. It is based on the Panasonic Lumix LX100 II camera which is also announced by Panasonic. Both cameras have identical features with minor differences in cosmetic appearance, and they are both made in China.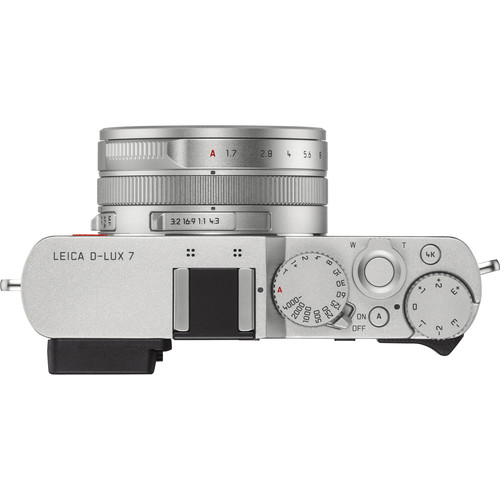 Leica D-Lux 7 camera costs considerably more than the Panasonic Lumix LX100 II camera but features identical Leica DC Vario-Summilux f/1.7-2.8 Leica lens which equates to 24-75mm in 35mm format. Both lenses have nine aperture blades with bold Leica lettering on the lens front.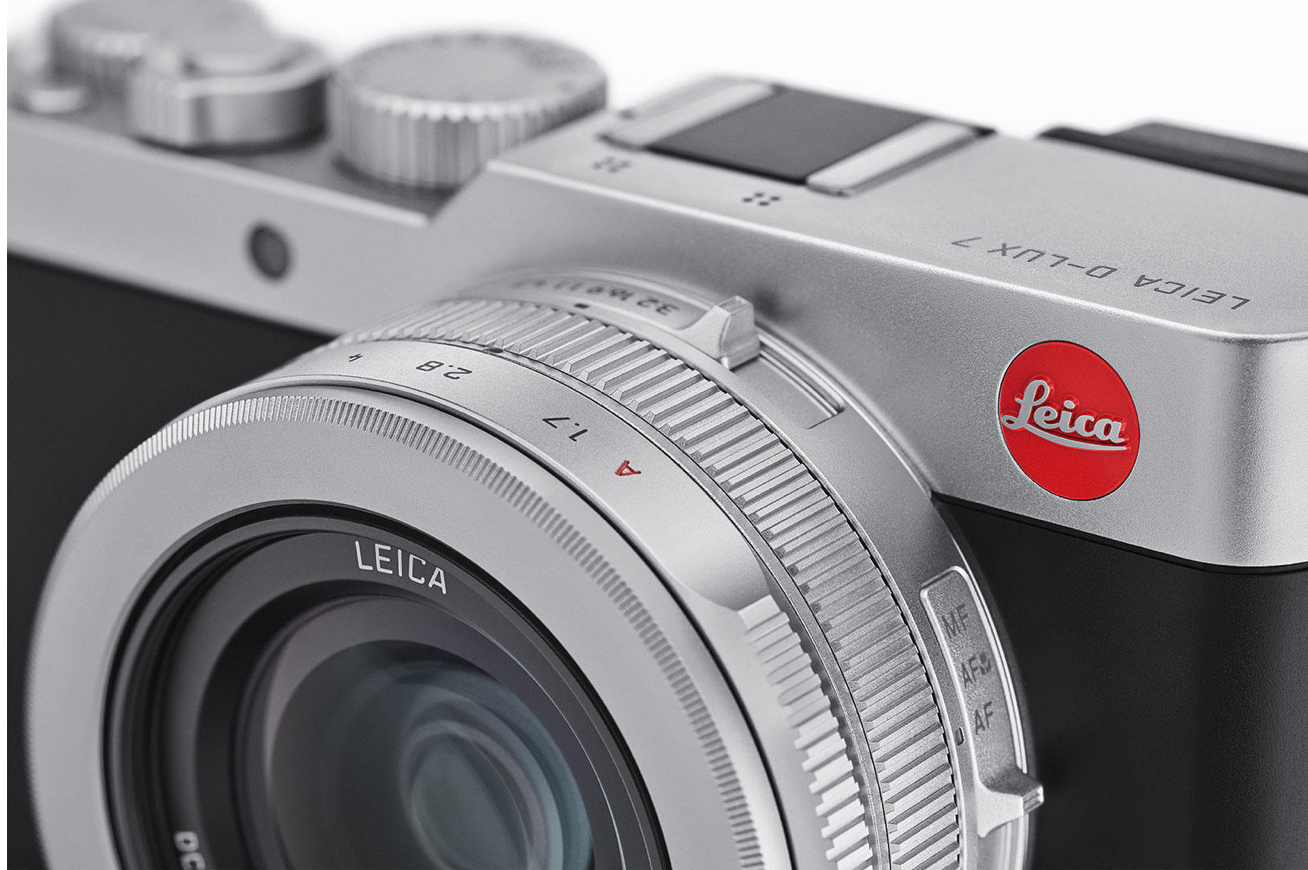 Leica Camera offers the latest advancements in camera design and technology with a 17MP Four Thirds MOS sensor that provides a sensitivity range up to ISO 25600 along with an 11-fps continuous shooting rate and UHD 4K30p video recording. These specs are impressive for a camera of this size.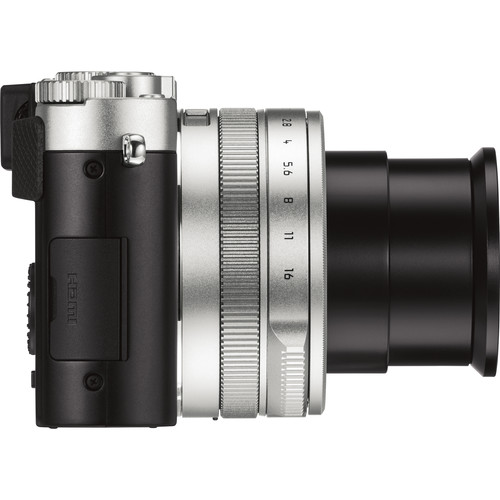 Focal length
Leica D-Lux 7 camera offers a 24-75mm equivalent focal length range which makes this camera a versatile tool for various photography applications. It is compact size, on the other hand, serves as an easy to carry a camera for those times when you would want not to bring your larger camera and lenses.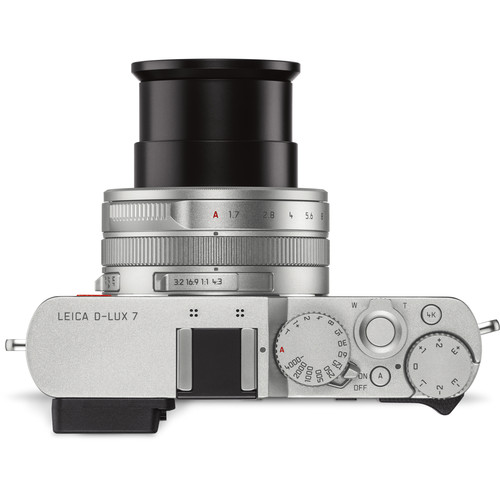 Image Stabilization
The development of image stabilization in cameras and lenses have not gone unnoticed by the designers of Leica D-Lux 7 camera which does have image stabilization for improved video capturing and stills photography.
Image stabilization will be a much-appreciated feature for anyone using a Leica D-Lux 7 camera in low light situations or for night time photography.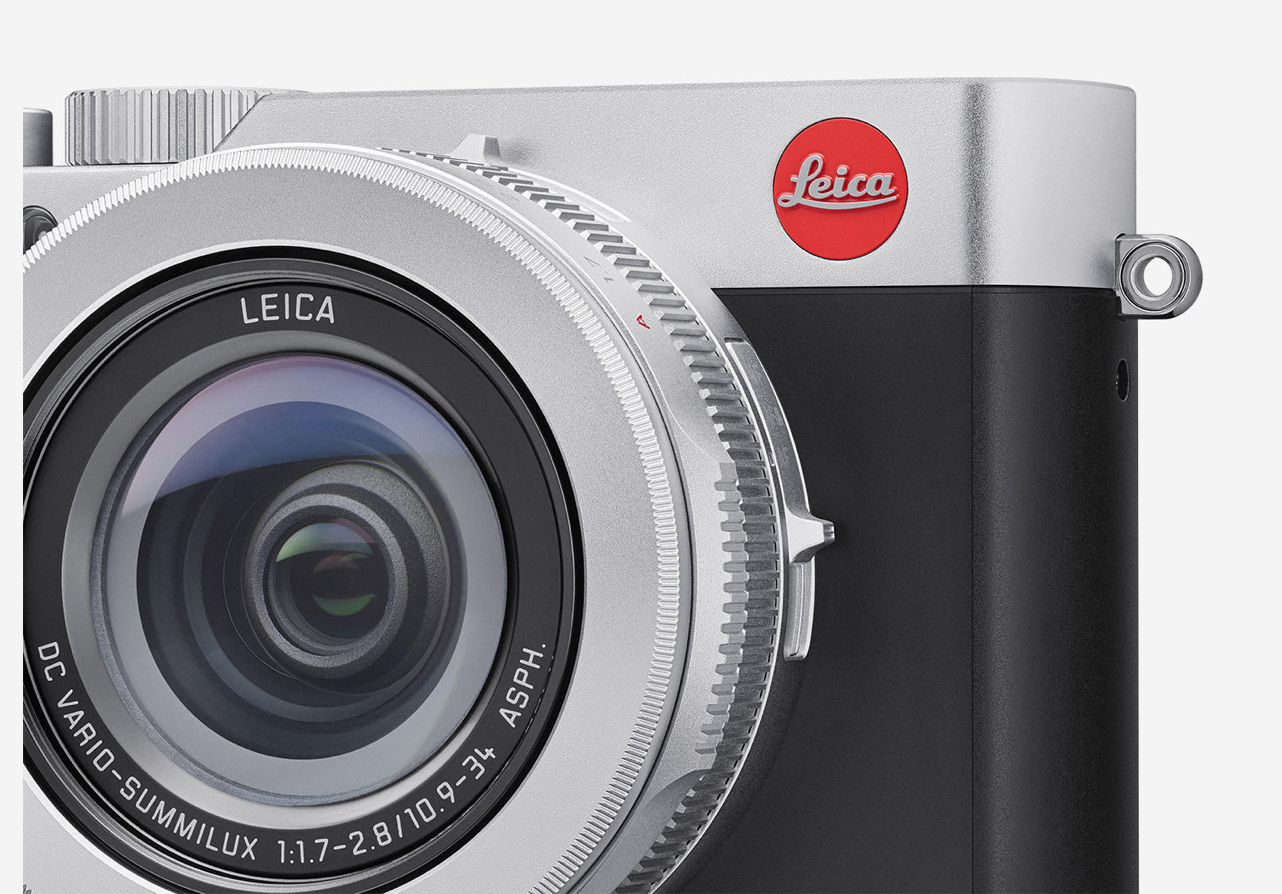 View Finder
When Leica camera and Panasonic engineers were designing these cameras, they did ensure that these compact cameras were travel-friendly and easy to use even by those who lack basic photography skills. For that, Leica D-Lux 7 camera incorporates both a 2.76m-dot electronic viewfinder and a 3.0″ 1.24m-dot rear touchscreen LCD.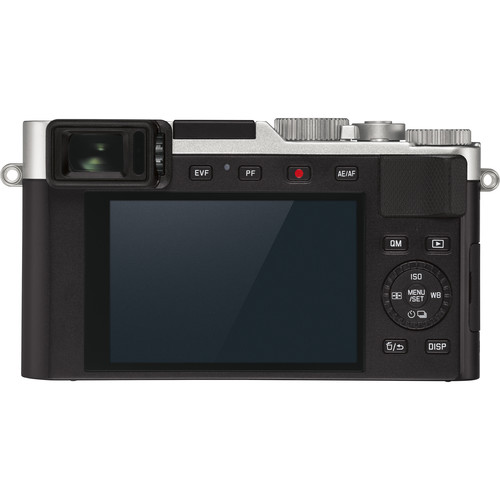 Sensor
The 17MP Four Thirds MOS sensor found on Leica D-Lux 7 camera affords respectable resolution, especially when compared to smartphones featuring only 12MP cameras. Larger sensor size along with more megapixels coupled an ISO 25600 will ensure that your images will stand out among smartphone snappers.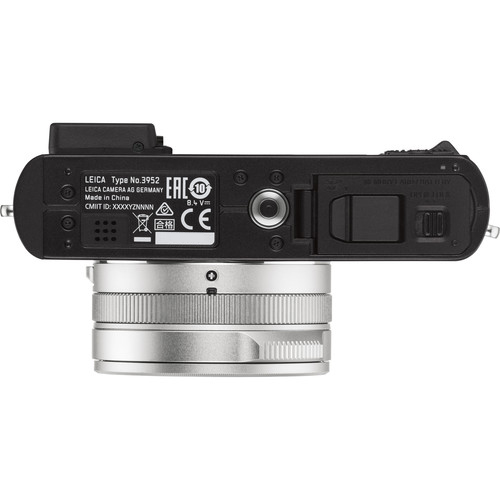 Leica Camera engineers did not forget that critical aspect ratio to save you time from cropping and rescaling when you are uploading your images to Instagram. For that, Leica D-Lux 7 camera offer working in multiple aspect ratios—4:3, 3:2, 16:9, and 1:1—while maintaining the same field of view.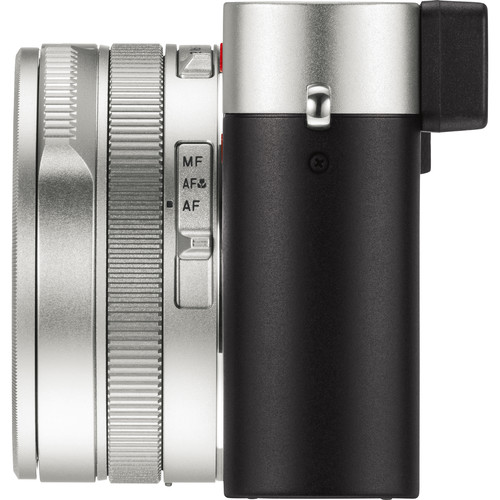 Leica Vario-Summilux Lens
Leica D-Lux 7 camera would not be complete without a Leica lens. The built-in DC Vario-Summilux 3.1x zoom lens with a 24-75mm equivalent focal length range is perfect for the intended applications of this camera. In a matter second, the lens can zoom from a medium wide angle to a portrait lens size.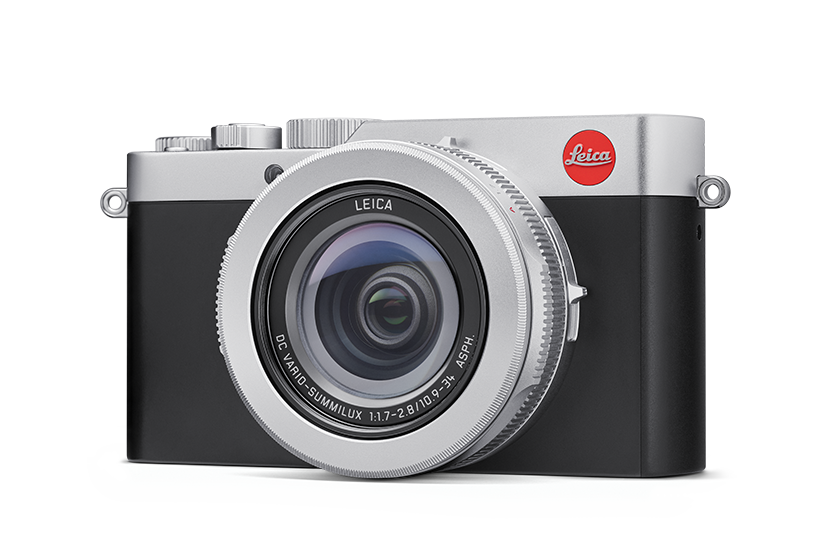 While the sensor size would be a significant handicap in light gathering capabilities of this camera, this is easily overcome by a fast f/1.7-2.8 maximum aperture for working in low-light conditions. Image stabilization will also aid in capturing images in challenging lighting conditions by eliminating the effects of camera shake for sharper handheld images.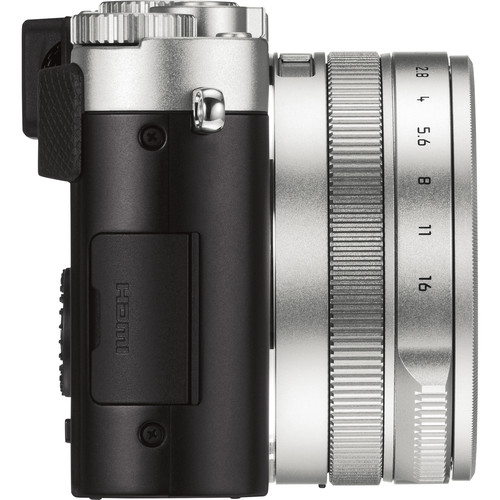 UHD 4K Video Recording
Leica D-Lux 7 camera also offers an impressive recording of UHD 4K video with either 30p or 24p frames rates at 100 Mb/s in the MP4 format. If you are satisfied with a Full HD 1080p 60 fps is also supported, in both MP4 and AVCHD formats. In another word, Leica D-Lux 7 camera can serve as a user-friendly tool for Youtubers and bloggers as well as help to capture mementos of your precious moments but not good audio since there are no input jacks for external audio. This means all audio must be recorded externally and matched in the post to achieve good audio quality.
It is important to mention that Leica D-Lux 7 camera offer 60 fps at Full HD for slow motion recording which seems a ubiquitous form of adding pleasing visuals for bloggers on their Youtube channels.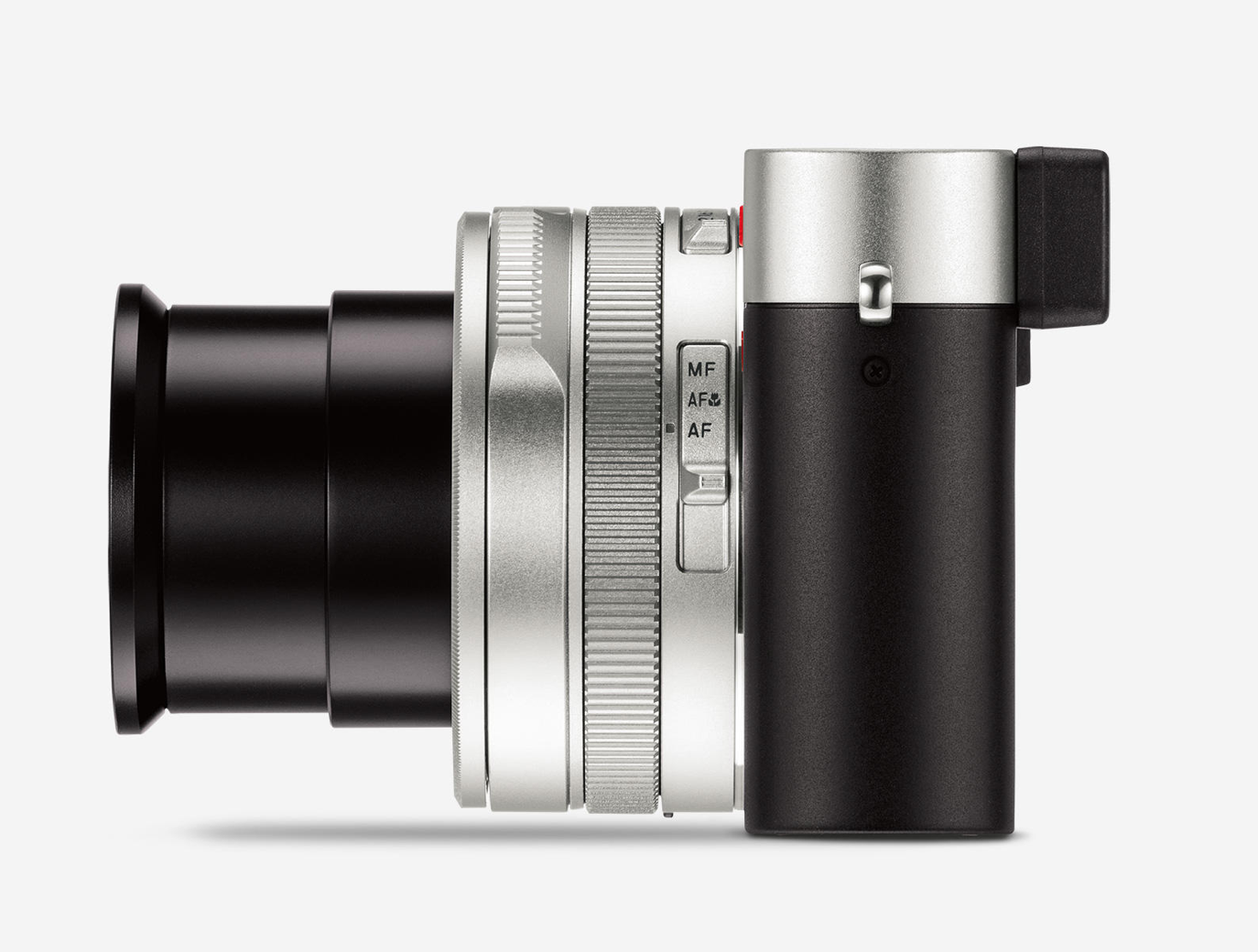 4K PHOTO Modes
Leica D-Lux 7 camera features a hybrid video/stills options where you can capture 4K stills at 30 fps shooting rate. In essence, you are getting an 8MP file size that may serve just fine for social media sharing purposes. But the capture mode has several other options.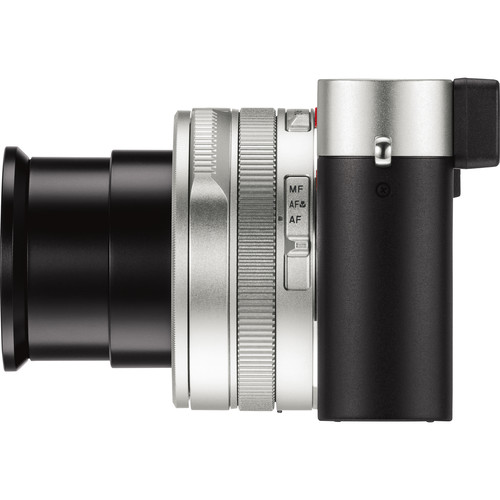 Burst: In this mode, you can continuously record stills images until the buffer is exhausted to capture the fast-moving action with autofocus.
Pre-Burst: As the name suggests this pre-burst mode is designed to help you capture that decisive moment by recording images one second before and after the shutter button is released. The result is 60 frames of recorded images to help you select the best frame for that critical moment of capture.
Burst (S/S): this mode is very similar to video recording where you get to pause and select a frame which is considered to be your single 8MP frame.
Body Design
Leica D-Lux 7 is a camera that is designed to be operated in one hand. There is no articulating screen nor is there much room to do any manual operation. The key features of the design include
An electronic viewfinder that has a 2.76m-dot resolution for clear eye-level viewing, even in bright sunlight.
Rear 3.0″ 1.24m-dot LCD features a touchscreen design for intuitive menu navigation, image playback, and for selecting AF points while shooting.
Included hot shoe-mounted external flash can be used to provide additional illumination when working in low-light conditions.
In-camera charging of the BP-DC15 lithium-ion battery is supported via an optional USB-connected power bank or when connected to a computer or AC adapter.
External chargers are an absolute necessity with this camera due to the small battery size.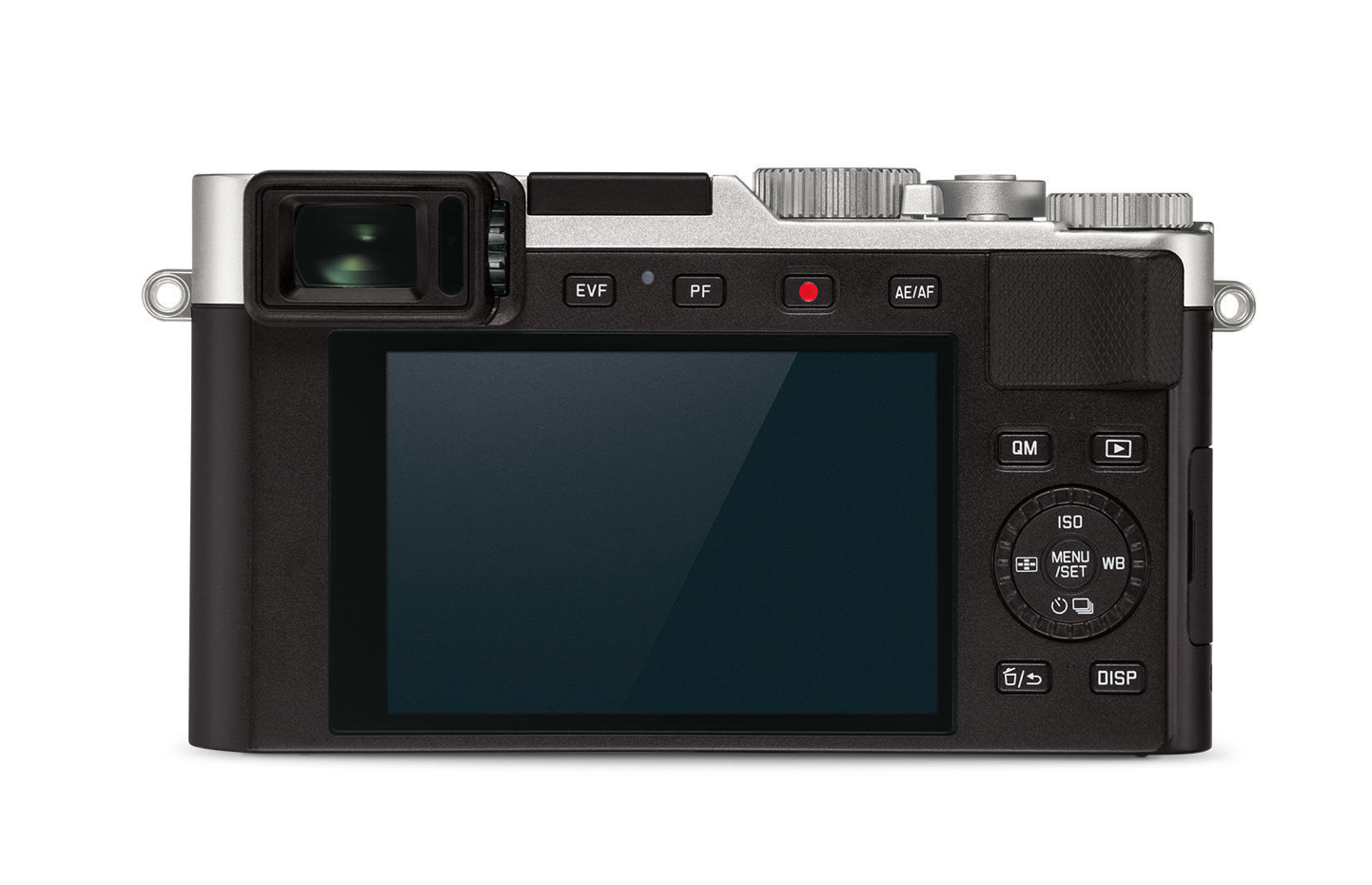 Features
Wi-Fi Connectivity
In this day and age when social media sharing of images has become of paramount importance, Leica D-Lux 7 delivers a built-in Bluetooth and Wi-Fi connectivity, which work in conjunction with the Leica FOTOS app for seamless wireless sharing as well as remote camera control from a linked iOS or Android device.
Built-in Bluetooth and Wi-Fi, when used in conjunction with the Leica FOTOS app for iOS and Android, permits sharing imagery directly to a linked mobile device and also enables remote control over the Leica D-Lux 7 and remote shooting via a live view image.
Post Focus allows users to select the point of focus after an image has been taken. An electronic shutter function avails a top shutter speed of 1/16,000 sec. to better enable working in bright conditions and with wider aperture settings.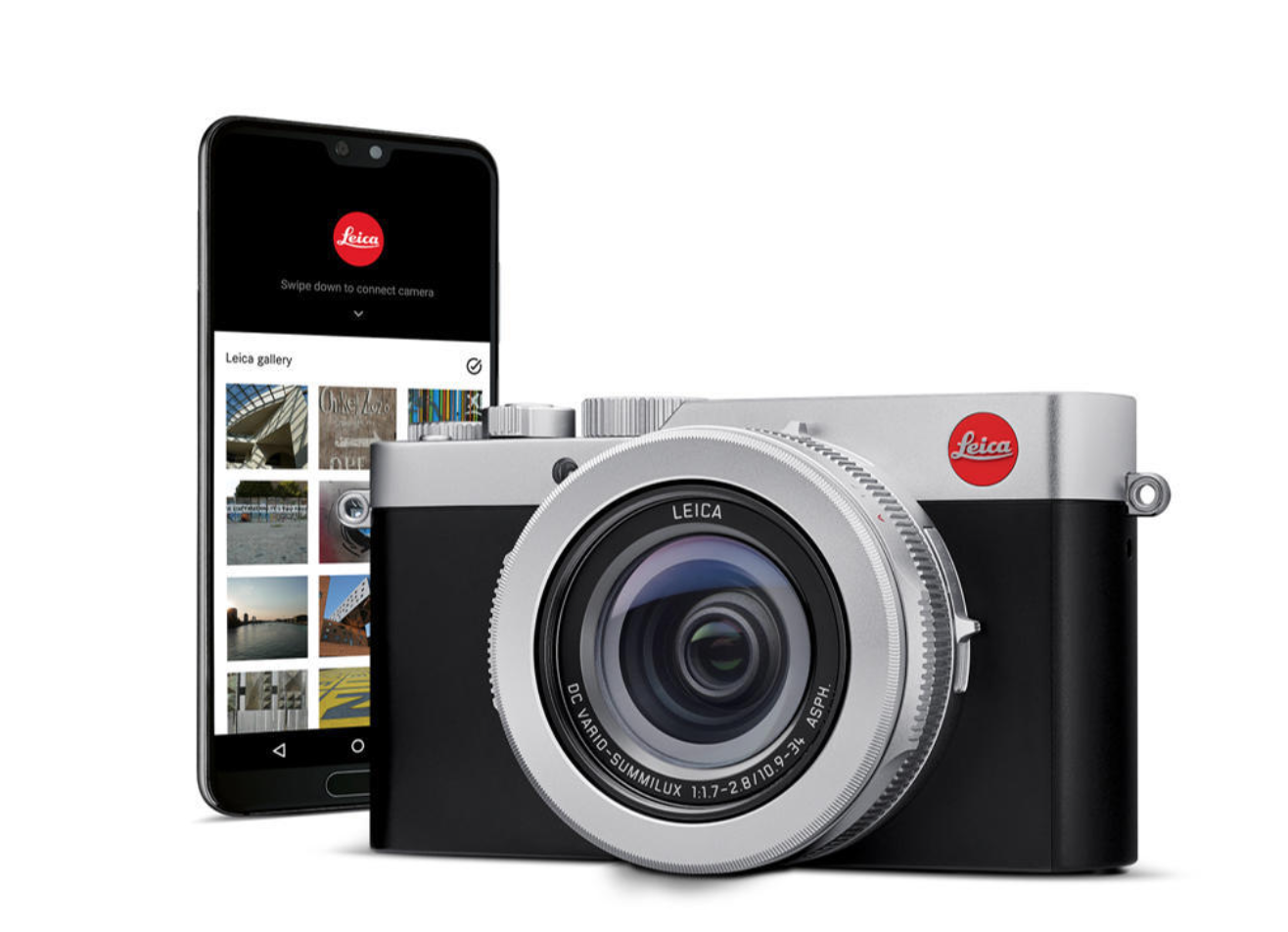 Leica D-Lux 7 Key Features
Multi-aspect ratio 17mp Four Thirds Sensor (21.7mp total pixels), 1.33inch
24-75mm equivalent f/1.7-2.8 Leica lens, 9 aperture blades
Power Optical Image Stabilisation (OIS)
3inch, 1240K dot touch-screen
EVF, 2760K dot, 0.73x magnification, eye-detection
Aperture / Shutter control dials
Exposure compensation dial (+/-3)
Manual Focus Assist / Focus Peaking
4K video recording, 4K photo priority mode (30fps)
Wi-Fi / Bluetooth built-in
11fps continuous shooting (max 33 images raw)
Dual-axis electronic level
3cm macro focus
Verdict
Leica D-Lux 7 camera is a unique camera that is designed to be used by anyone who wants to own a compact camera carrying the Leica name. Indeed, a bit of mark up comes with the brand name and if the fact that this camera is manufactured in China does not bother you, then Leica D-Lux 7 camera can be a versatile tool for capturing images and video.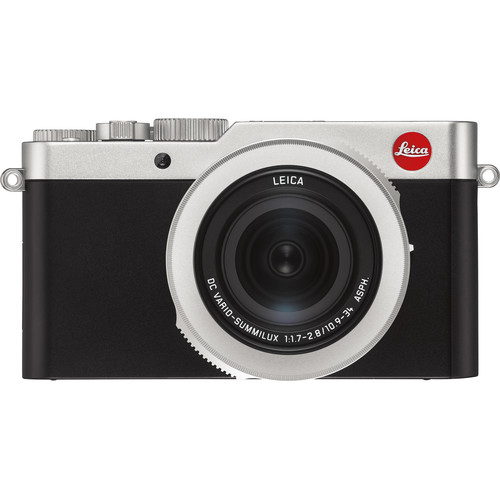 It is important to note that the image quality, especially from the low light performance aspect, has improved drastically for the sibling Panasonic camera that shares identical features as the Leica D-Lux 7 camera. We can expect similar results on the new Leica D-Lux 7 camera.
If you are in the market for a compact camera, Leica D-Lux 7 camera is a good camera that can offer you practically assured image quality with Leica name. Below is a link to pre-order the new Leica D-Lux 7 camera just in time for the holidays.
Leica D-Lux 7 camera is best bought online from an authorized dealer and often the online retailers have better prices due to low stocking fees. Here is the link for the best price on Leica D-Lux 7 camera.
Best Prices on other Leica Cameras:
For my upcoming 2019 photography workshops, here are the links
I hope you have enjoyed this article.
Thank you
OZ YILMAZ
Camera Review Team
Company Announcement:
From Leica: Wetzlar, 20th November 2018. Introducing the new and improved Leica D-Lux 7: the high-performance compact camera from Leica Camera AG featuring a fast Leica DC Vario-Summilux 10.9–34 mm f/1.7–2.8 ASPH. zoom lens (equivalent to 24–75mm in 35mm format). The new Leica D-Lux 7 boasts a new, higher-resolution four-thirds sensor that delivers outstanding picture quality in all shooting scenarios. The D-Lux 7 enhances performance through numerous unique functions and features including a touchscreen display, Bluetooth connectivity, and USB-C charging capability. The Leica D-Lux 7 is the ideal everyday companion; an extremely versatile camera that offers maximum photographic freedom for capturing unique moments with impressive quality.
The comprehensive features of the Leica D-Lux line – automatic exposure mode, manual setting options and a range of video functions – are perfectly complemented by an integrated, 2.8-megapixel, high-resolution, electronic viewfinder, a Wi-Fi module, and Bluetooth connectivity. On the back of the Leica D-Lux 7, a 1.24 megapixel 3" LCD touchscreen display not only makes viewing pictures much easier but also means the user has easy control of the camera at their fingertips. For example, the focusing point can now be set with a simple tap on the screen and pictures can be taken without having to touch any other controls.
Inherent with all Leica cameras, the DC Vario-Summilux zoom lens of the D-Lux 7 is perfectly matched to the camera's new sensor to deliver optimum picture quality. The fast aperture and the range of focal length make the camera particularly versatile in every situation – from portraits and landscapes to architecture, macro close-ups and street photography. With its 17-megapixel resolution and a maximum ISO sensitivity of 25600, the four-thirds sensor of the Leica D-Lux 7 is also ideal for capturing the highest-quality images in low ambient light, with natural colours and fine rendition of details.
The camera's hardware has been improved and includes various additions to its range of functions. For example, the focus point of exposure can be changed after shooting, or several exposures with different focus points can be superimposed on each other and merged with the aid of Focus Stacking, for instance, to create a greater depth of focus in macro exposures. The camera's capabilities have also been expanded to include video recording in 4K resolution – at a frame rate of up to 30 frames per second and 100 Mbit and in MP4 and AVCHD-format.
The Leica D-Lux 7 is the first camera in the D-Lux line that can be used together with the Leica FOTOS App which enables remote control of the camera from a smartphone and fast and easy wireless transfer of pictures from iOS or Android devices. Photographers can use numerous options for sharing their pictures directly on social media after editing and carrying out all the essential post-production work in app.
The classic look of the Leica D-Lux 7, is complemented with a range of equally stylish and practical accessories such as high-quality cases, carrying straps and a practical handgrip.
PLEASE HELP US TO KEEP OUR REVIEWS INDEPENDENT AND UNBIASED BY MAKING A SMALL DONATION. EVEN A SMALL AMOUNT MAKES A BIG DIFFERENCE. THANK YOU!