Leica Noctilux-M 50mm f/0.95 ASPH Lens Unboxing
Introduction
There has been much said about this legendary lens. Some Leica aficionados have called it "the magical lens" because of the way it renders images. Perhaps, with all the mystic and history comes a unique characteristic that is built upon and improved over time.
Dating back to 1966 when Helmut Marx first designed the Leitz Noctilux-M 50mm f /1.2T (11 820) legend grew around the idea of "ultra-fast lens" or the lens made for the night. Hence, the name Noctilux – `Light of the Night' name taking its name from Latin "Nocturos" – Night & Lux – Light.
It comes as no surprise that to manufacture a lens with such wide aperture required skill and know-how but more importantly dedication to excellence which of course came at a high price. Designed and built by hand meant that each lens had its aspherical surfaces ground by a unique grinding machine which yielded only a handful lenses for the discerning Leica users. For that high cost of production, the earliest version of Noctilux was limited to 1700 units before the next generation of ultra fast lens took its place.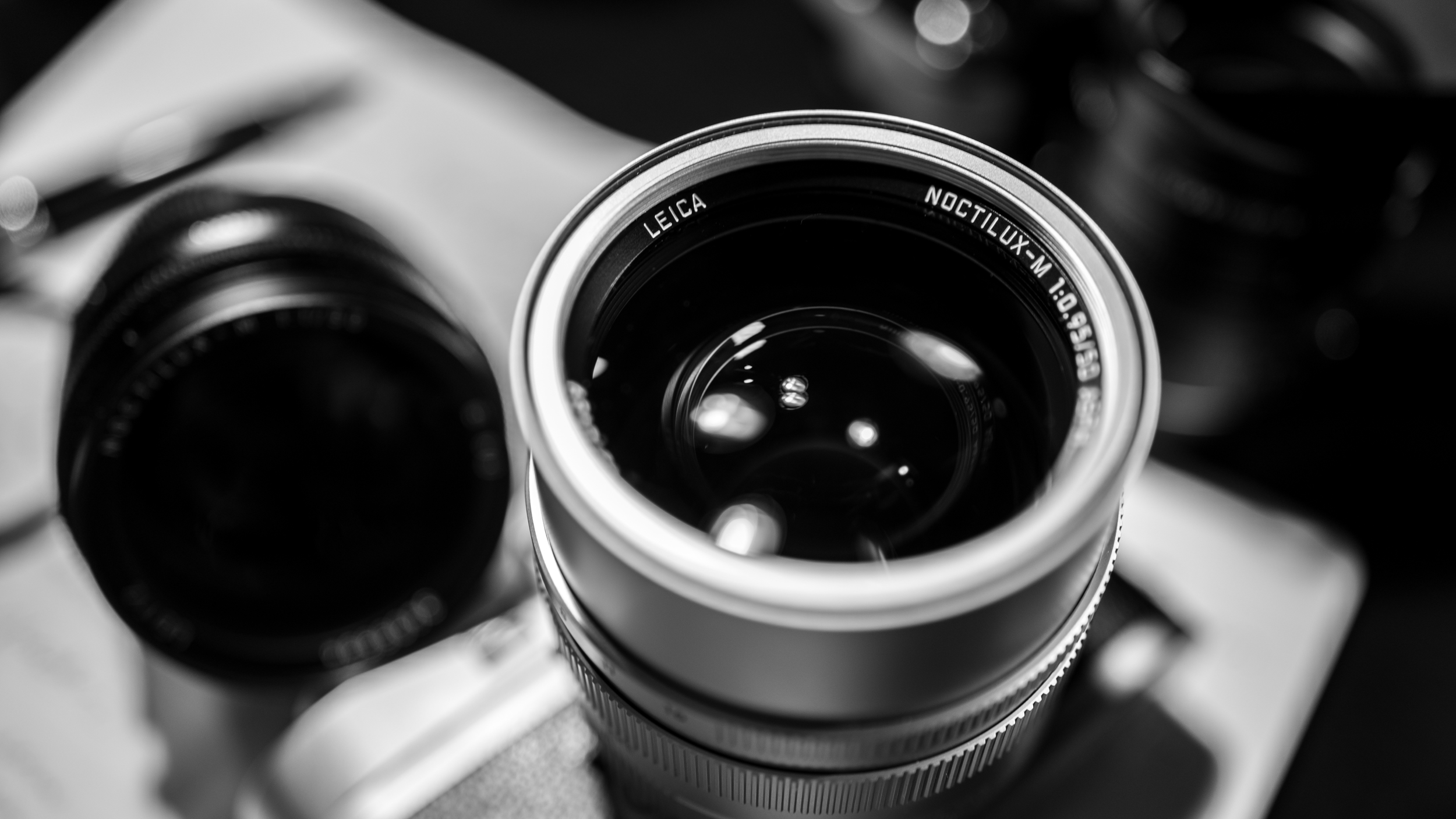 The history of Noctilux still had to evolve owing to work by Dr.Walter Mandler who in 1976 redesigned the Leica Noctilux-M 50mm f/1.0 Lens (11 821) with an even wider aperture of f/1.0.
Finally, Leica had mastered a lens that would set the standard for all ultra fast lens. All though, Noctilux under the supervision of Dr.Walter Mandler would go through four different versions, main design characteristics of this lens remained intact.
In 2008, Leica decided that an even faster lens could be produced with the advancement of technology. New Leica Noctilux-M 50mm f/0.95 ASPH lens bearing f/0.95 was announced which featured an improvement over its previous version. In fact, the newly designed lens could capture 11% more light allowing low light photography to reach new heights.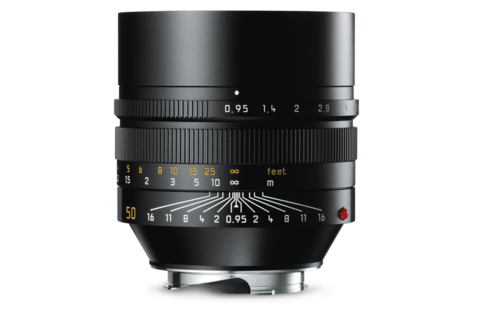 Designer for this fantastic lens was Peter Karbe who also designed such legendary lenses as Leica Summilux-M 75mm f/1.4 lens and Summicron-M 75mm f/2.0 ASPH. In an interview, Peter Karbe mentions how Leica Noctilux-M 50mm f/1.0 Lens has built upon the know-how that was gathered over a century of lens manufacturing.
This, of course, is an asset Leica camera relays on with more than a thousand patents to its credit. While, advancements in the optical field reveals new possibilities for the company, its core line of lenses continue to set the standard in resolution and contrast.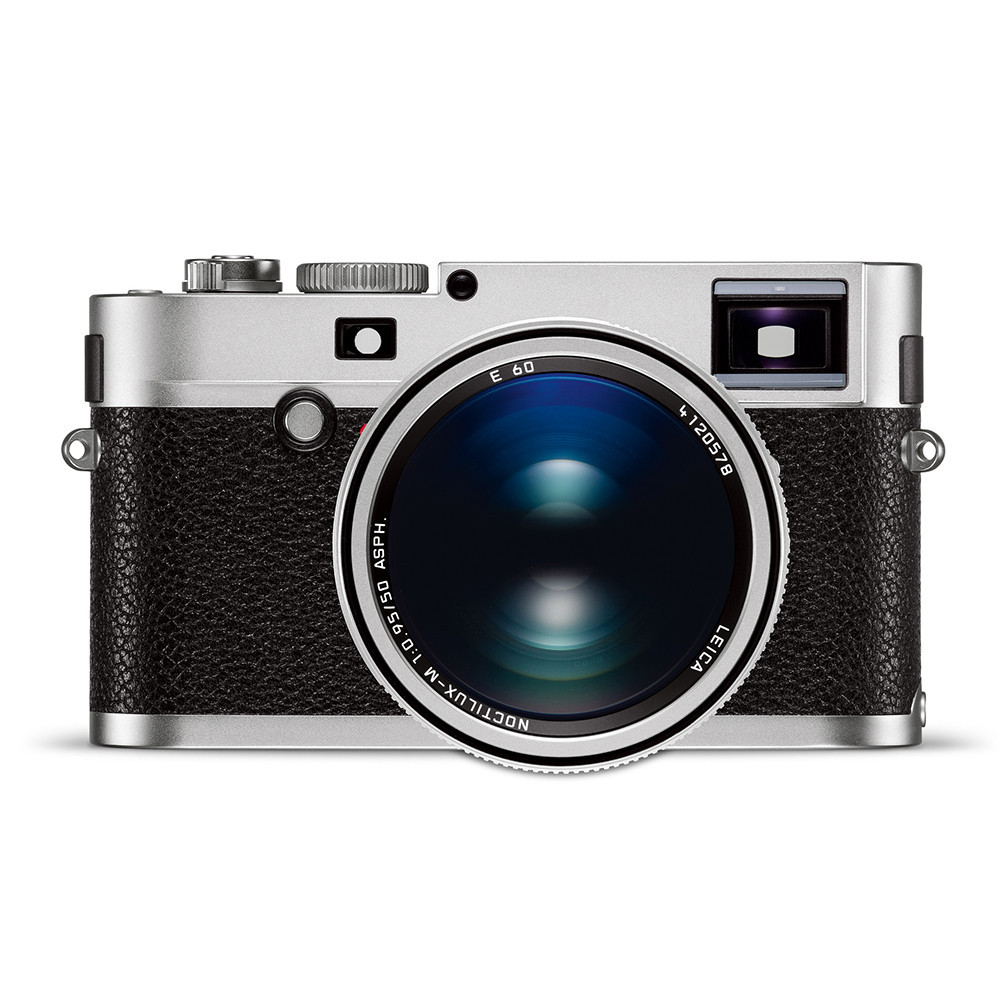 For example, much talked about Zeiss Otus 55mm lens is thought to be the lens with the best resolution numbers. Lens Score statistics reveal that Leica APO Summicron-M 50mm f/2.0 lens has better scores, hence, contrary to much speculation when the actual numbers are examined Leica lens characteristics show their prowess.
Here is something that may surprise you, Leica Noctilux-M 50mm f/0.95 ASPH lens despite its high price tag is not the sharpest lens in Leica camera's lineup. The question begets why would anyone pay such a price for a lens that "underperforms" her lower-priced siblings.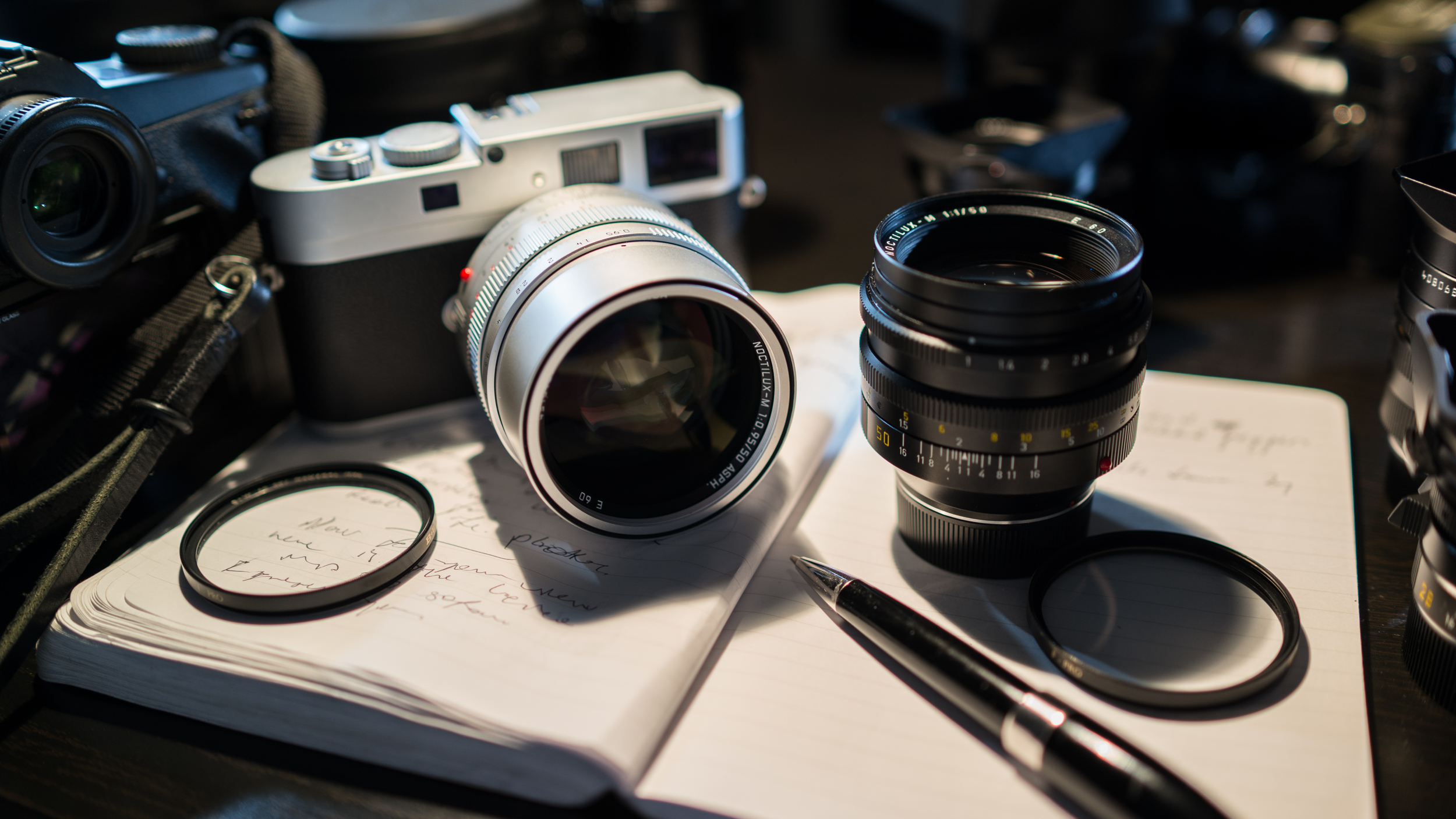 Leica Noctilux-M 50mm f/0.95 ASPH lens is a unique lens, unlike any other lens that has been made, in its ability to render amazing photographs lays its strength. So much so, a trained eye would easily recognize a photograph taken with a Leica Noctilux-M 50mm f/0.95 ASPH lens.
Bokeh which is the "out of focus" areas shows a smooth buttery texture which makes Leica Noctilux-M 50mm f/0.95 ASPH lens a legendary lens in creating that dreamy `Leica Look,' often impresses upon the viewer that quality that can`t be quantified. Suffice to say that this lens has a `je ne sais quoi' quality that other lens manufacturers can only lust after creating.
Although similar ultra fast lenses were made and are being produced today, Leica Noctilux-M 50mm f/0.95 ASPH lens has an edge that can't be defined in numbers or statistical examinations. One either loves Leica Noctilux-M 50mm lens or feels indifferent about the way this lens renders photographs. For this very reason, it may not be the most sought-after lens in Leica camera's lineup.

Dr.Walter Mandler who designed the legendary Leica Noctilux-M 50mm f/1.0 Lens preferred Leica's Summilux-M 75mm f/1.4 over other lenses. Yes, Leica Noctilux-M 50mm f/0.95 ASPH lens is a very special lens, but the choice of lenses is also a matter of taste and preference when it comes to photographing life.
While some people may prefer the ultimate sharpness often found in architectural or landscape photography, others may find little use in street photography as they may use hyperfocal focus almost exclusively.
After 20 years of photography, I have settled in my ways; it is the dreamy, surreal aspects of life that call me to photograph. To me, angelic beauty of a face is best captured with a lens that renders a bokeh like no other lens. Hence, I have a fondness for Leica Noctilux-M 50mm f/0.95 ASPH lens and the Leica Noctilux-M 50mm f/1.0 Lens which I love to use both in my professional work and private photography.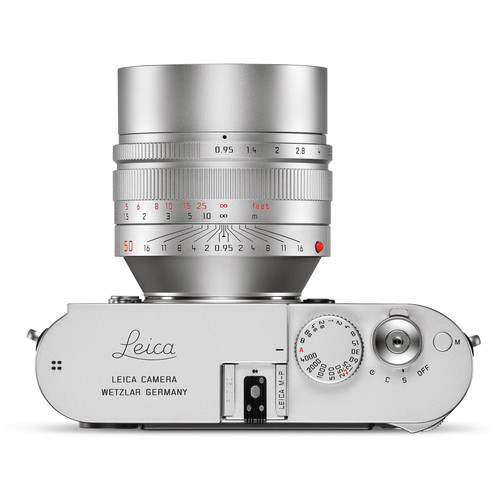 As a professional photographer, I see life through the various lenses that are on my camera, Leica Noctilux-M 50mm f/0.95 ASPH lens is where I see a dusk that can only be created with a sprinkle of magic. It is the sunrise over the African Safari that fills me with joie de vivre.
So if you are in the market for a lens that speaks "magic" to you, Leica Noctilux-M 50mm f/0.95 ASPH lens can be your cup of tea. Even though some people may have preferences for certain lenses like 35mm, I say, handle this magical lens, let Leica Noctilux-M 50mm f/0.95 ASPH lens whisper to you with its magical bokeh.
Perhaps, Henri Cartier-Bresson using 50mm almost exclusively knew something about photography that we may understand through becoming a witness of life. After all, what is photography, if not being an observant of life.
Here are some links to get the best prices on Leica Noctilux lenses.
Leica Noctilux-M 50mm f/0.95 ASPH. Lens (Silver) (NEW)
Leica Noctilux-M 50mm f/0.95 ASPH. Lens (Black) (NEW)
Leica Noctilux-M 50mm f/0.95 ASPH. Lens (USED)
Leica Noctilux-M 50mm f/1.0 Lens (USED)
Leica Summilux-M 75mm f/1.4 Lens (Used)
Leica Noctilux-M 75mm f/1.25 ASPH. Lens
For my upcoming 2018 photography workshops, here are the links
We offer numerous workshops around the world specializing in Leica cameras and lenses. You are invited to take part in one because what you gain from a dedicated a photography workshop for Leica cameras and lenses. The tips and techniques you will learn in these workshops will take your photography to the next level also will stay with you for a lifetime. We look forward to hearing from you.
Thank you for reading this review. You can continue to read on Noctilux on the second part of this review as I challenge myths of sports photography and low light abilities of Leica lenses.