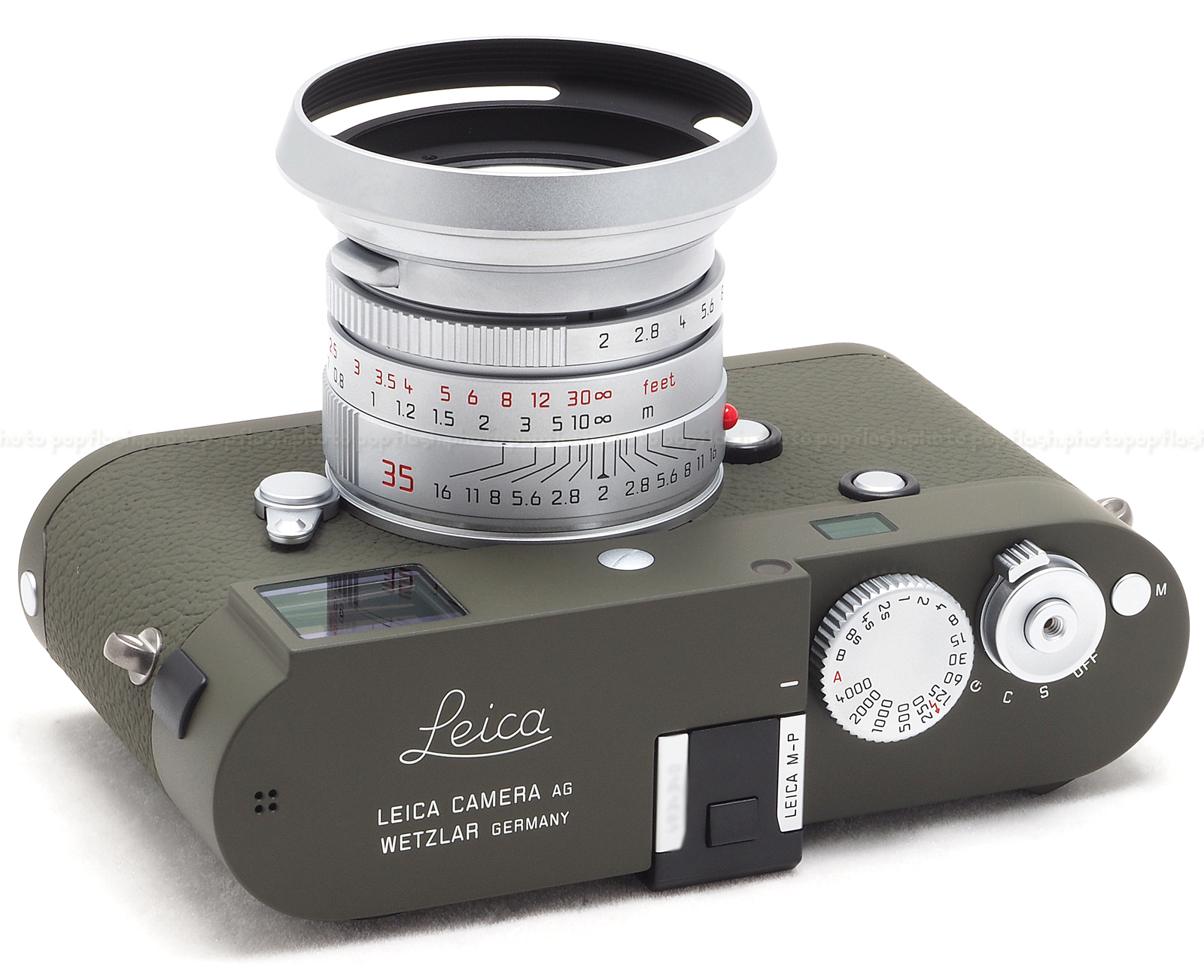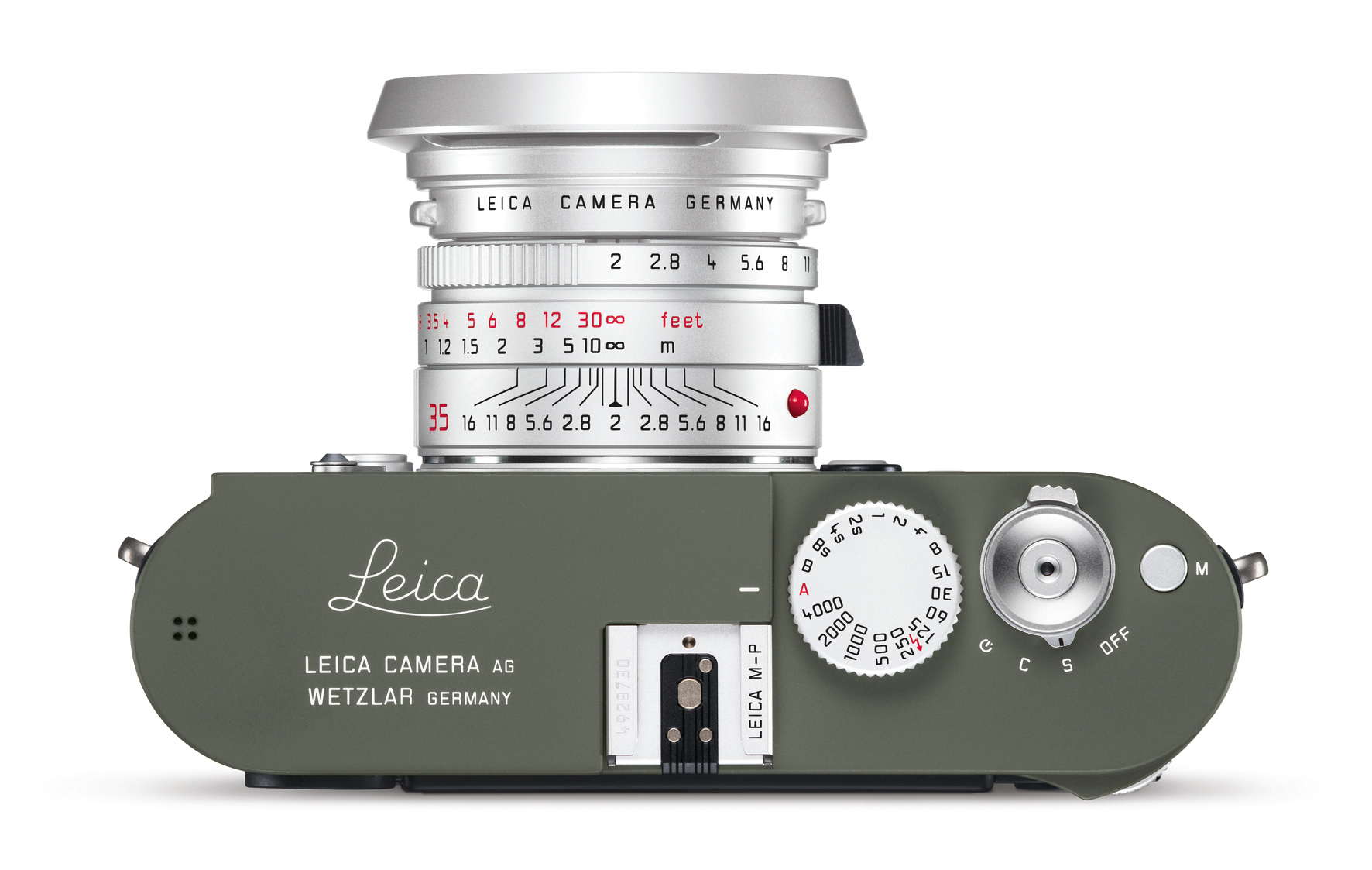 These are marketing decision of Leica Camera. They gear to an elite group of customers and professionals who demand the best in the world and often for the wealthy clientele price is no object which means they would not mind paying three times the price of a box set sans olive green color.
I own the Leica Summicron-M 35mm f/2 ASPH Lens version of this box set. It is still reasonably priced, and all I had to do is sell the lens to buy a Leica Summilux-M 35mm f/1.4 ASPH lens to have a proper set instead of an "average Joe" who bought his first Leica camera look.
I know there are plenty of people who adore Leica Summicron-M 35mm f/2 ASPH lens. Everyone has different preferences. I am a professional, so my set of requirements are different than weekend family dad photographing his children. I need the extra light gathering capabilities and bokeh to photos that stand out.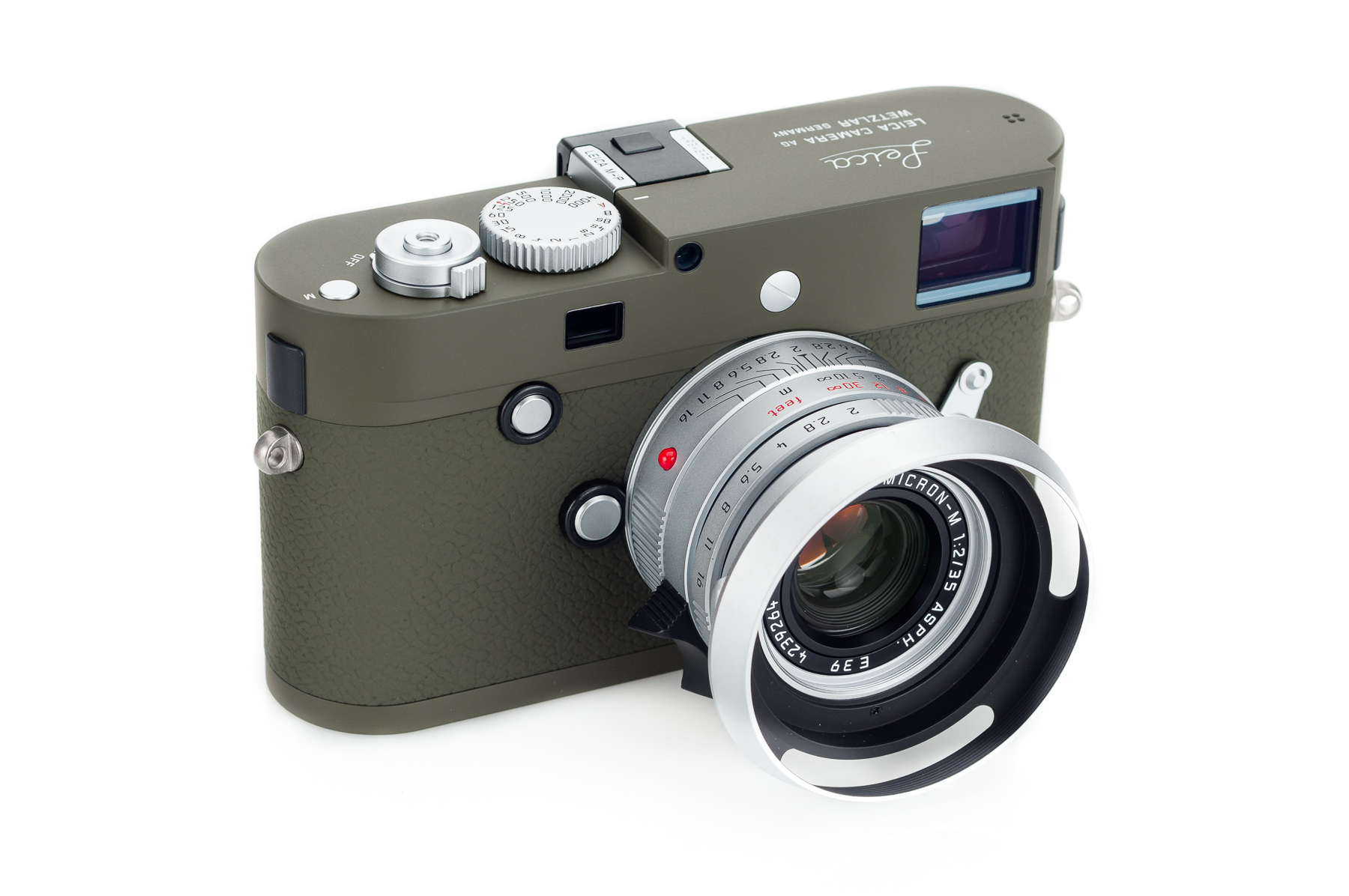 While some may argue that Leica Summilux-M 35mm f/1.4 ASPH lens is more than sufficient for any photographic endeavor, I dare ask what then would be the use of buying Leica S line of camera and lenses. Better yet on your smartphone or laptop screen can you possibly tell the difference between a Leica Summilux-M 35mm f/1.4 ASPH lens and Summarit 35mm f/2.4 photograph. If your answer is no, then you may want to ask yourself why to pay the difference.
Getting back to Leica Summilux-M 35mm f/1.4 ASPH lens, it is a beautiful lens, but it has its design flaws. No, not on the lens elements but on the way little things are put together. For example, when you attach the lens hood to protect the lens from flares you may notice that putting the lens cap back on is near impossible. A quick solution is to remove the lens hood then place the lens cap back on it, put away the lens hood then take it out everytime you want to take a photograph. Sounds simple right, it is, and I wonder why no one at Leica has thought of finding a simple solution to a simple problem when designing such simple things.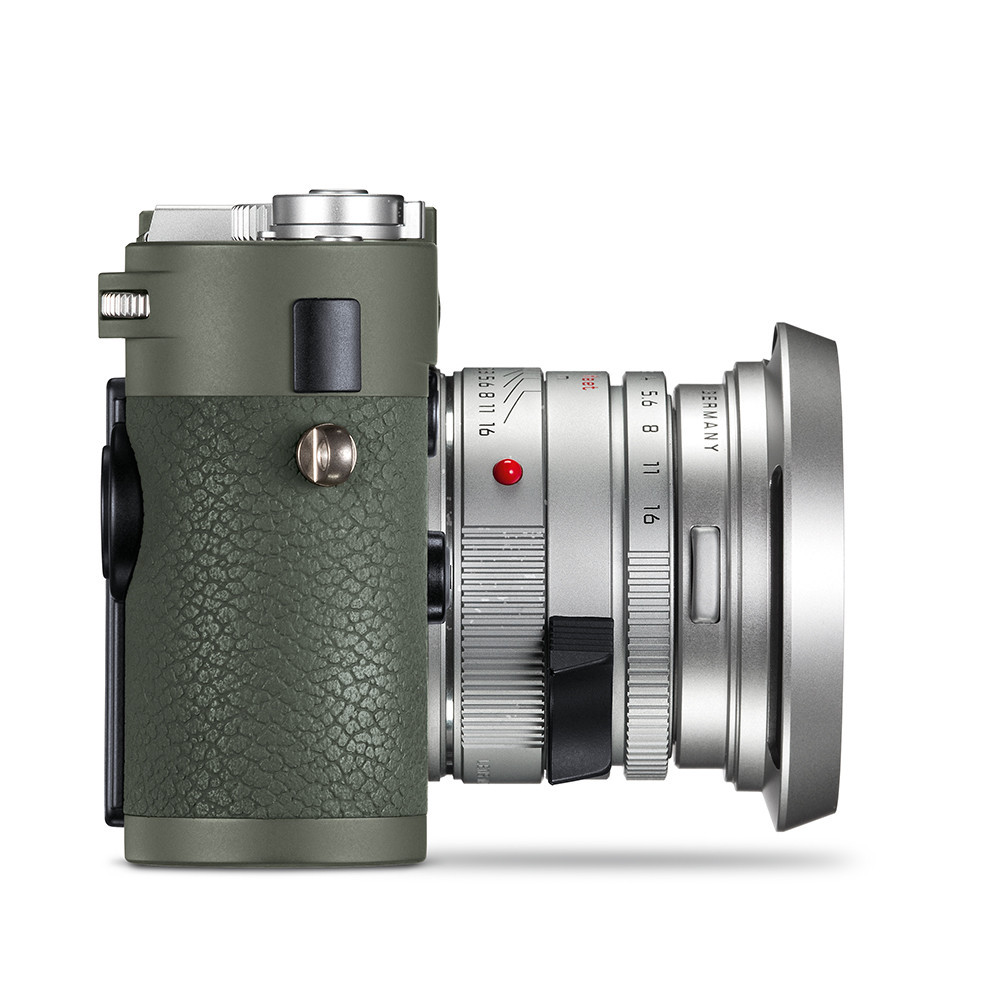 Beyond that, the lens design is magical as ever. You get that all in focus look that street photographers love with hyperfocal focus and the bokeh is, well, there is a bokeh wide open but nothing to write home about. It is there, and it is not magical in any respect, but again this is not Leica's premium top of the line lens which is an easy way of saying you get what you pay for.
On the positive side, the lens hood is solid metal. Thank God, because plastic lens hoods break and with a production cost of a pennies it should not take a genius to say hey let's put a lens hood that does not break easily. So, I applaud Leica for this piece of fine craftsmanship.
As far as Leica Summilux-M 35mm f/1.4 ASPH lens is concerned we have a complete review of this lens on our website; I invite you to read it. This lens is about 340 grams or 12 ounces approximately with a minimum focus distance of 70 cm.  or 2.30′ ft. The design incorporates seven elements in 5 groups with an aspherical coating on the lens surface to reduce chromatic aberrations.
MFT charts which show the amount of distortion on this lens indicate that this is a low distortion lens which practically eliminates all distortion on the image at f/5.6. Good news for those who would want to use this lens at apertures stopped down, a blessing for street photographers who use zone system.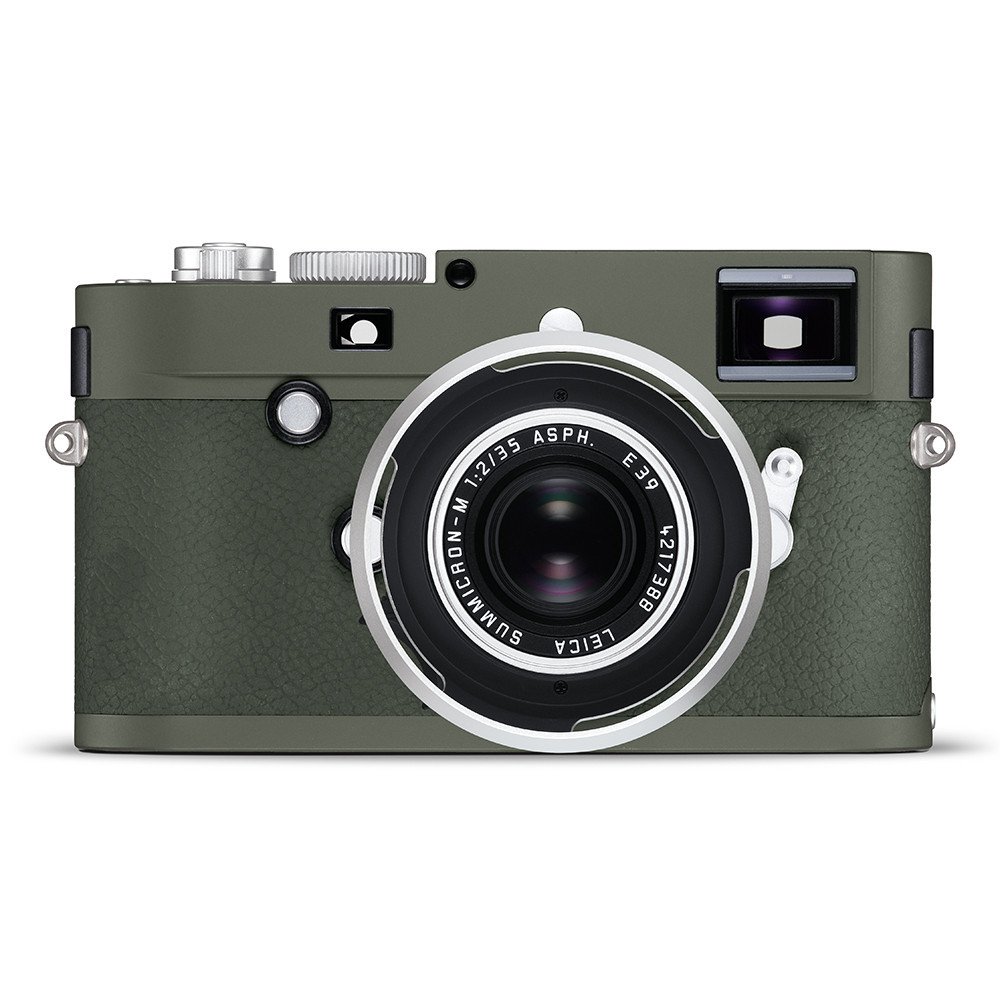 If you asked me if I would like I suggest this lens to anyone, my answer would be a resounding yes. Leica Summilux-M 35mm f/1.4 ASPH lens is the lens I would buy my son or daughter if he were graduating university. This is the lens for those who have the money to do away with large, bulky DSLR systems and purchase a lens that can do pretty much everything, "Jack of all trades" kind of lens. So, definitely, this lens would serve the needs of more than 99% of Leica camera buyers who just want to shoot photographs on their travels or family gatherings or indulge in the phantasy that they are street photographers because they take candid shots of people walking on the street and share on their social media platforms.
Beyond that, there is that 1% who just need to have that Leica Summilux-M 35mm f/1.4 ASPH lens for their professional needs and perhaps for those few who can look at a photograph and tell the difference between a Leica Summilux-M 35mm f/1.4 ASPH lens and a Leica Summilux-M 35mm f/1.4 ASPH lens.

As far as the aesthetics of this lens camera combination is concerned, it is beautiful nostalgic. This is the camera we would image Hemmingway photographing with if he was alive or that African safari from the 1960's, wealthy New York family who just saw an elephant for the first time. Yes, I love this lens and camera for that nostalgic feeling that transports me to a different era when things were innocent and being a photographer meant that you would need to understand lighting and aperture, depth of field, composition.
Long gone are days of darkroom film developing and large format cameras with slide backs, a new era of smartphone shooters and social media tools is ushered in and in this world of fast moving, use and throw away culture Leica stands as a testament to value and old fashion quality.
If you talk to any photographer about their cameras and lenses, they will most likely tell you that they are loved and become like family. In this day and age with smartphones being replaced every year by consumers owning a Leica flies against conventional thinking because when you own a Leica, you keep it for years, even a lifetime. That is why greater photographers accumulate cameras over the span of their careers because we get attached to our lens and cameras.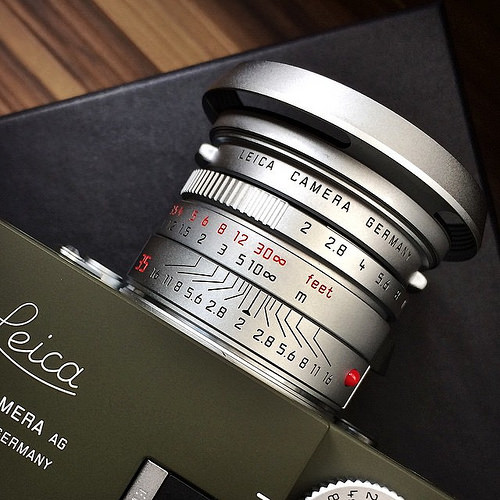 Speaking of cameras, this Leica Safari Edition box set comes with limited edition olive green Leica M-P (Typ 240) Digital Rangefinder Camera which is the latest version of Leica cameras featuring a 24 megapixel CMOS sensor with an improved dynamic range over their M9 cameras with CCD sensors.
The exterior olive green coating is resistant to finger marks, UV light, chemicals and light scratches which make it ideal for professional and everyday use. Leica M-P (Typ 240) Digital Rangefinder Camera also features Leica Maestro sensor which can capture images in low light due to improved ISO.
Olive green colored Leica M-P (Typ 240) Digital Rangefinder Camera is a delight to carry around as the other Leica rangefinder cameras because the weight is mere 680 gram or 1.5 lbs which are less than most professional DSLR cameras.
More importantly, the camera does not attract any unwanted attention because of its looks and omission of Leica logo in the front. Out of all the marketing moves Leica made in the last decade or so omitting the Logo, and large lettering from the front of the camera is the best advancement in design that has come forth. The P on the Leica M-P (Typ 240) Digital Rangefinder Camera stands for professional which is often the way professionals wish that they had their camera. Thank Goodness that we no longer have to put black tape on the front of the camera. Far Eastern camera manufacturers I hope will take a hint and learn from Leica camera's smart move.
For those who love to flash designer name bags and expensive watches, Leica still produces Leica M-P (Typ 240) Digital Rangefinder Camera which is basically the same camera with the logo. For those who are a more discrete olive green colored camera from Leica camera is a pleasure to own and will serve a lifetime of good service with proper maintenance.

There are minor improvements on this camera with regards to the previous M9 version of Leica's cameras which you can also read on our website. Without going into too much detail, this camera features a 920k Sapphire crystal LCD screen. Yes, a double Yes. Finally, Leica has put away their LCDs circa the 1980s to give Leica user the ability to see if he or she has gotten the proper focus and exposure.
You see there are those people who love film. I virtually spend more than 15 years in darkrooms and chemicals to develop film. The film has an ISO that can't be altered, and the photographs can't be viewed when taken while the idea of taking photographs with film cameras may be a pleasurable past time from a professional point of view it is a blessing to have digital photographs that rival film.
I like being able to see if I have captured the right facial expression, I like to know if my photographs are to my liking, if I have managed to convey the sentiment I intended to capture through my LCD screen.
Unfortunately, Leica refused to place a usable LCD screen on the back of their cameras for the longest time. It may be because of a belief that a photograph should not be viewed immediately or film era photo can be transmitted to the modern age by omitting proper LCD screens on cameras.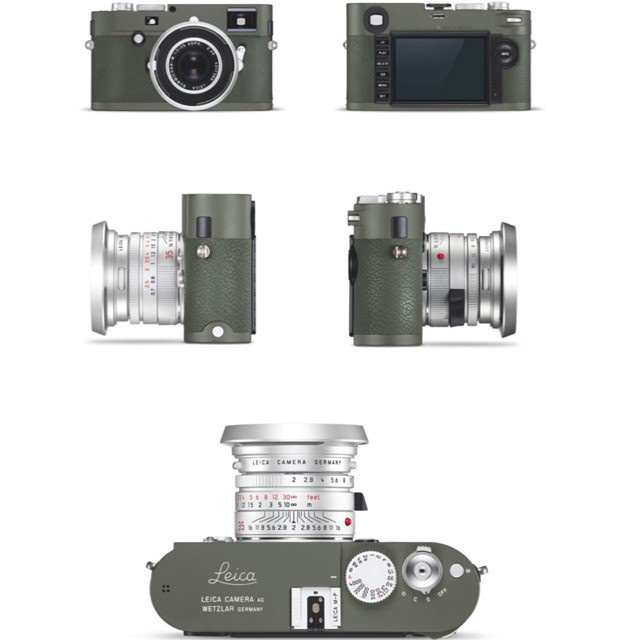 Now the camera is a very user-friendly camera with a well thought out menu to scroll through to set the appropriate settings to the users' choice. Easy access to shutter dial, ISO, and thumb dial is a way any professional camera should be designed. In this regard, most camera manufacturers are doing a disservice to consumers by omitting an easy access to these settings through simple dials. Again this is perhaps one of the reasons why Leica has endured through decades.
CMOS sensor on the olive green Leica M-P (Typ 240) Digital Rangefinder Camera also allows Live View to be used. This just means that the Leica M-P 240 camera user can opt to use live view to capture critical focus or turn on the video recording to film. An amazing advancement in design as this versatile camera allows very accurate focus and video capabilities which were not available on the previous CCD based Leica cameras.
This concludes the first part of our review of Leica M-P Safari Edition. I hope you have enjoyed this article and our video. Please read our next review when we examine more closely this lens and camera set from Leica.
Below are some links for the best prices online for Leica cameras and lens.
Leica M-P (Typ 240) Digital Rangefinder Camera
Leica M Monochrom (Typ 246) camera
Leica Summilux-M 50mm f/1.4 ASPH. Lens
Leica Summilux-M 35mm f/1.4 ASPH. Lens
For my upcoming 2018 photography workshops, here are the links
If you have any questions and comments, please write to us and remember to help us keep this website alive to bring you independent reviews of Leica products.
Thank you
Oz Yilmaz – Leica Review Team