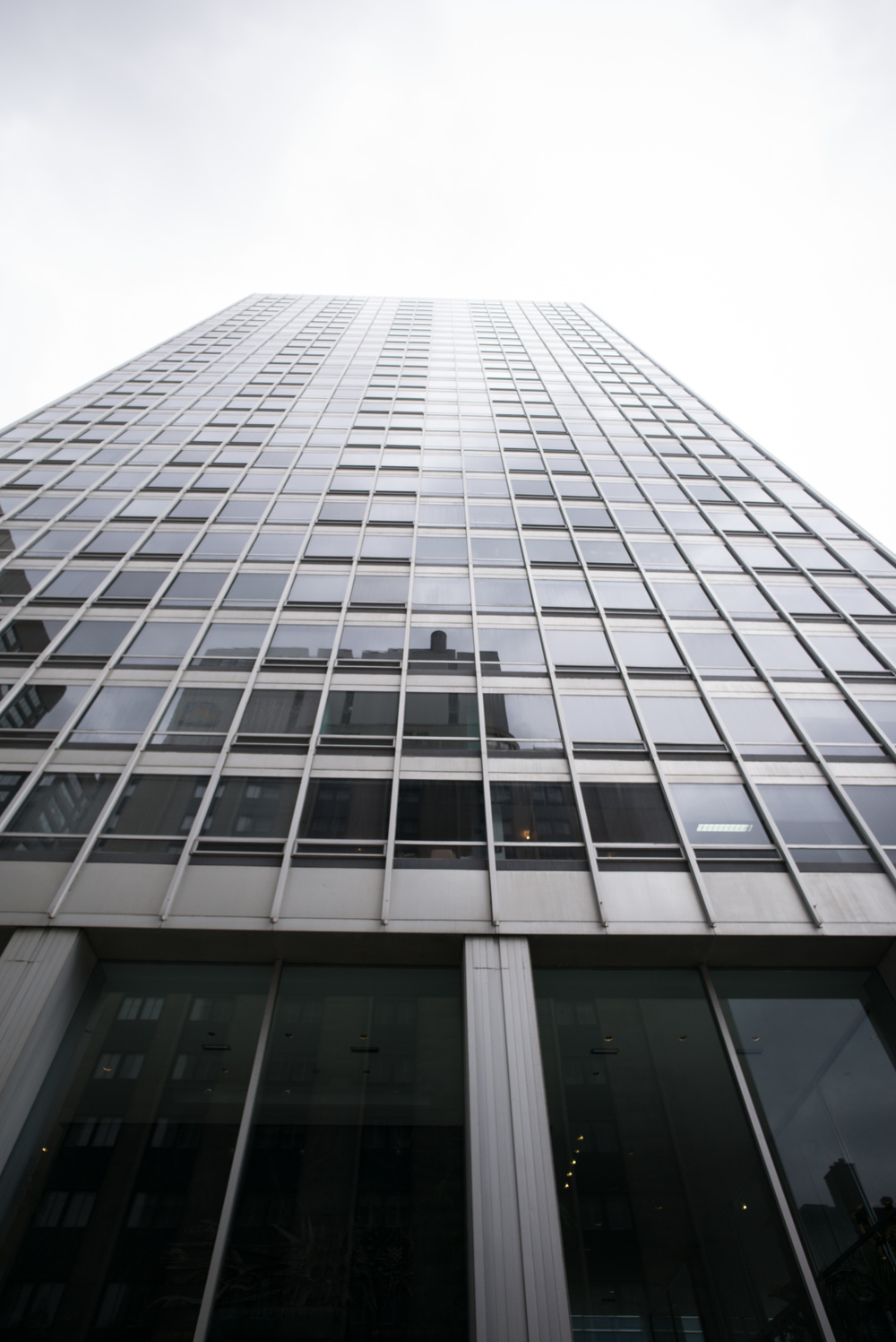 City Stroll with Leica 18mm Super Elmar f/3.8 Lens
I have lived my whole life in cities. Buenos Aires, New York, Istanbul, Montreal, I know them as my own. There is something that happens when someone lives in a city for a long time. The vastness of buildings, the intricate layout of the streets become too familiar then we don't notice them as much.
It is for this reason, I take the time to walk through the streets of my city. I like seeing things that I had noticed before, then take the time to observe the interplay of shadows and lights on familiar places. I let my imagination wonder. I think of paintings from the impressionistic period, works like Claude Monet's 'Gare Saint Lazare'. I see something more than just a building or a facade when I observe those subtle changes of light and shadow as the day progresses.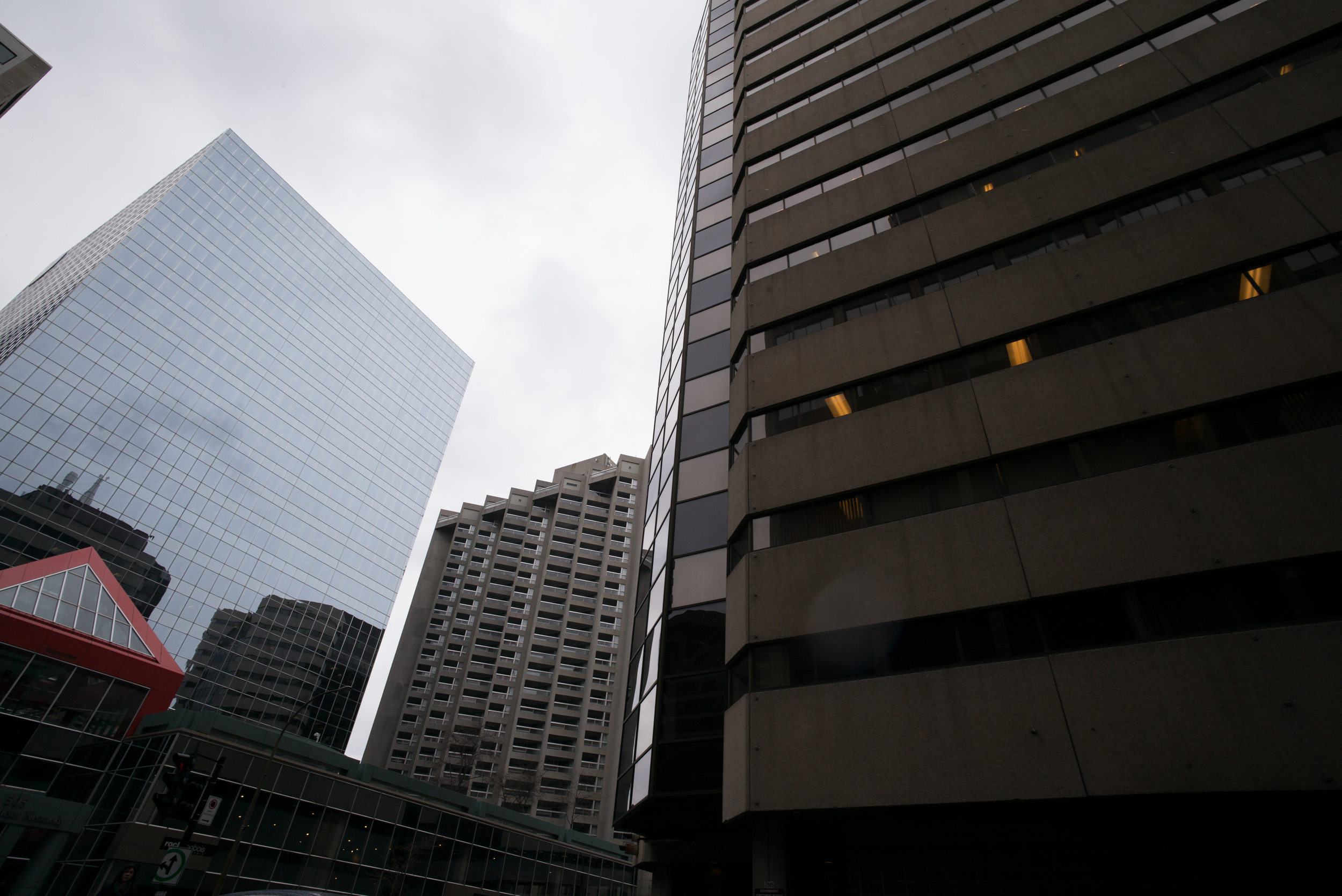 I always have my camera with me. On some days, I reach for my Leica 18mm Super Elmar f/3.8 because of the unusual perspective that can only be obtained by a super wide angle lens. There is an element of surrealism, captivating details that creep into a photograph whenever I use a super wide angle lens.
By simply using a super wide angle lens everything is transformed. Buildings become majestic. Streets attain an element of grandness. Space is 'reconstructed,' distances between objects become 'unusual' and a new form of 'reality' is 'reassembled' through an ultra wide angle lens.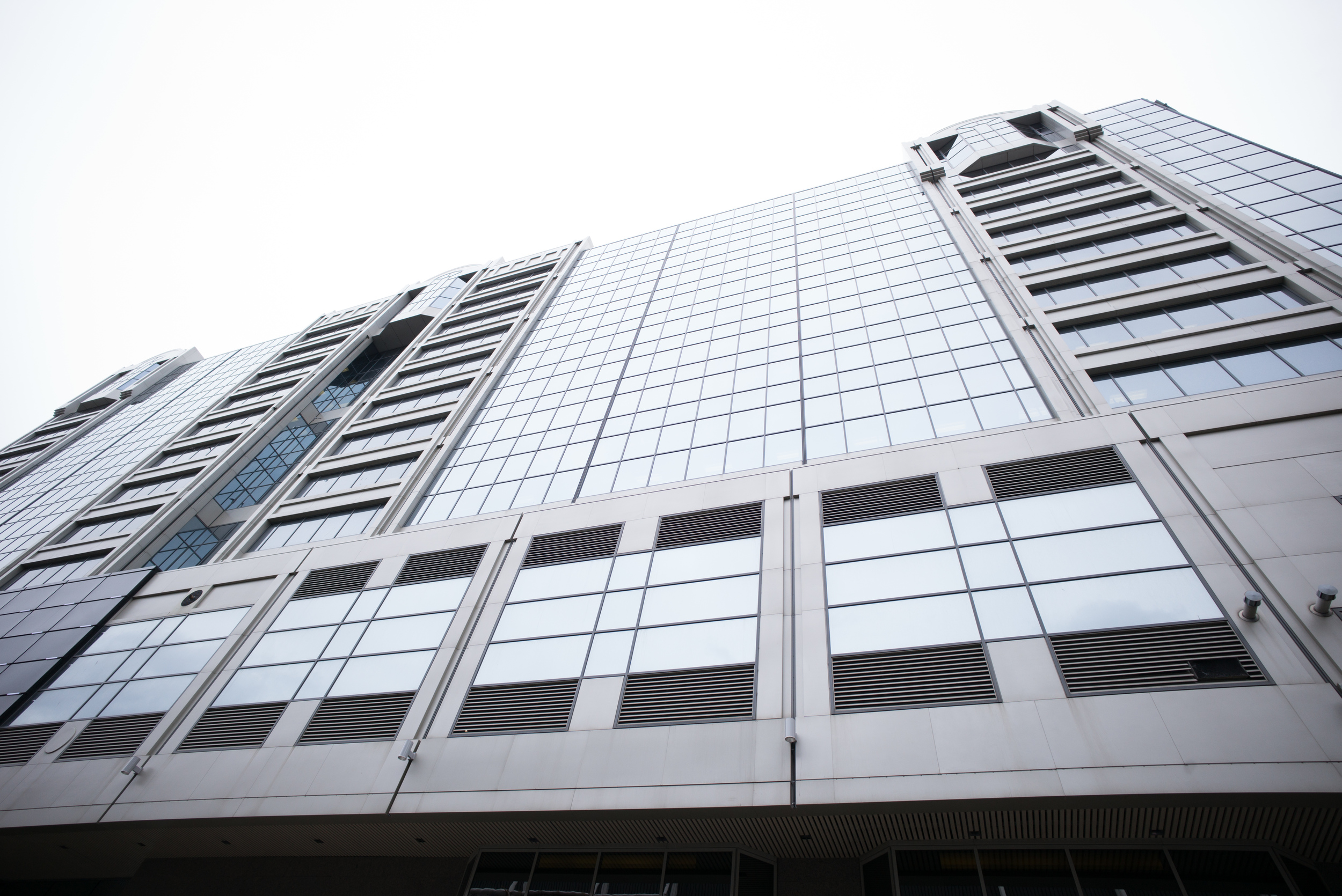 No. It is not an "exact" photograph that I am after when I use my Leica 18mm Super Elmar f/3.8. It was never designed to capture perfect presentation of space and proportion. If one is seeking accurate depiction of architectural proportions all the laws of physics creep in, Scheimpflug principle and the use of tilt-shift lens would be needed. An ultra wide angle lens is more than that. It is an illusive rearrangement of space and proportion that appeal to our senses.
That is why whenever I use my Leica 18mm Super Elmar f/3.8 to photograph, buildings taken on a unique appearance, facades become 'overwhelming,' straight lines tell a different story. It is a 'look' that I would not want to 'correct' it anyway.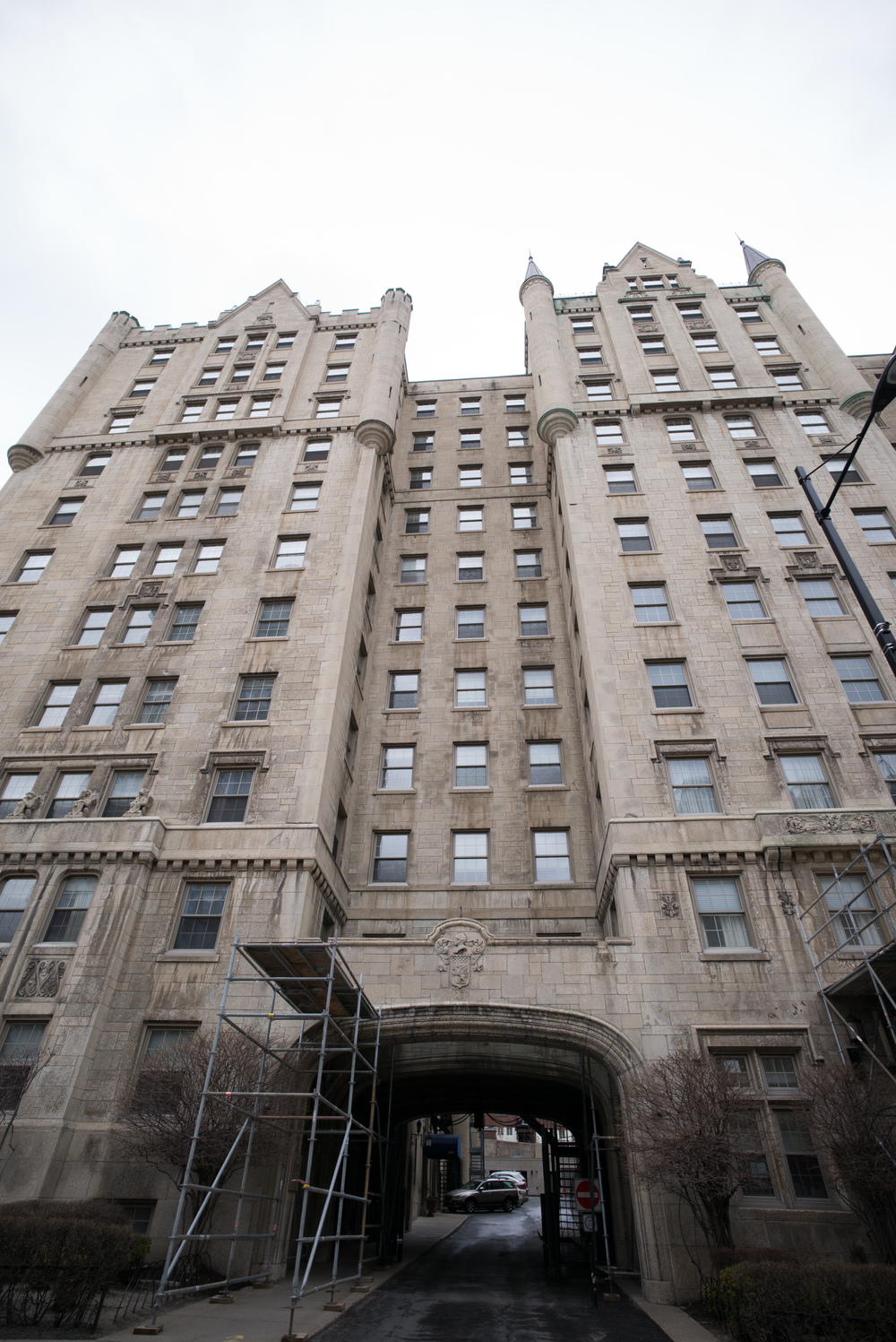 Sadly, the only tilt shift lens Leica currently makes is a 120mm lens for the medium format Leica S camera.  Because it is not a wide angle lens, I would consider for using it for architectural photography. The only tilt shift lens that Leica ever made was Leica R 28mm f2.8 PC-Super-Angulon-R which was not built for M mount or rangefinder cameras.
There is a need for a tilt shift lens for Leica's current lineup of lenses for M rangefinders. But tilt shift lenses require a thorough knowledge of photography that I doubt that it would be a much sought after lens. To be fair, S line which the professional cameras and lenses produced by Leica does not even have a wide angle tilt-shift lens which is a much-needed lens for the professionals.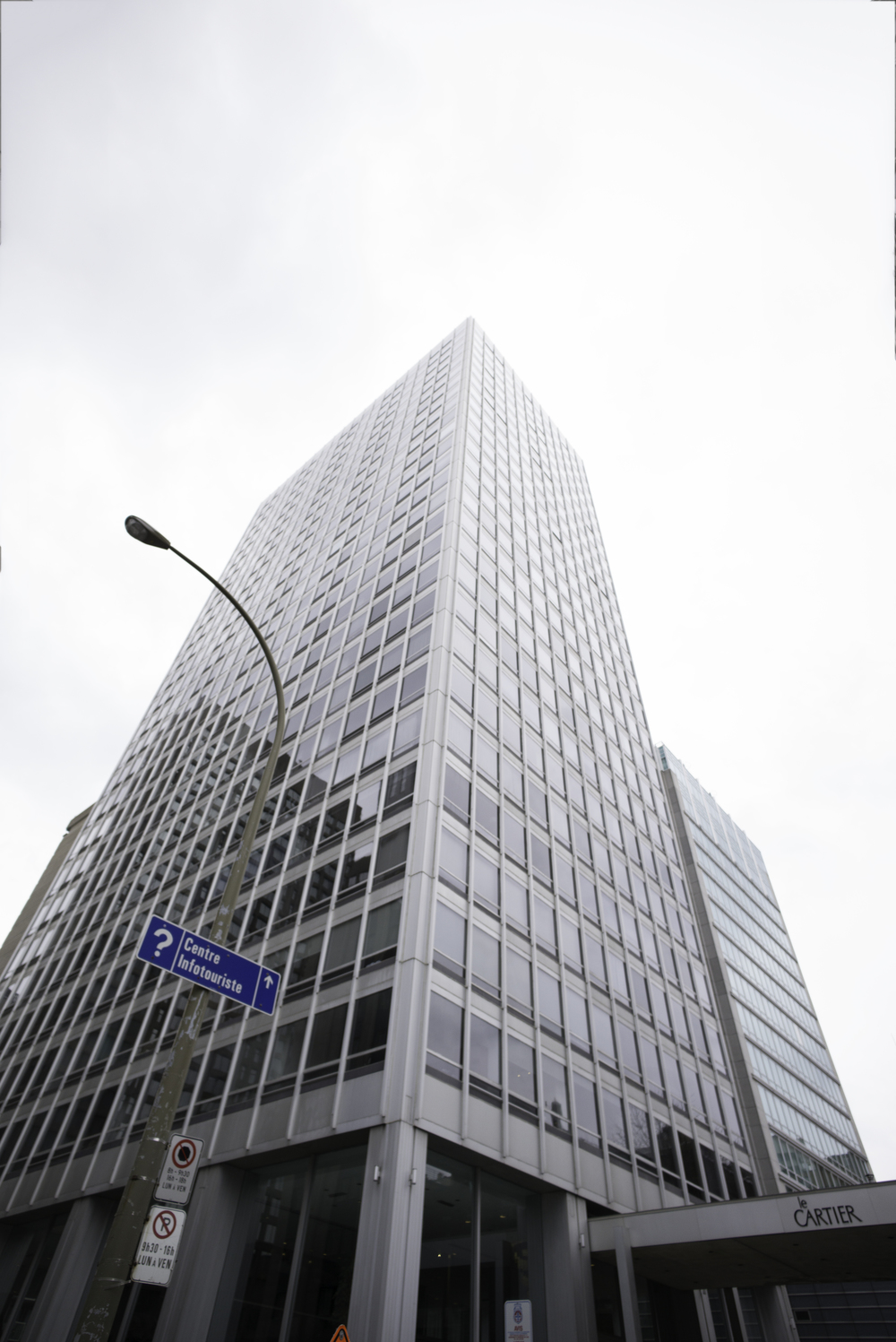 Leica 18mm Super Elmar f/3.8 is a 'unique' lens because it is not a fish eye lens but an ultra wide angle lens that just 'engulfs' wide span of space. This 'engulfed' space is more than what one can observe at one time. There is a tremendous detail that is 'squeezed' into a photograph that can only be described as the 'magic' of ultra wide angle lens. At 18mm this effect is very pronounced yet diminishes rapidly as soon as the focal length increases and at around 21mm focal length 'magic' disappears completely.
Leica 18mm Super Elmar f/3.8 is not a popular lens among the lineup lenses from Leica. Those who use it often, love it. For some this lens is their favorite because of the 'magic' rendition it creates of space and proportion. There is an addictive side to ultra wide angle lenses. They just draw you in, and the images become more than just photographs. This is perhaps why I reach for my Leica 18mm Super Elmar f/3.8 time and time again because each photograph tells a 'unique' version of 'reality.'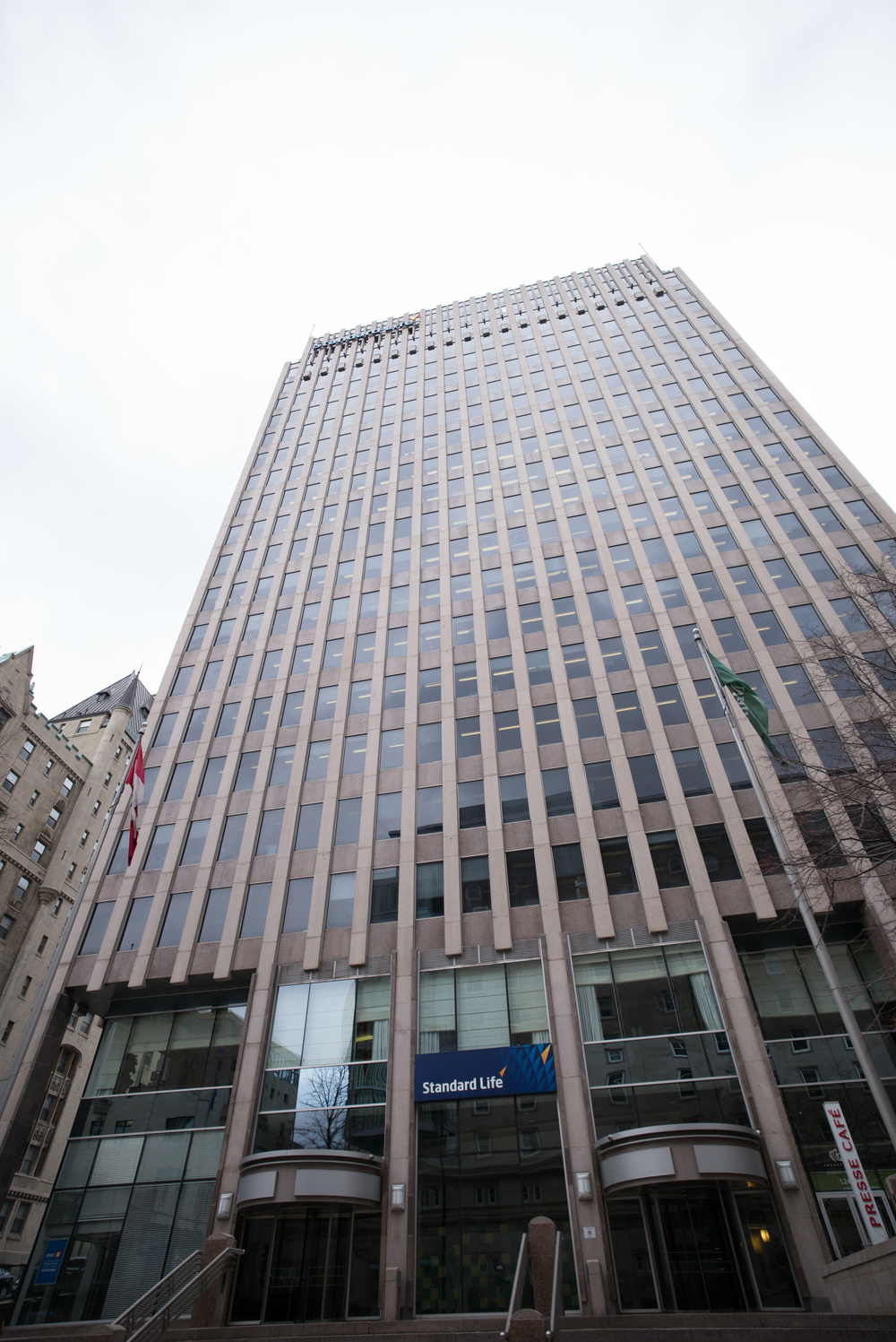 I believe that to truly appreciate the 'magic' of wide angle lenses the photographs need to be printed in large format sizes. At that moment, photographs step into another realm, they become works of art, hang in galleries and large open interior spaces to be observed for the minute details they hold which would typically be missed in life.
I suppose what makes a photograph taken with Leica 18mm Super Elmar f/3.8 special is the way it allows us to see 'reality' in a more 'powerful' way. This, I believe holds the 'magic' of wide angle photography.
Leica 18mm Super Elmar f/3.8 is a small lens, very light. I prefer to use it on my Leica M-P 240 camera because of the way CMOS sensor captures the information. The added advantage of being able to use Leica's electronic viewfinder will also come in handy for those who wish to see what the final image would look like as seen through the lens. I feel that unlike CCD sensors CMOS sensor have a more modern look which rhymes better with an accuracy of architectural or spatial photographs.
Of course, Leica 18mm Super Elmar f/3.8 is not a fast lens which means photographing at low light situations becomes challenging, especially, if you are aiming to shoot handheld. Some photographers feel that architectural photography should only be done with a tripod. I tend to disagree with that premise.
The technology of lenses and cameras have come so far in the last decade that what was once considered a 'must' of photography is no longer true. I can say that one can easily utilize Leica 18mm Super Elmar f/3.8 to photograph architecture without the need for a tripod.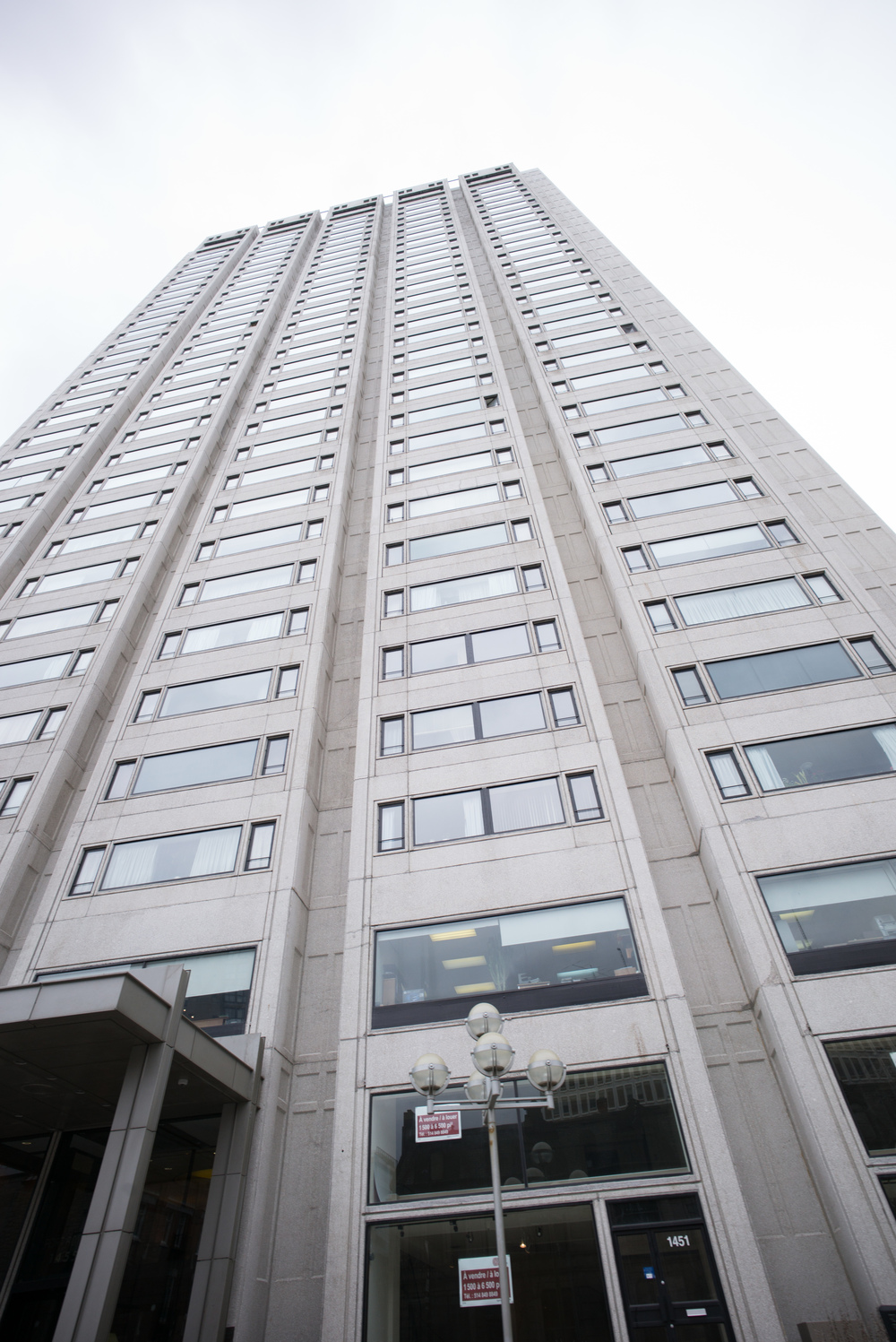 Interestingly, Leica makes an even wider lens at 16mm focal length; it is Leica Super Wide Angle/Wide Angle Tri-Elmar-M 16-18-21mm f/4 lens. It is three lenses in one, giving the photographer a wide variety of creative choices. In a matter or seconds, one can go from photographing at 16mm to 21mm without changing lenses. I believe this is where Leica truly excels; it is the ingenious way they construct functional lenses that stand the testament of time.
Leica 18mm Super Elmar f/3.8 is made of 8 elements in 7 groups, weighing a mere 310 grams or 0.84 lbs. This lens is so light compared wide angle lenses for DSLR that I am amazed at how solid, compact it is for an ultra wide angle lens.
When photographing with Leica 18mm Super Elmar f/3.8, there is a learning curve involved. For example, when using this wide angle lens photographer must notice what people miss out on longer focal length lenses. There are more details condensed into the frame, thus composing an image requires more precision.
If you walk through the city where tall buildings are, you will notice that no one ever looks up to see the grandness of these buildings. Pointing a wide angle lens at any building will 'draw' in more details than you are accustomed to seeing in life at one glance. This is simply because our eyes are not familiar with seeing life in this way.
Leica 18mm Super Elmar f/3.8 I capture vast spaces and buildings that represent the epitome of symmetry and form in the most minimalistic way. Humans find familiarity in shape and symmetry. We like the arrangement of geometric objects in an orderly way. This is why wide angle lenses work. They bring us a 'reality' we feel 'comfortable' with and more.
In almost all metropolitan cities there is an element of minimalism, a sense of functionality in the way most buildings are constructed.  As we become accustomed to our environment, we often fail to realize that they are great feats of engineering and design achievements. For me, they represent a vision that is as serene as Zen gardens, simple, elegant, functional, with a strong sense of form and functionality.
Perhaps, this is one of the reasons why I am drawn into photographing them. Leica 18mm Super Elmar f/3.8 is one of the best lenses to capture these monuments of human 'achievement.' As an accurate and sharp lens, it is meant to be at the service of its user for decades to come.
Some lenses are wider and faster for Leica. Some are as expensive as Leica lenses. For example, one such ultra wide angle lens is a 15mm f/2.8 made by Zeiss. It is one of the two lenses this German company makes in Germany while all of their other lenses are made in Japan. I presume that for the high degree of engineering required in manufacturing these lenses only the best of technologies and craftsmanship must be used.
I find a common element with my Leica 18mm Super Elmar f/3.8 and these modern structures. They are constructed with an approach to functionality and simplicity that eliminates the 'unnecessary.' If you examine this lens, it incorporates a simple, functional design. Only the essentials are there aperture dial, focus ring, solid construction and compact design that is ergonomic.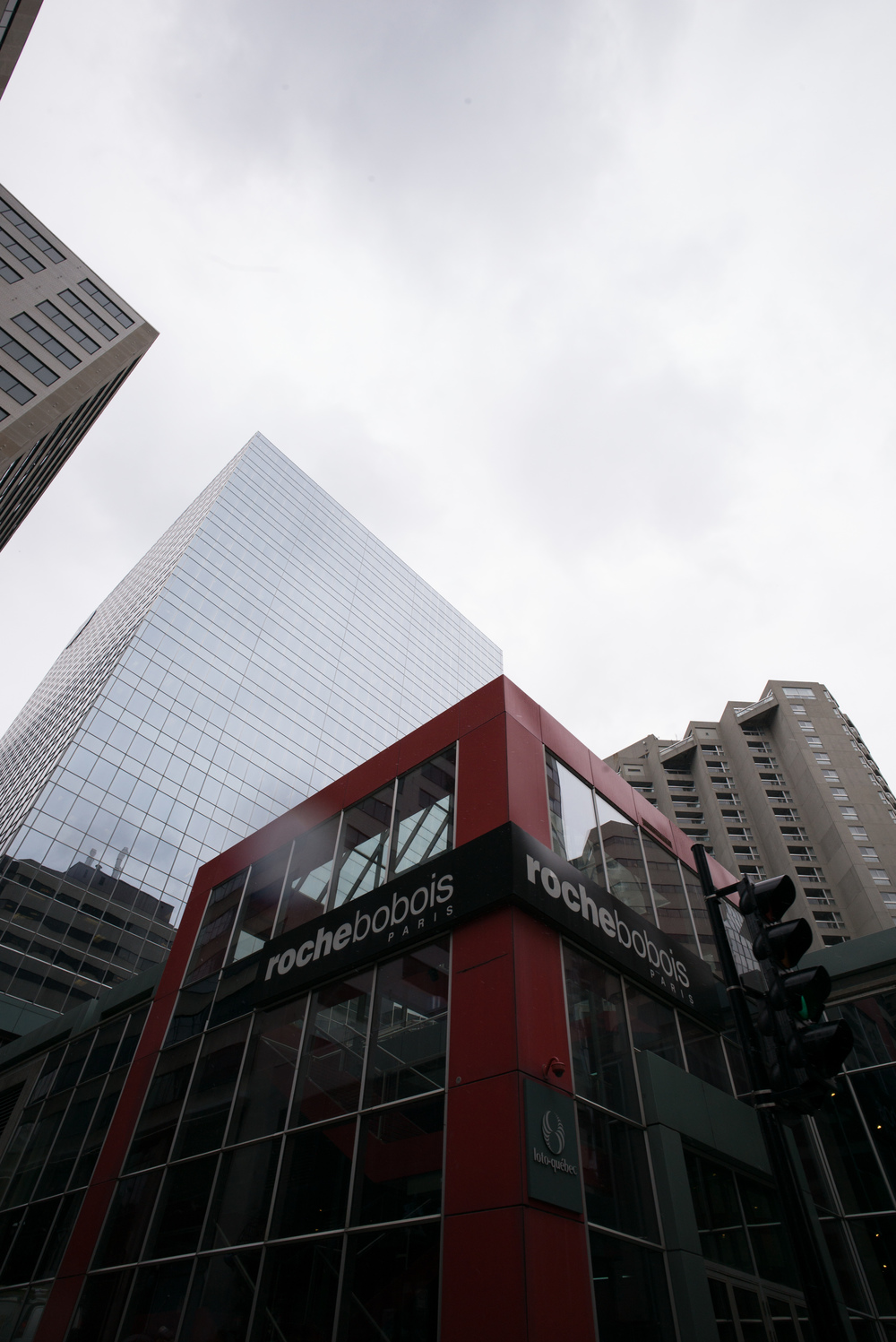 In my photographs taken with Leica 18mm Super Elmar f/3.8, I see an element of color and contrast that I have come to love, one that I would never want to make compromises on for the sake of accuracy.
When I use Leica 18mm Super Elmar f/3.8 at its widest aperture there is vignetting and distortion but for an 18mm that is acceptable. In most photography software programs, these 'issues' can easily be 'corrected.' This is an inherent part of lens engineering and physics where a trade-off must take place between the focal length of the lens and distortion.
As far as wide angle lenses are concerned, Leica 18mm Super Elmar f/3.8 is an ideal lens because it is designed to serve perfectly as a wide angle lens. Architecture, landscape or anything that would require the inclusion of 'detail' can be achieved with this 18mm. Images are very sharp as the minimum aperture is set at f/3.8 which trades off the lens speed to achieve a greater degree of sharpness. I would even say that nothing in the images appear 'soft' at the widest aperture setting on this lens.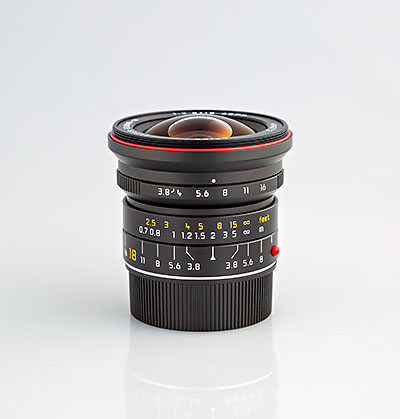 On my walks, I sometimes use my Leica 18mm Super Elmar f/3.8 to photograph 'daily life' because again, the way this lens tells a story is very distinct. It captures life within a 'frame' telling what the subject is in relation to its surrounding.
A photograph from Leica's 18mm lens takes a slice of 'life' with all its details and reinterprets it with its own 'signature' wide angle 'look'. If I were to make an analogy, this 'look' would be a super realistic painting. Details are there yet it is 'unique' because there is a 'touch' that makes the photograph rise beyond "reality".
I sometimes get asked if I would recommend this lens to someone who is beginning in photography. I believe that each lens has its own distinct character that they convey a 'feeling' through an image which is the character of each lens. Just like everyone is unique in their own way, Leica 18mm Super Elmar f/3.8 is different from other lenses in the way it creates images.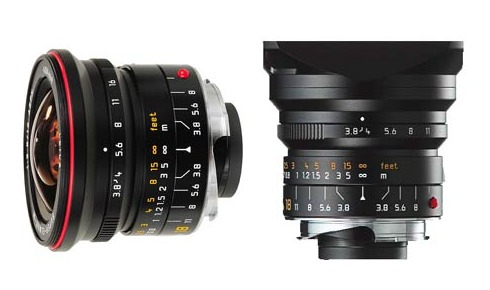 To know if Leica 18mm Super Elmar f/3.8 is the lens for you requires experimenting with it. To truly appreciate this ultra wide angle lens, you have to use different lenses and try different focal length with various camera combinations to arrive at a decision of what best tells the story from your point of view.
Lenses like Leica 18mm Super Elmar f/3.8 have a very 'special feel' that requires getting used to which means using it for at least a few weeks even months. This is often not always easy as most people like to follow what others before them have done. Basically, means that they most probably choose a 35mm or a 50mm because those are what other photographers use.
Then I ask, "do you wish to be like everyone else or tell your own story ?". If you are comfortable with pushing past your comfort zone to try new things, then you may have a chance to do something that others have not done before. This is what history awards.
Leica 18mm Super Elmar f/3.8 is not my first choice of lens nor my second, but it is a very 'unique' lens. It has a unique place where no other lens can fill. For this reason, it shall remain among my 'special' lenses and with proper care it will function beyond my years in this lifetime. My only wish would be to have someone love and care for it the way I love my Leica lenses.
I hope you have enjoyed this article. If you feel this would be something someone would enjoy reading, please share it with them.
Thank you
OZ YILMAZ – Leica Review Team